As I have said many times and you, my readers must not be surprised, my stories about Dev Anand will never end because Dev Anand never had an end and will never have an end, Dev will be eternal as my dear and respected friend and a fellow admirer of Dev, Trinetra Bajpai says in his biography of Dev…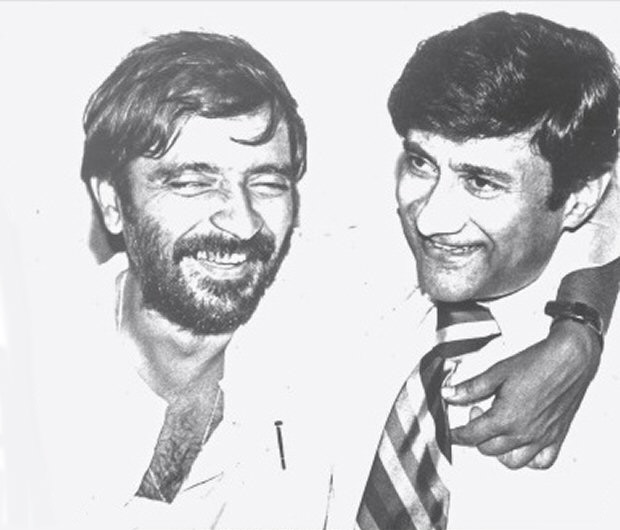 Dev Anand had come into Hindi films like a gush of a fresh wind which had never blown before in the early forties and within a short time had become a symbol of youth on the move, romance that was never seen or felt or the Indian screen and the kind of determination that could make him lead generations of young people to come. It was a blessing for me to know this Dev Anand like I have not even known my father or the Pope.
I for the life of me still cannot understand why Dev Anand, the legend beyond legends had to choose me to tell me all his personal stories, from the time he was born in Gurdaspur in Punjab before the partition and till the last birthday party he hosted at his favourite hotel, the Sun –n- Sand and then flew to London, his favourite city and checked into his other favourite, the Dorchester Hotel for the last time and went to bed after having a glass of water handed over to him on his request, by his only son Suneil, never to wake up again, but making sure that he left millions of memories about him, his life and his contribution to Indian Cinema.
He may have spoken about various aspects of his life, but he had hardly opened up about his love affairs which were as passionate as his passion for cinema…
His most emotional subject when we met during several evenings was his first love affair with his favourite heroine, Suraiya
On many of the evenings he remembered Suraiya, he had tears in his eyes which sometimes flowed down his cheeks, tears which he otherwise shed only when he talked about the times he spent with his mother. He would always end his memoirs of Suraiya with the line, "it had all the elements of a great love story, but it was destined to end in a tragedy which would be a scar that could never be wiped out from my heart. It could have been one of the great love stories, but I don't know who decides the fate of love, if it was god, my love story and my love for Suraiya would never end the way it did." I was an emotional listener and a lover like him who heard out the entire love story between him and his beautiful lady love.
He told me about how he was a struggling actor while Suraiya was the ruling superstar, but it took the young Dev who was several years younger than Dev to fall madly in love with her and what was more interesting and even highly exciting for the young Dev was that Suraiya who had many other famous lovers fell for this young and handsome man in whom she saw a great future as a star and who she felt could make a great future with her as his life partner, but…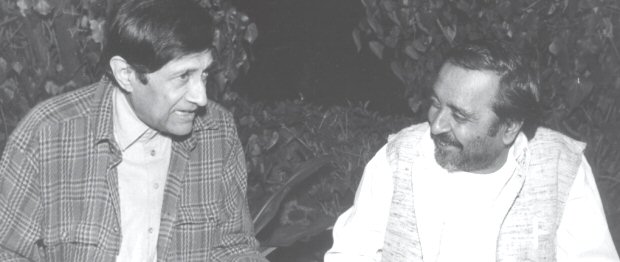 It was Suraiya's love for Dev that made her agree to do films like Vidya, Jeet, Afsar and other films with Dev as her hero which added to the stardom of Dev and made their romantic team not only lovable and popular but also very successful. Their love story was like any other genuine love stories with messengers carrying messages between the two lovers and the lovers having secret meetings in places no one could find out.
Their love story kept growing intense and they even planned a secret marriage, but that was not to happen …
It was Suraiya's grandmother who was the most angry opponent of the coming together of the two lovers. She was mainly against the fact that Dev was a Hindu and Suraiya belonged to a staunch Muslim family. It was the first  obstacle that came in the way of the lovers which kept growing more and more full of hate for the love story from the grandmother even though Suraiya's mother was all for Dev.
The grandmother grew more and more venomous against Suraiya doing romantic scenes with Dev, not even the most tame love scenes at a time when love scenes were growing intensely romantic.
The grandmother and Suraiya had several major showdowns till the grandmother humiliated and insulted Dev who finally couldn't take it and one day took off the ring presented to him by Suraiya and flung it into the sea at Marine Drive opposite Suraiya's house and went back to a studio in the suburbs and proposed to his other popular heroine, Kalpana Kartik and the two got married in the same studio. They were the parents of a son called Suneil and a daughter called Devine. Dev tried his very best to forget the Suraiya story, but their love was so strong that Dev couldn't forget her and Suraiya never got married to anyone else and died a spinster who was a multimillionaire with there being no claimant to her massive property, especially her collection of jewellery .
I made one last attempt to bring the two lovers together at an awards function where Suraiya had agreed to come out in public after almost fifty years to receive a life time achievement award. Suraiya asked one of my female colleagues if "he" (meaning Dev) would be coming and the girl had to lie to her and tell her that Dev would be coming which doubled her enthusiasm to attend the function but Dev who never said no to me for anything said sorry to me and asked me to understand his situation. He openly confessed that he would not be able to face his first love. Suraiya is said to have cried when she realized that Dev was not coming. "Tum log dhokhebaaz ho, pyaar ke naam ka khilwaad karte ho, tum logo ka kabhi bhala nahi hoga". That was the last time Suraiya who has a lane named after her in Lonavala was seen in public.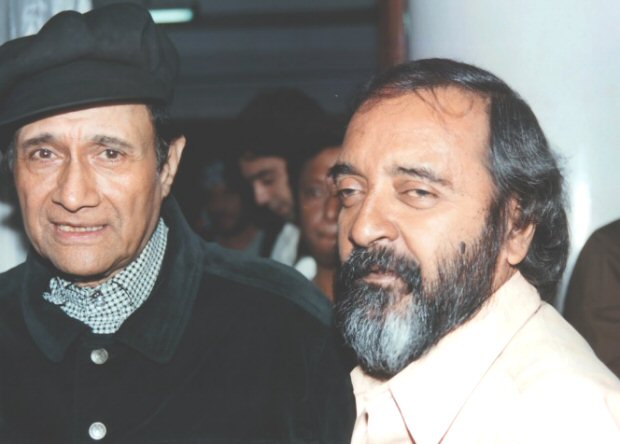 The day she died, Dev showed how much he loved and respected Suraiya, "the only woman I loved with my whole being and who made me strive for the best with her love".  That same morning he called his staff and asked them to build a temporary tent on the terrace of "Anand", his palatial office on Pali Hill. He asked for a temporary telephone line which only he could access and no one could make calls on. He didn't want the media to reach him. Because he didn't want to make a tamasha of his love story. It was once again a time when he proved how much he valued my company when he called me and asked me to join him in his "hideout" where he wanted to be alone with his love story and the object of what he called was "divine love". It was a plan that succeeded because no one from the media could find him on that whole day as he was out of reach and was busy spending time with the beautiful memories of Suraiya, "The one who could be the only one and there can't be another, not at least for me".
Dev continued to be busier than ever before because he found it the only way to keep away from being disturbed by the memories of Suraiya.
According to a very close friend who is considered to be a leading filmmaker in Bharat, there can never be another lover like Dev. This friend knows how Dev had fallen madly in love with one of his younger heroines in the late nineties and groomed her career till she became a very big star. She is said to have gone to his friend, Raj Kapoor to try for the lead role in Satyam Shivam Sundaram and was selected by the Showman. Dev took this as an insult and an act of betrayal and according to his friend Dev was never the same again after what this former beauty queen did to him. He was a beaten man in every way. He had major differences with his wife, Mona and left home and shifted to a suite at the Sun-n-Sand Hotel (suite no. 339) where he lived alone for many years. The friend who is still one of the greatest admirers of Dev Anand says that the way the young heroine ditched him also had a negative impact on his career because he could never make a successful film with the indelible stamp of Dev Anand again.
The day he was interred in an unknown graveyard in London after sixteen days of waiting for God (Dev) alone knows why, I wondered how many oceans of love were buried with him. Dev was love and Dev will be eternal love and I am indeed very fortunate to have a part of his love living in me.
Thank you, Dev Sahab.
Also Read: Dev Anand was my idol"- Jackie Shroff
BOLLYWOOD NEWS