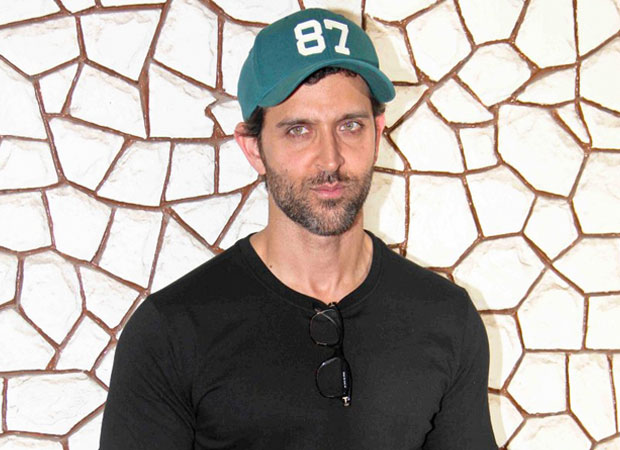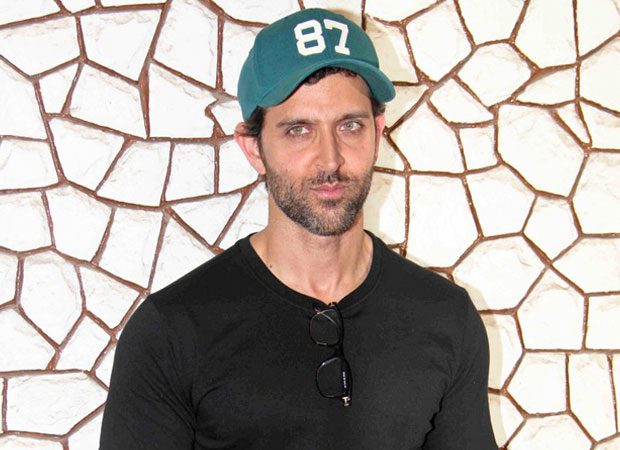 Hrithik Roshan in a no-holds-barred exclusive with Bollywood Hungama's Content Head Broadband Faridoon Shahryar talks about how he reacts to the sexy quotient associated with him, would he want to turn a director at some stage, why Kaabil is a musical and what is it that he has learnt from Mr Amitabh Bachchan.
When can we have Hrithik Roshan turning a director?
Hrithik: (Laughs!) I can't be a director man! I am very happy being an actor
Yami: I've always said Hrithik Roshan could be an amazing story teller.
Hrithik: I know you've said that, It's one of the best compliments I've got because I don't believe it.
How important is the music of Kaabil, it has melodies like we don't get to listen these days.
Kaabil is a musical actually. Music plays such an integral part of the story. Not just the songs but the background score, melodies and themes; music has added so much to the film. We've been able to project the character so much more in the songs. The story moves through the songs. The songs have been actually used really very well. We've been able to put so many that otherwise wouldn't have been possible.
Did you miss out of the fact that you would've loved to dance on 'Saara Zamana'? Did you envy Urvashi Rautela?
(Laughs!) No man! I really admire her. I saw her rehearsals, I think she's a spectacular dancer and she has done really well. I was really happy with that song.
A lady colleague of mine was saying that she has a complaint; she has seen your pictures with Lisa Haydon and you being topless. She says, "How can a man look so sexy? It is not fair somehow." So aap kya kehna chahenge? She said something more as well, "Hrithik Roshan is responsible for collective orgasms for millions of women got all over the world" Dil se sentiments unke hai aapke liye.
It's a fantastic compliment. I would like to say thank you. But I also hope that in some way it becomes aspirational for good things. I would like for them to also know that if this is aspirational then also follow the discipline we have to put in. So if my pictures or words can bring about a good change in someone's life then I would really consider that a great compliment. That would make me really happy. It's not just about one picture, it's a lifestyle.
I must also say this to make people aware that nobody looks like this all-year around. So don't beat yourself that I can't look like this. Even I don't look like that, that guy was pre-vacation me. Right now I don't look like that guy. It's important for people to know this because I am sure there must be people out there, who are working really hard to get in shape, and then they lose it and beat themselves up, it happens and it is fine. That happens with me also, when I know I have a Vogue shoot that I need to be in shape for, then I'll work very hard and get into that shape and take that shot. But then I don't look like that all-year around. Please don't be in that misconception.
Would you like to do Dhoom 4 with John Abraham?
I love Dhoom; if they are making it I will do it. But no there is no film planned.
Are you doing a film opposite Sara Ali Khan by any chance?
No, nothing is official.
How is your character in Kaabil different from the rest of your films till date?
Simply put 'In every way'. I have never played a character like this in my life because for the primary reason is that he is not a hero and yet he comes across as a hero.
How important is the way people view the action of Kaabil because somewhere the timing is very crucial, how important is that?
Action of the film is very important. It was difficult because your eyes have an involuntary connection with your brain. If something passes in front of your eyes without your knowing you'll flinch. So in action, I am supposed to be blind and something had to pass in front of my eyes and a glass had to break or a light has to pass, my pupils will dilate and eye lash will flinch a little bit and Sanjay Gupta loves to shoot in 1000/500 frames and with naked eye it would seem I have done a great job but if you see in high speed (500 frames) it would seem there's a finch.  In action it became really difficult because I had to control my involuntary muscle. So there was a lot of time that went there.
I spoke to Rakesh Ji and he said you took almost 3 months to prepare for that Bachchan mimicry scene?
No, 3-4 days and of course all my life because I have been watching him and somewhere Mr. Bachchan is inside all of us whether we agree with it or not, he is there. So there is a scene in the film, I am playing a dubbing artist in the film and I have to pretend to be Mr. Bachchan on the phone. So I rehearsed for that for about 4-5 days but I am proud of it because I didn't know I could do it.