Last week, Kangana Ranaut met spiritual leader Sadguru wherein the actress discussed with him a wide range of topics including mob lynching and slaughter of cows as well as about liberal thoughts. For the uninitiated, owing to the fact that many Indians worship cows and consider it sacred, their killing is banned in many parts of the country. Whilst discussing the same, the actress was criticized for sharing her views wherein liberals considered that she twisted the meaning of 'being liberal'.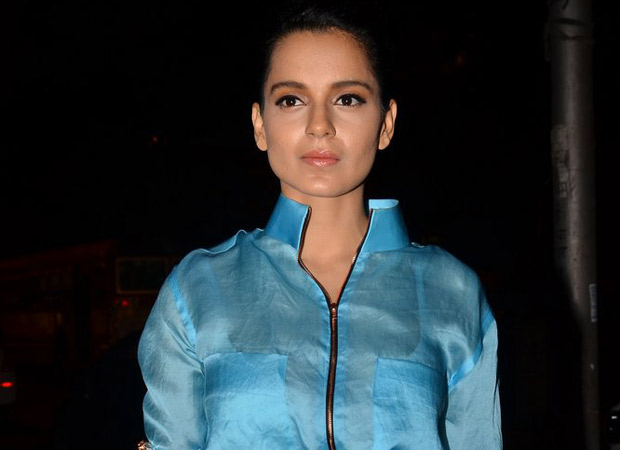 In recent reports, Kangana Ranaut has gone on to clarify on what she spoke to Sadguru during their discussion. In the same, she has asserted that she didn't normalize lynching at any point of time. Speaking of it, the actress reportedly elaborated on it, maintaining that if a certain religion worships cows, one should respect that fact and shouldn't be slaughtering them. Claiming that she herself is a vegan and is averted to meat, she stated that one shouldn't do anything that leads to instigating or playing with someone's emotions.
She further went on to add about how in a country with varied cultures one needs to have empathy and tolerance wherein she also maintained that being inconsiderate is not a part of being liberal. Kangana also added in these reports that she is the most liberal person she knows and that self-proclaimed liberals cannot rattle her in their attempt to seek attention. According to Ranaut, the only way to rectify the situation in the country is to have strong ideals and values that will help us come out of the pit that we are in.
Kangana Ranaut spoke about the cow slaughter during her recent discussion with Sadguru. She had actually referred to a scene from her film Manikarnika – The Queen Of Jhansi. She had mentioned about shooting a sequence where her character, that is, Rani Laxmibai tries to save a calf. While the said scene was historically correct, the team decided to change it into a lamb because everyone didn't want to portray themselves as cow slavers. The actress went on to further talk about prejudices and what according to her the so called liberals often do.
Also Read: Kangana Ranaut and Rajkummar Rao wrap up London schedule of Mental Hai Kya in the most Bollywood way