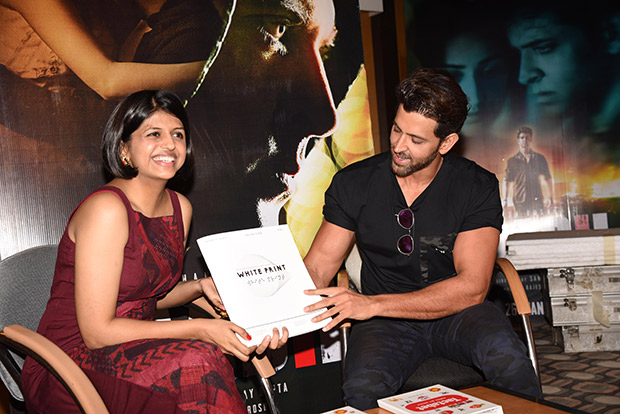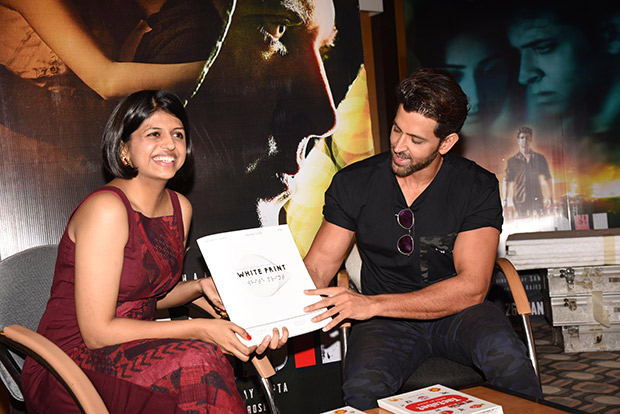 By now we all know that after being seen as the superhero Krrish, Hrithik Roshan will be seen playing a visually impaired individual in his next venture Kaabil. Though the film that is directed by Sanjay Gupta and also features Yami Gautam is still a long way from release we hear that the actor, who was moved by the difficulties faced by the visually impaired, has decided to lend his support to aiding them. In fact the Kaabil actor Hrithik Roshan released a one of its kind Braille-Tactile children's book series Tactabet. The alphabets books available in both Hindi and English are created to enable integrated and fun learning for visually impaired and kids with low vision.
Tactabet is the brainchild of the team behind White Print, India's First English Lifestyle Magazine in Braille. Incidentally, Hrithik Roshan and Yami Gautam are the first actors to have given interviews that will be published in Braille for White Print Magazine in the next issue. Whilst playing the role of a visually impaired couple for their upcoming movie Kaabil, Hrithik Roshan and Yami Gautam have emotionally invested and giving their all to the preps that playing this role required. Therefore, it comes as no surprise for them to be the first stars to give an interview for White Print and that too in the most powerful medium that is sure to reach the ones who cannot read, in Braille. The full length feature interview will be unveiled in a few weeks from now.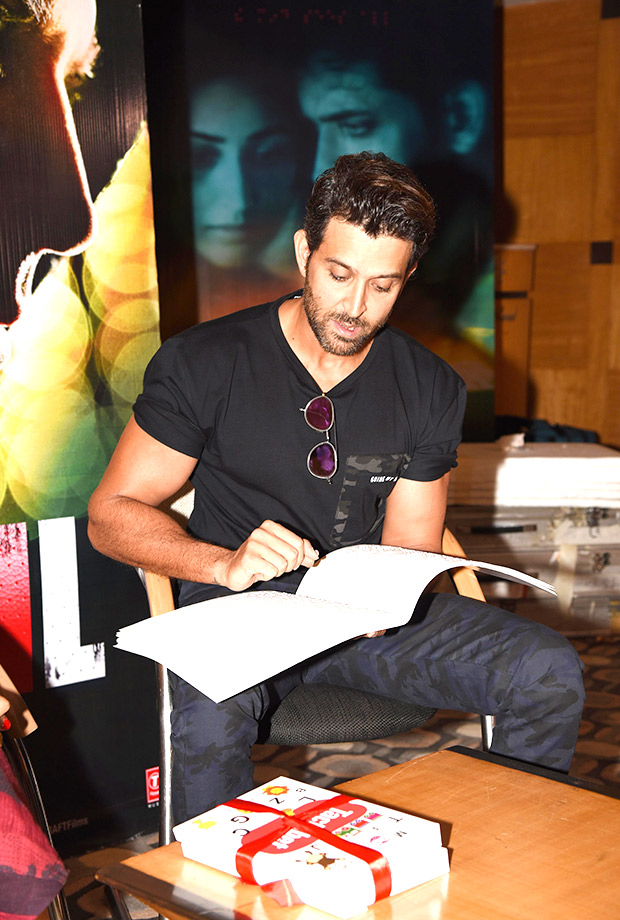 Speaking about Tactabet, Hrithik Roshan said that, "I have studied the basic skills of how the visually impaired people read, and I was absolutely dumbfounded to see how fast they read and how they use all four fingers. And when they read it aloud, it's like seeing a news reader read on TV, that is how normal and effortless it is. Tactabet brings tears to my eyes, not because it's for little children but because it's such a heart-warming idea and its gives the reader the whole experience of learning and its beautiful. It is a combination of feeling the indentation and also making out the shape of the letter like B for Ball or A for Apple and that is just genius. God bless the team of White Print and all the wonderful kids who will be learning through this medium."