Prernaa Arora of Kriarj Entertainment has come out all guns blazing in an exclusive interview with Bollywood Hungama against the steps taken by John Abraham Entertainment of dissociating Parmanu from them and Zee Studios. Prernaa levies serious charges against JA Entertainment that they have never done line production, that Rs 30 crore were already paid and the remaining was meant to be paid on delivery. She also says that the promo of the film had been rejected by them four times. Excerpts from the interview.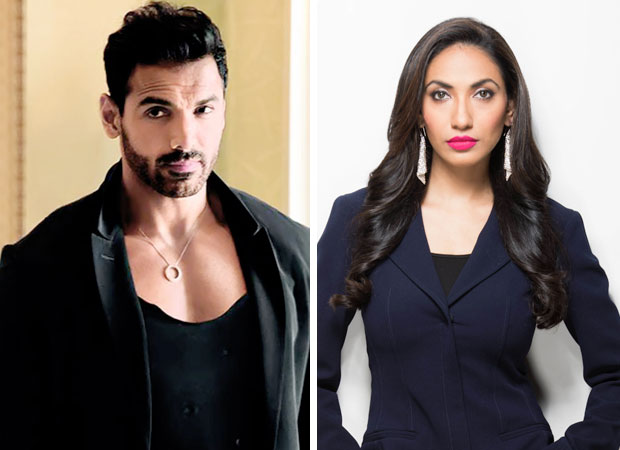 So, Prerna, what is your first reaction on the controversy regarding the allegations levelled against KriArj Entertainment by John Abraham Entertainment with respect to Parmanu?
Prerna: Firstly, the statement is completely wrong, false and untrue. The reaction is shocking. It is very very sad that John Abraham being an outsider who claims to have made it into the industry after a lot of struggle is fighting against a female producer. I entered his life after Rustom, when he was very lean and low. In this industry, things tend to happen in a very dignified way. I am really surprised that because you cannot take on the big studios, you take on an independent producer who has created her own identity by working hard and making good films. Wrong things are being said and the film is being damaged. What I understand is that for him, the film is not important. For KriArj it is important. We have also been heavily hurt by John in the process but never said a word against anybody. We haven't spoken a word about the troubles we faced while making this film because of the lack of professionalism on John's part. It's really sad considering the fact that John is an outsider who should really support and help out people with his experience. Hypothetically speaking, even if there is some mistake committed by us, he should talk it out and sort it out in an organised way. Doing such cheap stunts helps nobody.

Let's go one point at a time because some serious charges have been levelled against KriArj. The statement released by JA Entertainment says that it had to terminate the agreement owing to material breaches committed by KriArj which left it with no choice but to terminate the agreement in the interest of the film. It also says that the termination is legal and valid.
Prerna: Our public notice is coming up. Their statement is rubbish. There is no legal contract which says that JA Entertainment can terminate the contract. On the contrary, we can terminate the contract if we want to and release the film on our own. The rights are completely with Zee Studios and KriArj. I could tell you about the history of the film.
I will move to  the aspect of material breaches. A part of the press release reads, "We have fulfilled our commitment at every stage of this project and intimated KriArj in writing from time to time. We have been waiting and asking for payments at every stage. Our payments have either been delayed or we have received wrong UTR number. Cheque payments have been stopped time and again. Delay in payments/non-payments, have caused delays in the post production work after the film's principal shoot was completed by us in time and on schedule last year." So they are saying that the payments were delayed and that has delayed the film...
Prerna: That is just a stupid excuse they are making. I have sent you a press statement. That is the counter to this claim they have made. If you remember, earlier the film was releasing on 8th of December with Fukrey Returns. But I found out from Viacom18 that Padmaavat was releasing on 1st December. So, I didn't want Parmanu to release on 8th with Fukrey Returns which was also a Zee Studios film. So, I told John that I am not going to clash. I pushed the film for a later date. After that all the films toppled and there was a huge problem. PadMan released immediately and then Pari released on 2nd March. Parmanu was shifted to 27th April. The acquisition cost of the film is 35 crores and if you include the P&A cost, it's a 45 crore film. I introduced John to the director and the story. The story had come for another leading actor who was busy. Hence, I gave the film to John. Now, the fact is that John Abraham has never line produced a film. He is inexperienced. His company doesn't have a team. He has never done acquisition. He heard that KriArj is doing the acquisition which is why he felt that he should also do the acquisition.He got confused between production and acquisition.  He is not at all well versed with the ways of acquisition. He outsourced a team to do the line production. John got the credit as a producer for Madras Cafe and Vicky Donor but he is completely inexperienced as a line producer. So, John gave me a budget for my own film and said that he would do the line production for free.John was aware that a lot of people were trying to make a film on the same subject. Therefore, he suggested that we shoot it before anybody else. I agreed because I completely trusted in him. The feasibility of the film was always in question. John and I met 3 top studios and all of them said that the film's going to be an over budgeted one because Rocky Handsome had released and didn't work at the Box-office.I entered John's life at this juncture and went ahead with the Rs 35 crore budget because I believe that the past of an actor shouldn't be the be-all and end-all. It's about formulating a relationship with them. I collaborated with Zee Studios who has been there with me since Rustom. Zee has a great equation with me and that is why it came onboard. I sold my rights to Zee Studio the satellite, music and overseas rights of the film at staggering prices because John had assured me about the great music (romantic numbers and an item song) of the film. Zee came on board believing in me and also knowing that John would cut down the cost by Rs 3 crores.
But the press release says that there is no third party apart from KriArj and JA Entertainment.
Prerna: That's rubbish. Zee Studios have always been there. Take a look at the only poster of Parmanu. You will find the Zee Studios logo there. Is he blind?
The JA Entertainment statement claims that the release date was pushed three times because of delay in payments but you are saying that the delay took place because of various movies releasing on different dates and there was no gap for releasing Parmanu.
Prerna: How can that be true? John tweeted that he wanted to hit the screen with Pari. So, John always wants to take on a big name or project to prove his stardom but I have always been against clashes. He tweeted that he wanted to release his film with Pari. Which sensible producer will do that to a co producer knowing that it will be conflict of interest? He always put us under a lot of pressure. As far as the payment is concerned, I have already disbursed Rs 30 crores. Rs 2 crores I requested him to let go of because he is my partner. He is charging Rs 12 crores for the film. And the other Rs 3 crores is supposed to be paid later when he delivers (overseas delivery) of the film. This amount of Rs 3 crores is supposed to be paid 15 days before the release of the film. He has not shown us the trailer. We don't know what he has shot. Producers are supposed to pay on the basis of the deliverables that are submitted. He has submitted nothing but still we gave him almost the entire money because we had faith in him. John refused to let go of the 2 crores despite knowing that we shall incur losses at the box office. JA  has also interfered with the marketing of the film which is supposed to be exclusively undertaken by Zee Studios and KriArj.
The JA statement says that they will be releasing the film on their own following the termination of the agreement and if any effort to jeopardise the film on behalf of KriArj is put in, it will take recourse to legal action.
Prerna: No they can't do that. Every word of their public statement is untrue. They can not release the film on their own. The film belongs to Zee studios and KriArj. The power of doing that lies with us. There can be no termination without the money (Rs 30 crores) being paid back to us. Even that would require paperwork. If he returns the money, I would understand that he is using his own money to make the film.He cannot terminate any contract. We have put in the money into his production house.
Your plan of action from here on?
Prerna: Everything is between Zee Studios and KriArj. We will decide on the release date. John has caused a lot of damage. We will issue our public statement in a day or two. We will seek justice in the court. Everything's black and white. If he's saying the truth, he will win. If we are saying the truth, we will win. This will get resolved in a few days. From what I understand, John has got his money and is just wasting time and creating a ruckus. But this won't work out. A studio is involved and I am sure they are going to take this up with him.
From a viewer's perspective, I was really looking forward to the film because it deals with an important chapter of Indian democracy.
Prerna: You will get to see the film quite soon. As soon as we decide on the release date, it will come out.  A lot of money is riding on the film. It's an important film for both Zee and KriArj. The overseas rights are with Zee. The music and satellite rights are with them. It's a ready film. We have to start marketing it.
Do you think there's any possibility of settling this issue on the table without going the legal way?
Prerna: We are already trying that. But it's impossible to communicate woth John. John has looted KriArj by taking 50% of IP, 30 crores, profit share and name and credit for the film. You do such things and then talk about making a film with the right budget? What is the point of partnership then? John could have just been an actor in this project then. He could have just taken his fees. What have I benefited out of partnering with him? Nothing. It's important to have people who have the qualification for execution and line production. It's not just about the name. John has just got the credit as a producer. This is the first time he has line produced a film an he has failed miserably at that. The trailer showed to us by John was rejected 4 times. Only one poster has come out. In acquisition, you have to keep moving things and be on the front foot all the time with respect to your creative output. John has just hijacked our film. We will fight for our film and get it back.
Also Read: BREAKING: John Abraham's company accuses KriArj of defamation, REVEALS why they terminated Parmanu contract
BOLLYWOOD NEWS
Catch us for latest Bollywood News, Bollywood Movies update, Box office collection, New Movies Release & upcoming movies info only on Bollywood Hungama.