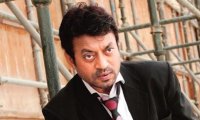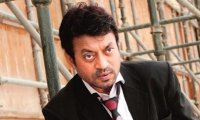 For those waiting to get some dope on Irrfan Khan's presence in the sequel to immensely loved Saheb Biwi Aur Gangster , here is something to dig on. He is neither playing a 'Saheb' nor a 'Gangster' in the film. Instead, he is playing a royalty who has lost everything that he possessed and is now out to take revenge.


"It is a multi layered characterization for Irrfan and no one but him could have got it right. This is the reason why even though it was Neil Nitin Mukesh who was approached for the film, director Tigmanshu Dhulia ultimately settled down for close friend and old associate Irrfan. His presence in the film would be indeed heavy weight and since he is playing a royalty who has lost all his empire and is now gearing up for revenge, quite a lot of fireworks would be up for display. After all, Irrfan has been known for his histrionics and it won't be any different in the sequel which is all set to go on floors now", informs a source.


While Jimmy Sheirgill continues to play the 'Saheb', he is expected to be wheel chair bound since his character had become paralyzed in the first part. On the other hand, Mahie would continue her calculating seductress act and there are indications that this time around it would be Irrfan who would be attracted to her charms. The twist in the tale is Randeep Hooda coming from dead as well, hence completing the original cast.


"Yes, all three remain with Irrfan playing someone belonging to a royal family", reveals Tigmanshu, "He is enacting the role of a guy who is out to take revenge. He is no gangster per se since it is more of a metaphor than a real character. Last time it was Randeep and this time it is Irrfan who, despite being a royalty, behaves like a gangster."


While the trio of Jimmy, Mahie and Randeep is starting from where it had left, an elaborate design has been created for Irrfan so that he looks the part. This means that right from his hairstyle to costumes to accessories, everything about Irrfan would be a first for the actor. Moreover he is also preparing himself to get the body language, posture and mannerisms perfect for the role of a royal.


Well, we would love to see this 'royalty gangster' in motion.