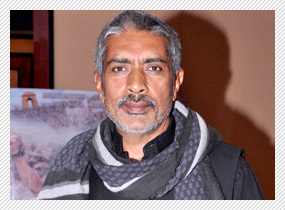 Prakash Jha fields questions on the criticism of the politics of Satyagraha


Your film has made 50 crores in the first week?

The Gods of the box office have been kind. The film somewhere touched a raw nerve in the wounded masses.


First Madras Café, now Satyagraha, political films will always seem to get into crises?

That won't stop us from making such films. I made a conscious effort to make Satyagraha and its being appreciated. Others like Shoojit Sircar and Rahul Dholakia would also continue making political films. As far as intolerance is concerned, it's not just political parties but also individuals have become intolerant.


The reviews for Satyagraha were mixed?

I've never claimed to be a great filmmaker. I use cinema as a means of communication. It's my dialogue with people. I could've been a poet, singer or a painter. I made great cinema long back when I made Damul and Parinati. Now I use the language of the popular cinema to convey my ideas. Since Mrityudand that has been my mission, to reach out to as many as possible. Cinema is a means of communicating with my audience. I took a conscious decision to change my language after Mrityudand to reach the maximum number of people. Even a film like Gangaajal is not realistic cinema. It's a dramatized version of reality.


In Satyagraha your film and the characters suggest a mass movement on the lines of Jaiprakash Narain and Anna Hazare's movements as a solution to the corruption that grips the nation?

One second. I don't think we are offering a mass movement as a solution. What we've tried to say is that in a democratic society you can bring about long-lasting changes only through the democratic process. You can't do this from the outside. Ajay Devgn says, 'Baahar se nahin bheetar se unke saath shaamil ho kar.'


You are saying good honest people have to get into parliament?

No. I am saying we've to become part of the political system. All we're saying is that if we have to bring about changes we can't be standing at the fringes. We've to enter the system and then try to change it.


In the film Ajay Devgn gives up his wealth, power and ambitions to join the movement to end corruption. Isn't that over-idealistic?

Actually one doesn't need to give up anything. Yes, Ajay does give up his business and aspirations because circumstances compel him to. Bachchan Saab's character in the film scoffs at Ajay saying, 'Aap jaise log sirf lena jaante hai samaaj se dena nahin jaante...' Ajay represents the ultimate consumer. He uses his power wealth and entrepreneurship to bring about change.




Do you then subscribe to Ajay Devgn's ideology of using your wealth and entrepreneurial skills to bring about social reform?

It isn't about my ideology. It is the right thing to do.


The similarities between Anna Hazare and Bachchan Saab's character are way too many. And yet you say the film has nothing to do with Anna Hazare?

I started writing Satyagraha four years ago when there was no Anna Hazare. It's easy for you to write out a review saying it's based on this and that individual. But every single scene in my film is born out of a long and painful creative struggle. What you finally see on screen is the 14th draft of the film. We went through agonizing detailing. My co-writer Anjum Rajabali and I have debated discussed and argued. I am profoundly moved by the way Mahatma Gandhi brought the nation together. A leader has to take the masses along with him. Very few political leaders have that ability to lead the masses like Gandhiji and Jaiprakash Narain. That era is tragically gone.


The characters in Satyagraha are ultimately at loggerheads?

That is what often happens in such movements. Ajay Devgn's character makes one mistake after another. At the end he realizes he has unleashed a tiger that he cannot control.


Finally in spite of its strong political ideology Satyagraha offers no solution to the present day deadlock in Indian politics?

As a filmmaker I have to internalize and personalize issues and facts. In my film the death of Bachchan Saab's character is not just the death of an individual. It is also the death of an idea, and an ideal.


Mr. Bachchan as the messianic leader who you say is not modeled on Anna Hazare, lives the role. Did you have to work on his character's ideology on keeping with Mr. Bachchan's iconic image?

Not at all! I had several reading sessions with him. If he had any doubts about the character we cleared it out. I wanted him to play the character as not just strong and powerful but also vulnerable. I wanted him to be human. He could laugh or cry, dance if he liked.


How do you merge your own political ideas with a cinematic language?

I am a student. I am studying. Everybody thinks I am a political animal because I contested the elections once. But I've no political ideology. I just observe the political scenario and try to make sense of it. All I know is that protestors shouting screaming and getting lathi-charged serves no purpose. We cannot bring about a change in this way. No matter how much we protest on the roads against the rapes do we see at least the women politicians coming out of parliament to join the protest?




So finally Satyagraha says the mass movement is ineffectual?

Our political system is deeply flawed. I'm tempted not to make a political film for some time. Satyagraha is the toughest film of my career. It took the life out of me. My writer Anjum kept saying the second-half won't work because the entire second-half is about resolution of the relationships and the dynamics of the movement. It was f..king hell for us. But I am glad Satyagraha has struck a chord in the nation's conscience. It tells us how politicians are mocking and humiliating us while we are screaming in pain and agony.


Manoj Bajpayee as the slimy politician makes your blood boil even as he tickles your funny bone?

The scenes and lines have been written to spotlight those qualities. Manoj has the capacity to play the character with different shades


The large number of stars that you bring into Satygraha and your other films, do they not compromise your vision?

I don't bring stars in. I write characters and then bring in the correct actors. I've been very lucky with my actors.


What next?

I am quite numb at this point of time. I am drained. I always had overlapping back-to-back films lined up for direction. Even today I've Gangaajal 2, Raajneeti 2 and Satsang ready to be filmed. But I want to take some time off before I get into another film.
BOLLYWOOD NEWS
Catch us for latest Bollywood News, New Bollywood Movies update, Box office collection, New Movies Release , Bollywood News Hindi, Entertainment News, Bollywood News Today & upcoming movies 2020 and stay updated with latest hindi movies only on Bollywood Hungama.