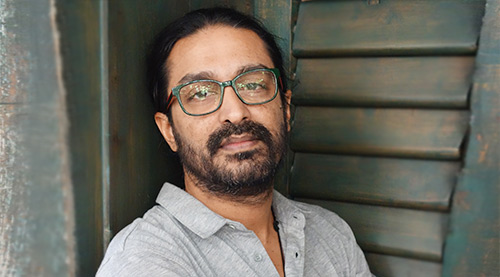 Airlift released on the 22nd of Jan. The audience has been kind and seems to have given the film its love and support but I have also come across a few who have criticised the film as not being authentic enough and/or having not portrayed certain players in this true event in the correct light. I have tried to explain and share with these people my point of view about the film but it seems like this small tirade won't easily be laid to rest. This is why I feel it is important for me to put down my point of view so that it is available to anyone who is interested in reading it.


Airlift is a project that I have lived with for over 12 years. It was some time in 2003 that I realised this story needed to be told. The logistical nightmare an evacuation this size would have been, the political will it took to carry it out, and the courage and human spirit of the businessmen who helped keep the Indians in Kuwait safe, were all desperately looking to be celebrated, but no one had told this story yet. I was baffled.


I started researching the story in 2003, and realised there was very little documented evidence available so I started speaking to the people involved. I found some reports that had been filed by some bureaucrats too. Years of research led me to believe that the best way to tell this story in an interesting way would be to tell it from the point of view of the people who were stuck in Kuwait. It was their story first and foremost.


Airlift became a story of the victory of the human spirit.


I have for some time felt that we in India have become cynical. We blame the government for being inactive, for not doing enough and use that as an excuse to do nothing ourselves. I wanted to make a film that showed us that the Indian government can and does achieve the incredible. It manages feats that seem impossible, to take care of her citizens. I wanted to try and get the youth to feel a sense of pride towards their country. I wanted every Indian to remember that India had stood by her people when it mattered most.


The film opened to a heartening response. Indians and non-Indians alike, all over the world, loved the film and reactions poured in that made me feel proud and humbled at the same time. I felt vindicated by the feeling of patriotism that the film seemed to ignite in the people who watched it.


At the same time, there have been counter opinions to how some people have been depicted in Airlift. It saddens me that instead of focusing on this great victory in terms of the actual evacuation, the impact the film is having, and the patriotic feeling and pride that it seems to be kindling in people, some are interested in focusing on the portrayal of one part of the story. I wanted to shout out to these people that they were missing the point.


To research this very limitedly documented event, we spoke to hundreds of survivors, people who were stuck in Kuwait and then evacuated, pilots and air staff who flew the rescue missions, the businessmen and their families who are celebrated in the film, and many others. Artistic license was indeed taken to tell the story in a way that would make for good cinema.


Opinion and counter opinion make for healthy debate, but I take offence to counter opinion being labelled the truth while our point of view is labelled a lie.


The story we have told is a fiction based on true events. Others involved may perhaps have other narratives but our narrative is one that we arrived at from the stories of the many we interviewed. It is from these stories that I know without a shadow of doubt that what we have depicted in the film might well be taking artistic liberties but is in essence the truth.


We tried to make a film where one can be proud of being Indian without having to fight an enemy, to celebrate the perseverance and persistence of the Indian people, the bureacracy and Air India to carve a success out of the near impossible, but suddenly I find myself in the middle of a controversy I do not understand. I believed I was celebrating one of India's greatest achievements post-Independence, an achievement of the Indian bureaucracy really, but somehow it seems that, that very sentiment of mine has been turned around by a few people, into something I never intended.


Sometimes I ask myself why I even attempted to bring this story out. Maybe it was better buried and uncelebrated as it has been for over 25 years.


But I know that is not true, and, I and everyone involved with Airlift are proud to have made this film. Amongst the countless great heroes who were involved in this phenomenal achievement, I do believe most are happy that the story has been told, that someone is finally celebrating them.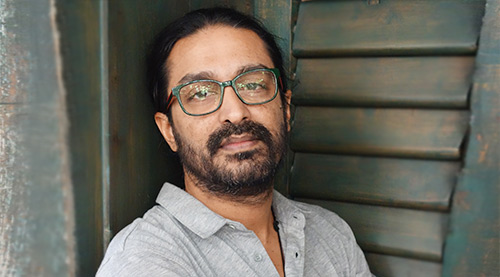 Airlift released on the 22nd of Jan. The audience has been kind and seems to have given the film its love and support but I have also come across a few who have criticised the film as not being authentic enough and/or having not portrayed certain players in this true event in the correct light. I have tried to explain and share with these people my point of view about the film but it seems like this small tirade won't easily be laid to rest. This is why I feel it is important for me to put down my point of view so that it is available to anyone who is interested in reading it.


Airlift is a project that I have lived with for over 12 years. It was some time in 2003 that I realised this story needed to be told. The logistical nightmare an evacuation this size would have been, the political will it took to carry it out, and the courage and human spirit of the businessmen who helped keep the Indians in Kuwait safe, were all desperately looking to be celebrated, but no one had told this story yet. I was baffled.


I started researching the story in 2003, and realised there was very little documented evidence available so I started speaking to the people involved. I found some reports that had been filed by some bureaucrats too. Years of research led me to believe that the best way to tell this story in an interesting way would be to tell it from the point of view of the people who were stuck in Kuwait. It was their story first and foremost.


Airlift became a story of the victory of the human spirit.


I have for some time felt that we in India have become cynical. We blame the government for being inactive, for not doing enough and use that as an excuse to do nothing ourselves. I wanted to make a film that showed us that the Indian government can and does achieve the incredible. It manages feats that seem impossible, to take care of her citizens. I wanted to try and get the youth to feel a sense of pride towards their country. I wanted every Indian to remember that India had stood by her people when it mattered most.


The film opened to a heartening response. Indians and non-Indians alike, all over the world, loved the film and reactions poured in that made me feel proud and humbled at the same time. I felt vindicated by the feeling of patriotism that the film seemed to ignite in the people who watched it.


At the same time, there have been counter opinions to how some people have been depicted in Airlift. It saddens me that instead of focusing on this great victory in terms of the actual evacuation, the impact the film is having, and the patriotic feeling and pride that it seems to be kindling in people, some are interested in focusing on the portrayal of one part of the story. I wanted to shout out to these people that they were missing the point.


To research this very limitedly documented event, we spoke to hundreds of survivors, people who were stuck in Kuwait and then evacuated, pilots and air staff who flew the rescue missions, the businessmen and their families who are celebrated in the film, and many others. Artistic license was indeed taken to tell the story in a way that would make for good cinema.


Opinion and counter opinion make for healthy debate, but I take offence to counter opinion being labelled the truth while our point of view is labelled a lie.


The story we have told is a fiction based on true events. Others involved may perhaps have other narratives but our narrative is one that we arrived at from the stories of the many we interviewed. It is from these stories that I know without a shadow of doubt that what we have depicted in the film might well be taking artistic liberties but is in essence the truth.


We tried to make a film where one can be proud of being Indian without having to fight an enemy, to celebrate the perseverance and persistence of the Indian people, the bureacracy and Air India to carve a success out of the near impossible, but suddenly I find myself in the middle of a controversy I do not understand. I believed I was celebrating one of India's greatest achievements post-Independence, an achievement of the Indian bureaucracy really, but somehow it seems that, that very sentiment of mine has been turned around by a few people, into something I never intended.


Sometimes I ask myself why I even attempted to bring this story out. Maybe it was better buried and uncelebrated as it has been for over 25 years.


But I know that is not true, and, I and everyone involved with Airlift are proud to have made this film. Amongst the countless great heroes who were involved in this phenomenal achievement, I do believe most are happy that the story has been told, that someone is finally celebrating them.



Raja Krishna Menon