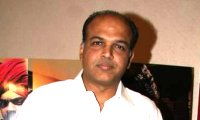 One can sense a certain passion in Ashutosh Gowariker when you converse with him on films, whether the ones directed by him or in general. Though he has made films like What's Your Raashee? Baazi or Pehla Nasha as well, he would forever be known as the man who made Lagaan, Jodhaa Akbar and Swades. No wonder, when he gets ready with Khelein Hum Jee Jaan Sey, an instant connect comes in since you immediately relate to him as a director who is known for making period dramas. On the eve of the film's release, Joginder Tuteja catches up with Ashutosh Gowariker, shares expectations from the film and how there is a distinct flavour that gets attached to every cinematic outing that the filmmaker has. Here is presenting Part I of the conversation.


A grand setting, huge visual appeal, extravagant treatment - all of this is pretty much expected when a film of yours arrives in theaters....

And you will get that in KHJJS Still, it wasn't designed that way; it comes in here, because that's a function of the story that has been chosen. The film is a period thriller which is about a revolution in undivided Bengal. The moment you announce such a subject, there is a definite requirement of a research leading to detailing and grandeur which is required for that period. When you tell audience that a film is set in the 30s, there is specific expectation that comes in because they now want to enter another world. I have tried to do that here whereas in What's Your Raashee? , it wasn't required since the film was set in a contemporary world. In case of KHJJS, grandeur comes in automatically though things have been kept far more realistic.



In case of KHJJS, grandeur comes in automatically though things have been kept far more realistic

You just mentioned What's Your Raashee? . Do you think that for any filmmaker, putting together a simple film like that could be far less grueling than say a Khelein.... or a Jodhaa Akbar which could be a production nightmare?

Yes, making a What's Your Raashee? is easier. In case of a period drama, you have to be extremely meticulous in every stage of the filmmaking process, right from writing, pre-production to core production. You have to bring in your crew members to create that period and have their huge involvement in terms of time as well. Your team has to be totally there. For me, 80% of my direction is on paper; it is in my pre-production. The execution through shooting is comparatively the easiest part.



Your team has to be totally there. For me, 80% of my direction is on paper; it is in my pre-production

But then a period drama also comes with challenges other than just production as well, isn't it? After all, you have experienced it first hand with Jodhaa Akbar where things went out of hand due to conflicts around historic references.

See, what happened in case of Jodhaa Akbar was that nobody actually knew about what had happened between Jodhaa and Akbar. People did have some idea about Akbar or his relationship with Salim through Mughal-E-Azam. For that matter, even Birbal was a known figure. However, in case of 'Akbar', people got to know that he was in fact illiterate only after the release of Jodhaa Akbar. It was unfortunate that objections had come out around its release despite the fact that my source material, a couple of books, was so strong. My intent was not to rake a debate, but sadly that happened.


Ashu, there were debates in your professional life as well when What's Your Raashee? didn't work at the box office. It was being opined that you worked best when it came to historic dramas. Tell me honestly, were you actually taken aback by some of the criticism that came its way?

(After a pause) I look at it like this way; even during Jodhaa Akbar there were these 5-6 important and good reviews. On the other hand, there were quite a few other reviews which were not that good. Ultimately, it was the film that spoke for itself and hence got appreciation and box office. I feel that a review is an opinion. Yes, it can influence the mind of the reader but at the end of it all, it is still an opinion of a person who is reviewing it.


It still makes a difference, isn't it?

I can get upset, but, no matter how upset I get, it doesn't change anything. Yes, I can read the review and think 'Oh my God, someone hasn't liked my film'. Of course, I will be surprised and think about it a little as well. But ultimately, a film has to do the talking regardless of whether the review works for it or not. Yes, for me, a review can be upsetting but, I don't look at it beyond a point in time.


On a personal note, though, did you see equations changing within the film fraternity once What's Your Raashee? didn't work at the box office? There could have been a rise in detractors after all.

Fortunately, for me, even after What's Your Raashee? , things hadn't changed so much. Yes, there was a kind of surprise around what went wrong with the film. Many felt that it was the length of the film that played truant. Still, the sense towards me or the relationships that I have with everyone didn't see any change. Or I would rather put it this way, that I didn't feel that change (smiles).


Visit this space again for Part II of the interview
BOLLYWOOD NEWS
Catch us for latest Bollywood News, New Bollywood Movies update, Box office collection, New Movies Release , Bollywood News Hindi, Entertainment News, Bollywood News Today & upcoming movies 2020 and stay updated with latest hindi movies only on Bollywood Hungama.