Bollywood celebrities have condemned that the family of Hathras rape victim was allegedly not given the authority to perform the last rites of their daughter. In the videos that were being circulated online, around 2:30 am, the victim's body was brought to the village. The officials were seen urging the family to perform the last rites immediately.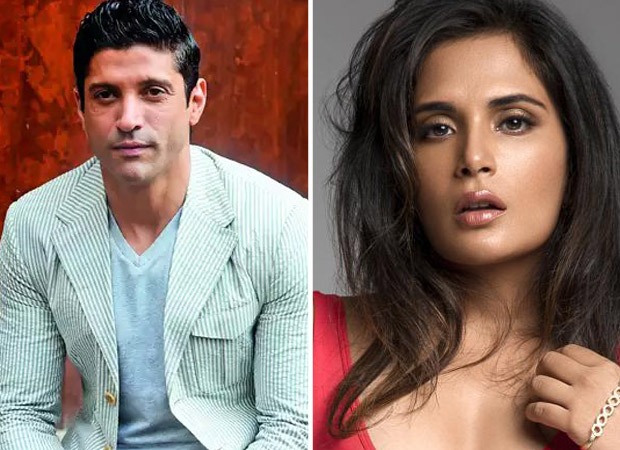 "It appears that my sister has been cremated; the police are not telling us anything. We begged them to let us bring her body inside the house one last time, but they didn't listen to us," the 19-year-old girl's brother told The Indian Express at 3.30 am Wednesday.
"The culprits of Hathras incident against the girl will not be let go. An SIT has been formed to investigate the matter and it will submit a report within seven days. To ensure early justice, the case will be run in a fast track court," Chief Minister Yogi Adityanath tweeted on Wednesday.
"Prime Minister Narendra Modi spoke to me over Hathras incident, he said that strictest of action be taken against the culprits," Yogi added.
As per the reports, Home Secretary Bhagwan Swaroop will head the SIT, and UP Police DIG Chandraprakash and Agra PAC Commandant Poonam will be amongst the members.
Farhan Akhtar, Javed Akhtar, Preity Zinta, Richa Chadha, Nimrat Kaur among others have condemned that the family was not given the authority to perform the final rites.
#Hathras will forever remain a blemish on the fabric of this nation. Shame on all those who shield people who commit such crimes and all those who cover it up. To deny an already broken & grieving family their daughters last rites is barbaric. Humanity is dead.

— Farhan Akhtar (@FarOutAkhtar) September 30, 2020
#JusticeForManishaValmiki the biggest crime in this country is to be born poor, to be born in a caste system that's is still not abolished, in fact exploited further to gain votes, to be born in a country where politics has used my religion, feeling ashamed, helpless Oh God!

— Rakeysh Mehra (@RakeyshOmMehra) September 30, 2020
I sincerely hope our govt takes concrete steps in bringing reforms to our judicial system????so crimes against women & children are dealt swiftly & appropriately as they'r the most vulnerable in society. It's the only way forward. Going to bed with a heavy heart. Goodnight folks.

— Preity G Zinta (@realpreityzinta) September 30, 2020
The #Hathras perpetrators should be treated the same way they treated that poor girl. These demons cannot be treated like humans. Justice delayed is justice denied. My heart goes out to her family. Imagine their pain ? No goodbye, No closure ???????? #RIP #HathrasHorrorShocksIndia

— Preity G Zinta (@realpreityzinta) September 30, 2020
We hate women.We don't allow them to be born, if they do manage to live,it's a battle to live with dignity.We hate women as little girls,we hate them as movie stars.Comments under this tweet will prove how much we hate women. No country that hates women will ever be at peace ???? https://t.co/s7M2IWCSD4

— TheRichaChadha (@RichaChadha) September 30, 2020
So apparently the extent of the atrocity can go beyond what's already unthinkable. The family's deprived of a respectable farewell to their little girl. Easily one of the darkest moments we've witnessed as a country. #Hathras #JusticeForManishaValmiki

— Nimrat Kaur (@NimratOfficial) September 30, 2020
Shocking!! When will this disgusting mindset change!! The rapists must be hanged publicly and there must be capital punishment for such crimes in India. #HatrasCase
Prayers for the poor girl and her family ????????????
So disturbing. https://t.co/PvRpbZnDFc

— Aftab Shivdasani (@AftabShivdasani) September 30, 2020
The UP police cremated the body of the rape victim of Hathras at 2.,30 in the night without the permission or even the presence of the family . It leaves us with a question . What makes them confident that they will get away with this audacity . Who has given them this assurance

— Javed Akhtar (@Javedakhtarjadu) September 30, 2020
Disgusting. What happened here is disgusting. These men are disgusting and I hope they pay the heaviest price possible for taking away the right to mourn from thie family. If our authorities and leadership do not take action, we have ZERO right to call ourselves a democracy. https://t.co/B8RY5HwjgU

— Vir Das (@thevirdas) September 30, 2020
I'm in tears. What have we become? How much more will Manisha & her family be tormented? They have been stripped of all their dignity even in the last rites???? Will India be as outraged about this as they have been about other news in the past few weeks?! #JusticeForManishaValmiki https://t.co/THTjC4D4tF

— Sophie C (@Sophie_Choudry) September 30, 2020
BOLLYWOOD NEWS
Catch us for latest Bollywood News, New Bollywood Movies update, Box office collection, New Movies Release, Bollywood News Hindi, Entertainment News, Bollywood News Today & upcoming movies 2021 and stay updated with latest hindi movies only on Bollywood Hungama.