Since a couple of years and until the lockdown was enforced, the success rate of Bollywood films had improved significantly. But that alone doesn't give a complete picture. Most of these movies made money only in multiplexes, that too in a handful of urban centres. However, India is much more than these few cities. There are several hundreds of towns and villages where several single screen cinemas exist. These can be found in metropolitan cities as well. And in these theatres, majority of our 'hit' films prove to be a flop because the content just doesn't appeal to the audiences there. Hence, it's no surprise that while new multiplexes are being made in megacities like Mumbai and Delhi; single screens on the other hand are shutting shop.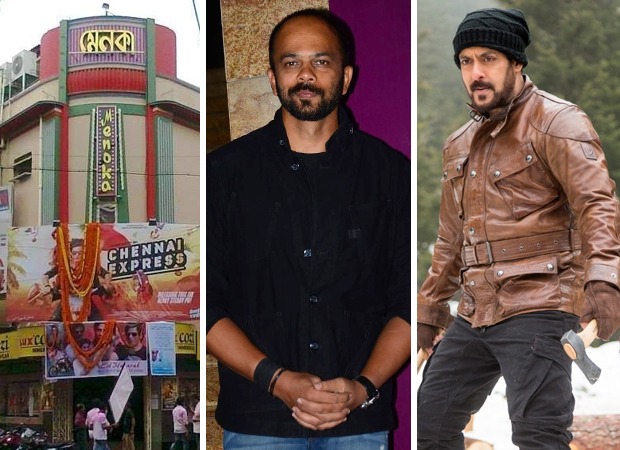 EXPLOSIVE: Single screen exhibitors SLAM Bollywood; emphasize on more of 'Rohit Shetty and not Vishal Bhardwaj-type of cinema' – Part 2
Several webinars of exhibitors have taken place off late wherein one factor has emerged clearly. The ones in the South are worried right now due to zero business but are more confident of bouncing back. The reason? They know that the South filmmakers regularly churn out massy, commercial fares. No wonder that the footfalls down South are always high and you'll never hear of a theatre shutting down in Tamil Nadu or Andhra Pradesh. Bollywood meanwhile comes up with a pan-India film once in a while. Take the month of February 2019 for instance. It saw the release of 5 significant films – Malang, Love Aaj Kal, BHOOT: Part One – The Haunted Ship, Shubh Mangal Zyada Saavdhan and Thappad. None of these movies were typical commercial entertainers, except Malang to an extent. Hence, one can imagine the plight of the single-screen theatre owners in 'B' and 'C' centres as they must have struggled to get viewers for these films in February.
To get an accurate idea of the demands and woes of the exhibitors, we at Bollywood Hungama decided to talk to them directly. We contacted exhibitors from all across the country – North, East, West, South, Central and even North-East! They raised several points and one of them is common among them – make more pan-India films!
Most favourite actors of exhibitors
Single-screen exhibitors list out who are the actor actors, according to them, that are a hit among their audiences or have the potential to be pan-India stars. All exhibitors unanimously agreed that Salman Khan is the numero uno superstar in this regard. Talking of other actors, Gurmeet Singh tells, "I really like Varun Dhawan as an actor. He does a fantastic job and was so comfortable from his first film. And then he did one film like October and wahan se bechara ka track record hi kharab ho gaya." He then hails Akshay Kumar, "He played a smart move. He did films like Special 26, Baby, Airlift etc. which were in a way multiplex cinema but still had the commercial flavour. Woh jo masses ko chahiye rehta hai, woh inki films mein mil jaata tha. And it's not like he alienated them ever."
Chinmoy Sharma runs Anuradha Cineplex in Guwahati and he reveals that even the Assam capital has a fan culture. He tells, "We have keep fan clubs of star ever here. Whenever the film of their favourite stars release, they are kind enough to come to my hall. For the inauguration show, they'll decorate the theatre with flowers and posters, light a lamp and distribute mithai. And from Shah Rukh Khan to Tiger Shroff, we get fans of various stars here!"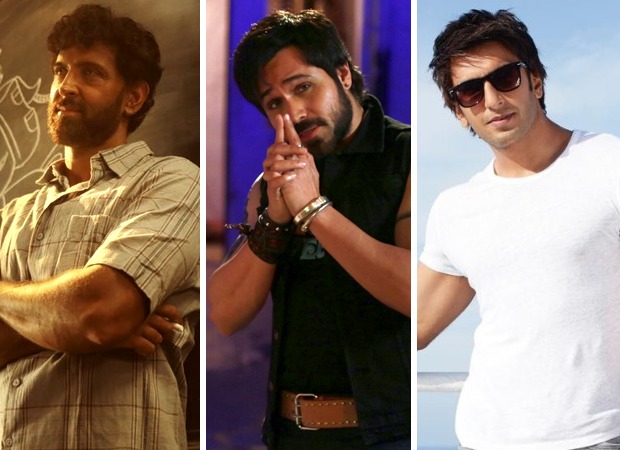 Rashmikant Bhalodia lists Hrithik Roshan, Ajay Devgn, Akshay Kumar, Ranveer Singh and Ranbir Kapoor. Akshaye Rathi mentions, "There's Tiger Shroff, who's doing it right. Also many actors can work big time if they do right kind of films. Look at Ranbir Kapoor in Ajab Prem Ki Ghazab Kahani and Raajneeti. These actors should select films that have bigger intrinsic value. The more their films perform, they'll appeal to more number of audiences. So it'll benefit not just the industry but also them. Tomorrow when they become pan-India stars and are as popular in a Bhilwara as Bandra West, they'll have a bigger reach and they'll deserve it."
Sandeep Jain exults, "Ranbir Kapoor has a lot of potential. But woh utna kaam kar hi nahi raha. Look at Ranveer Singh. He has proved himself with mass roles in Goliyon Ki Raasleela Ram-leela, Simmba etc. Ekdum bindaas acting karta hai. Mass aise hi jeeta hai na? Even in Dil Dhadakne Do, his character was very different and very entertaining. He can also become a nice action hero. Then, one actor who can replace Govinda is Varun Dhawan. Even Kartik Aaryan has potential."
Gumreet Singh also mentions that Emraan Hashmi was a hit among the crowd. He reveals, "Emraan was a mass star and had a huge fan following but he ruined it with his choice of films. I still remember once I was in my theatre lobby and a standee was put up of a then upcoming Emraan Hashmi film. A couple of teenaged school kids saw the standee and one of them asked the other 'Oye, yeh harami ki bhi picture aa rahi hai…zara dekh kab aa rahi hai'. This was his image which helped him become so huge among the masses!" He then narrates one more interesting incident, "I still remember in Baadshaho, jab Ajay Devgn ki entry hui, tab taaliyaan aur seetiyaan baji. Lekin Emraan Hashmi ki entry mein hall goonj utha! Even today, if he does a well-made film where he's playing a harami, he'll work big time for sure."
Suman Sinha says, "Both Tiger Shroff and Hrithik Roshan are big, the latter especially when helmed by an able director. Both were so amazing in War. The songs in the film were out of place but our masses can't accept a big film without songs. So the director smartly incorporated these songs which had good dancing beats. So the combination of action and dancing of Hrithik and Tiger did wonders. In the last three years, I have had the highest share of War in Patna."
Many exhibitors similarly admire Hrithik Roshan but maintain that he should do the correct kind of films. They also slam him for doing Super 30, a film which they say did well majorly in multiplexes. Gurmeet Singh states, "Hrithik Roshan is a superstar but he should do more massy films. Arre aap War jaisi picturein karo, bright picture karo, colourful picture karo. Also, the age doesn't show on his face. He might be 45 but cast him in Student Of The Year 3 and he'll fit in!"
Sandeep Jain is in agreement, "An actor like Hrithik Roshan can easily give 2 hits in a year. Same with Ranbir Kapoor. They want to become accomplished artists. For what? Why can't they make a normal film? Then everyone will see." Vinay Choksey also agrees, "Hrithik Roshan has to do films like War and Dhoom 2 and not Super 30. Super 30 has got its limitations – it didn't do well in B and C centres."
Even in the Southern states, War did well, as confirmed by Ruban Mathivanan. He tells, "Aamir Khan is still fresh from the success of Dangal down South. People still remember him for that film. Apart from Aamir Khan, most of the masses here know only about Shah Rukh Khan and Salman Khan. War, however, did very good business here. But I don't remember the last time Hrithik's film did such great business in South. I remember screening Kaabil. But it proved to be a super-flop here." He says the recent crop of actors don't have craze as they are still quite new for the audiences.
As for other actors, Gurmeet Singh states, "Ranveer Singh does a fantastic job. He's doing different stuff and very good work. Then Tiger Shroff is great. Then Ranbir Kapoor is phenomenal. Pick up his bad film but you'll still like him. But I wonder what is he doing with himself?" He also reminds, "Shahid Kapoor is also wonderful and should do more films. He's very hard-working and gets into the skin."
Most favourite directors of exhibitors
What about the directors who are in their list of favourites? Suman Sinha says, "Rakesh Roshan has been amazing. He has made films that have catered to all sections of society." Gurmeet Singh also roots for veteran filmmakers to make more of rooted cinema. He says, "Our veteran producers like Boney Kapoor, Sajid Nadiadwala, Indra Kumar, Ashok Thakeria etc should come forward and make more and more films". He also brings up more names, "We desperately need commercial directors. Farhad Samji can grow. Also it was wrong to write-off Abbas-Mustan. If Salman Khan had asked them to handle Race 3, they would have rocked the show."
Rashmikant Bhalodia says, "Rohit Shetty is the only one I can recall from the top of my mind. At one point, we had so many such directors." Akshaye Rathi states, "Rajkumar Hirani, Farah Khan, Rohit Shetty, Siddharth Anand and also Sanjay Leela Bhansali when he makes a Padmaavat or Bajirao Mastani. Also, Karan Johar – his films like Kuch Kuch Hota Hai and Kabhi Khushi Kabhie Gham were absolute pan-India films. Same goes for Aditya Chopra – his films like Dilwale Dulhania Le Jayenge, Mohabbatein and Rab Ne Bana Di Jodi – worked across the country. So, a lot of these directors have the potential. But sometimes in the attempt to please everyone, they manage to alienate the audiences that exist beyond the metros."
Rohit Shetty seems to be a hot favourite among exhibitors. Sandeep Jain reveals, "Rohit Shetty has a near 100% success rate. Uski film se har aadmi paisa banata hai. Viewers also have their share of fun." Ruban Mathivanan too makes it clear that he has a fan base in South as well, "Rohit Shetty's films create sensation all over the country. He's trying something new with the cop universe. We have seen Marvel Cinematic Universe comprising of superheroes. But to create a cop universe with three big stars is so exciting. We all are waiting to see them on screen together. I myself was waiting to catch Sooryavanshi."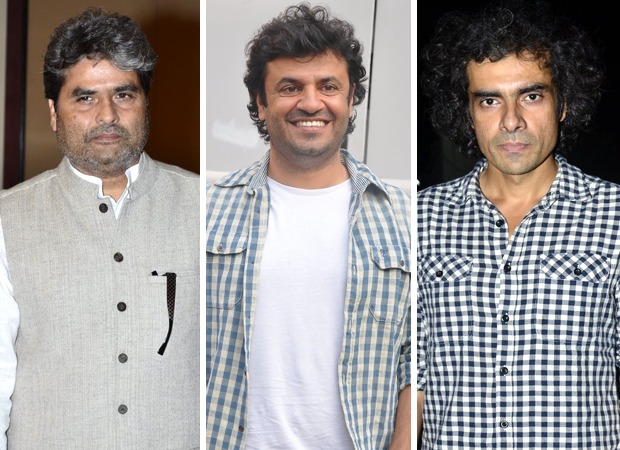 Vinay Choksey meanwhile adds, "Rohit Shetty is great. Then directors from South like S S Rajamouli and A R Murugadoss are also quite good. They all make films that are wholly commercial. Even the director of War, Siddharth Anand, makes nice, glossy films, although his past films didn't do quite well. War had a great star cast and it was pleasure to see Hrithik Roshan and Tiger Shroff dancing together on 'Jai Jai Shivshankar' song." Ruban Mathivanan informs that Rajkumar Hirani is popular in South and that "Sanju did decent business over here."
Least favourite directors of exhibitors
The single-screen exhibitors, meanwhile, also have reservations with directors like Vishal Bhardwaj and Anurag Kashyap. While they are hailed by a tiny section as messiahs, their films have extremely limited reach and rarely work in single screens. And the fear, among exhibitors, is that once the lockdown is lifted, these filmmakers will still be given sizeable budgets to make films.
Akshaye Rathi elaborates, "Our industry right now is going through a massive, massive economic crisis. And at such point of time, sanctioning the next Vishal Bhardwaj film is actually like Italian government sanctioning the building of the next Leaning Tower Of Pisa after suffering the most due to Coronavirus pandemic! So, we need to strengthen our foundations first for a couple of years and then go back and experiment with art. And if these filmmakers like these want to make films, their budgets should be cut down to one-tenth of what they are currently. Let's face it, there's an audience for their kind of film. But the intrinsic value of a Vishal Bhardwaj film is not beyond 5 or 6 cities of India. So the budgets of their films should also be such that it can be covered from these few cities."
Vinay Choksey also agrees, "Directors like Anurag Kashyap and Vishal Bhardwaj can make films only for 'A' class centres. Their films don't go beyond these places. Sometimes, they also make quite dark movies which further restrict their reach."
Gurmeet Singh meanwhile makes his displeasure clear over Vikas Bahl and says that both his films, Queen and Shaandaar were disasters in single screens, though the former was a success for the producers. He rues, "Queen didn't do well in single screens at all. It was a washout, in fact! It did most of its business in multiplexes." He also slams Imtiaz Ali, "Imtiaz got such reputed actors in Jab Harry Met Sejal. Kya ban sakti thi woh picture. Tamasha ka tu usne Tamasha hi bana diya. If I ask you to tell me its plot in one line, you won't be able to." He further adds about his latest release, "I had already told distributors of Love Aaj Kal ki yeh film paani nahi maangegi."
Will South capture the North market?
5 years ago, Baahubali: The Beginning ushered a new wave of cinema. The success of this period actioner along with historic blockbuster performance of Baahubali 2: The Conclusion made it clear that South films can pull in a lot of viewers, if made well.
Akshaye Rathi is confident that if Bollywood doesn't pull up its socks, South cinema will take over, "The audience is hungry for entertainment. If they don't get it from the fraternity that primarily caters to their market, then they'll look elsewhere. So whether it's Allu Arjun, Mahesh Babu, Rana Daggubtati, Prabhas, Vijay Sethupathi, Vijay, Surya or Rajinikanth, they are already popular among the Hindi belt masses courtesy the channels that airs their films. I think there are channels that primarily run courtesy the South Indian dubbed content! If you look beyond the top 15 cities, then Allu Arjun is a bigger star than lot of our younger actors!"
He proves his point by narrating a funny and eye-opening incident, "There's an Allu Arjun film called Naa Peru Surya, Naa Illu India (2018). Its Hindi dubbed version is called Surya: The Soldier and it released in a lot of centres in cinemas. And believe it or not, I saw viewers coming and clicking selfies with the standee of Allu Arjun! I have never seen that happen with a Rajkummar Rao, Ayushmann Khurrana or Nawazuddin Siddiqui. This shows that audiences connect with these stars and that's primarily because their content appeals to their taste buds."
The other filmmakers however feel typical South films won't work all across the country and only the grand ones have a chance. Gurmeet Singh says, "No one will watch dubbed films after paying Rs. 400-450 in cinemas. Baahubali, 2.0, KGF etc were exceptions." Rashmikant Bhalodia also feels no dubbed film might match up to the business of Baahubali. "Baahubali worked because it was mounted on a grand scale," he tells. Sandeep Jain argues, "If the South actors work in films made in Hindi, then they can work. Baahubali was a rare exception. Otherwise, you get to see so many South films on television already. Why would anyone pay to watch same kind of content in cinemas?" Vinay Choksey is in agreement, "South dubbed films will keep coming and will do well. But it has to be on a bigger scale."
Ruban Mathivanan opines, "We have seen Dangal work here. We have seen Baahubali work there, up North. So it's always about the content, irrespective of the star, language etc. So you have to start listening to your audience as to what they want. Give us quality content is what audience is asking."
Not many people would know this, but the Hindi dubbed version of @alluarjun's Naa Peru Surya, Naa Illu India has released in cinemas this week & it is the highest collecting film at many centers. The audience can really surprise you at times! pic.twitter.com/0ECWU5Jq0N

— Akshaye Rathi / अक्षय राठी (@akshayerathi) September 11, 2018
Hollywood to the rescue
However, all exhibitors agree that Hollywood films are a godsend. Vinay Choksey says, "Hollywood films collect very well especially Avengers and Fast & Furious movies. Exhibitors wait to screen their films. Avengers: Endgame, in fact, fetched better collection than any Hindi movie in 2019." Rashmikant Bhalodia also agrees, "Hollywood dubbed films does more business in my theatre than the combined business of multiplexes around here!" Suman Sinha tells, "In the last 6 years, our single screen has survived only because of Hollywood movies. Actors like Vin Diesel, Dwayne Johnson, Robert Downey Jr etc have surpassed our Indian heroes! It's their films that do maximum business and the same can be said only for a handful of Bollywood films. People in Bombay have mostly given us substandard films, devoid of any content."
Exhibitors stress on the need for modernization of single screens
Notwithstanding their issues with Bollywood, exhibitors also point out that single-screens also shut down because they are not well-maintained or aren't regularly renovated. Sandeep Jain tells, "How many exhibitors have upgraded their single screens? I run 8 single screens and all of them are performing well. Of course, when a Salman Khan entertainer releases, it does good business. But it makes sense that when a classy film releases, a certain percentage of multiplex audience would also come to our theatres. Most people today defer from going to single screens because they fear seats are not comfortable, toilets are unclean and food options are not exciting. So we have alienated a large chunk of audiences by not refurbishing."
Suman Sinha agrees and explains how he had the foresight, "Most of the single screens are owned by very well-to-do families of the society. And their children, when they take over, they don't bother about the seats, ambience, and easiness of buying tickets. I had come to Mumbai in 2008 to negotiate with Book My Show. I met their director who told me that they'll not like to associate with my theatre. When I asked them the reason, he argued that who in Patna will have the debit card to purchase online? He also quoted the charges – Rs. 4 lakh for the hardware and Rs. 1.5 lakhs for the software. They felt it'll be a waste of money. But I maintained that I want to be ahead of the times. Finally their system was installed in my cinema hall. And let me tell you, today I am one of the highest online ticket sellers in North India! I probably got the first mover advantage."
Suman Sinha went a step ahead and gave additional facilities also that not only attracted crowds but also emerged as an additional source of income. He reveals, "Our cinema halls can't survive as a standalone property. It has to be a destination. I realized this and hence, I approached Café Coffee Day and their first cafe in Bihar opened in my theatre in 2010. Then I realized this alone isn't enough. People wanted to eat something before or after the movie. This is when I decided to start KFC in my cinema. Again, it was KFC's first outlet in Bihar, in 2012. Now families and women were coming to cinemas but children were not. They were more interested to visit the game parlour in a mall. So I approached a gaming company and thus started a gaming zone. My point is that if I am doing business, I have to keep my eyes open and observe around. Similarly, the makers of Panga and Chhapaak should come out and move with the masses. They should find out why masses didn't connect and what was missing in their films."
Chinmoy Sharma too upgraded his hall, though he had another reason for it as well. He tells, "Sometimes we don't get certain films as we are told that these movies are only for the multiplexes. We did two things to overcome this hurdle. We started to give facilities of a multiplex. We installed 3D, Dolby 7.1 and one of the best projection systems. We made seats comfortable. And instead or Anuradha cinema, we re-branded as Anuradha Cineplex! Secondly, we joined hands with PVR and made them our booking partner. So with PVR coming on board, they make sure I get all the films categorized as 'multiplex cinema'! And I pay them a monthly charge for their services."
He also installed recliners in his single screen property, "We have a lower floor, balcony and then the recliners. So we get different segments of audiences as the ticket price ranges from Rs. 100 to Rs. 350." He adds, "I feel all the single screen owners should think of upgrading themselves." Chinmoy reveals that post renovation, even multiplex films do well.  He says, "Whichever type of film is released, we are able to break even." However, this might be more so because the audience in Guwahati is more evolved and educated than that of rest of India.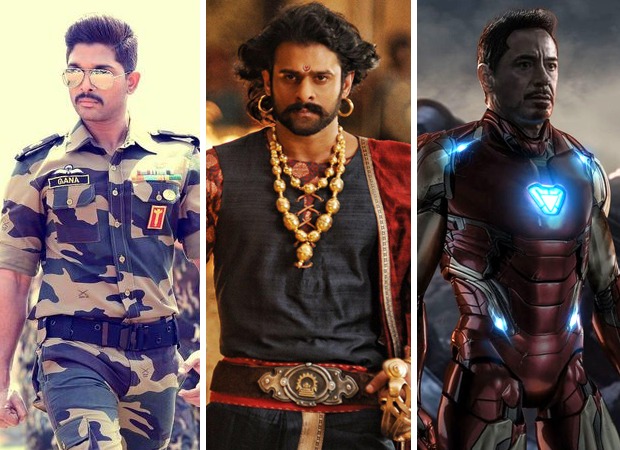 The owners also ensure that they remain approachable to their audiences. Suman Sinha reveals, "I still sit with audiences in the lowest class. I go and use the public toilet in my theatre. I don't have my own personal washroom. That is how I keep a check on the sanitation and housekeeping."
Ultimately, a renovated single-screen with world-class facilities can give you a feel that no multiplex can offer, guarantees exhibitors. Chinmoy Sharma tells, "The sound and the atmosphere that you get in a single screen, a multiplex cannot match that." Rashmikant Bhalodia too tells that his theatre now boasts of 62-feet screen and an 'awesome sound system'. The veteran exhibitor also was one of the first ones in India to embrace the 70mm system. Suman Sinha also believes that Dolby sound and 3D installation gives amazing results on his big screen.
Conclusion
Even if single screen exhibitors spruce up their single screen and turn it as luxurious as a multiplex, it won't be enough. They'll need relatable content to play. Sandeep Jain tells, "Every month, we want at least one mass oriented film. There's a reason why we wait for Sooryavanshi or for Salman Khan and other Akshay Kumar films. Har mahine ek badi film aayegi toh hamara mahina nikal jaayega." Suman Sinha explains, "We released Chhapaak in only 1 show. The distributors were very angry with me. They wanted me to screen 3 shows but I was adamant and said 'Nothing doing'. Same with Panga. Ultimately, what happened? They lost money, right? The intention however behind making Chhapaak was to make money. So why are these fools not able to understand they should come up with content that would be massy."
There's also a need for actors to not limit themselves to doing one film in a year or two. Ruban Mathivanan explains, "Except for Vijay, Ajith and Rajinikanth, everybody in South does 2 films a year. That is how it should be. Everybody in Bollywood should work in 2 films in a year. Maybe they can do one for the critics and one for the masses!"
Sandeep Jain adds, "Livelihoods of so many people are dependent on stars. If one single screen shuts, it means 20 people would be out of work. So we should make films the way South does, or even the way our filmmakers like Manmohan Desai and Prakash Mehra did. These films had everything in adequate doses. In today's times, writing is missing".
Gurmeet Singh cautions, "If big-budget and commercial films don't release often, we won't be able to take off. We'll in fact crash-land." Akshaye Rathi signs off as he says, "Creating art and doing films for your own satisfaction is very good. But ultimately, this is the audiences' medium. Customer is king and we need to treat them like that."
Also Read: EXPLOSIVE: Single screen exhibitors SLAM Bollywood; URGE them to make more 'pan India' commercial films – Part 1
BOLLYWOOD NEWS - LIVE UPDATES
Catch us for latest Bollywood News, New Bollywood Movies update, Box office collection, New Movies Release , Bollywood News Hindi, Entertainment News, Bollywood Live News Today & upcoming movies 2022 and stay updated with latest hindi movies only on Bollywood Hungama.