Since a couple of years and until the lockdown was enforced, the success rate of Bollywood films had improved significantly. But that alone doesn't give a complete picture. Most of these movies made money only in multiplexes, that too in a handful of urban centres. However, India is much more than these few cities. There are several hundreds of towns and villages where several single screen cinemas exist. These can be found in metropolitan cities as well. And in these theatres, majority of our 'hit' films prove to be a flop because the content just doesn't appeal to the audiences there. Hence, it's no surprise that while new multiplexes are being made in megacities like Mumbai and Delhi, single screens on the other hand are shutting shop.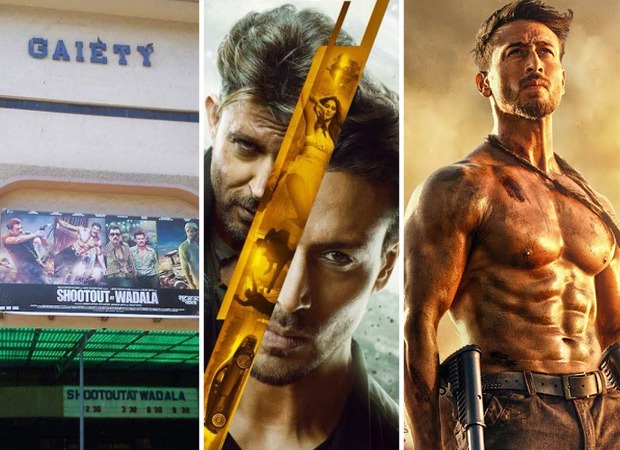 Several webinars of exhibitors have taken place off late wherein one factor has emerged clearly. The ones in the South are worried right now due to zero business but are more confident of bouncing back. The reason? They know that the South filmmakers regularly churn out massy, commercial fares. No wonder that the footfalls down South are always high and you'll never hear of a theatre shutting down in Tamil Nadu or Andhra Pradesh. Bollywood meanwhile comes up with a pan-India film once in a while. Take the month of February 2020 for instance. It saw the release of 5 significant films – Malang, Love Aaj Kal, BHOOT: Part One – The Haunted Ship, Shubh Mangal Zyada Saavdhan and Thappad. None of these movies were typical commercial entertainers, except Malang to an extent. Hence, one can imagine the plight of the single-screen theatre owners in 'B' and 'C' centres as they must have struggled to get viewers for these films in February.
To get an accurate idea of the demands and woes of the exhibitors, we at Bollywood Hungama decided to talk to them directly. We contacted exhibitors from all across the country – North, East, West, South, Central. And even North-East! They raised several points and one of them is common among them – make more pan-India films!
China abhi duur hai
Akshaye Rathi, director, Saroj Screens, says, "Very often, we hear Indian market being compared with that of China and that India has just 9500 screens. China meanwhile has 80,000 screens for a similar population and hence it is emphasized that our exhibition sector should also similarly grow. What we however need is the content that can play in those 80,000 screens the day we have them in India. Today, 100-150 single screens are shutting down in a year. One of the reasons of course is the financial feasibility. You need to compare with Southern states like Tamil Nadu and Andhra Pradesh where the single screens are still contributing a chunk to the revenue of movies. This is because their films appeal to the audiences that come to the single screens in a big way. That is something we are lacking as a Hindi film fraternity very, very largely. Barring one Rohit Shetty or Tiger Shroff or Salman Khan and a couple of Akshay Kumar films that come every year, there's hardly any content that really appeals to the audience that goes to the single screen cinemas."
Suman Sinha, owner of Regent cinema in Patna, minces no words when he says, "We exhibitors have no choice. Whatever the producers make, we are expected to screen. Take Chhapaak for example. It was wonderful but it was not a single screen movie. Can our audiences watch a 2-hour-film in which the lead's face is burnt? That too on the big screen of a single screen theatre? In fact, most of the movies these days are being made for the multiplexes. They are not like Sholay or Rakesh Roshan movies, catering to the masses. So in a year, around 7-10 films release, through which single screens survive. This is because the film industry is controlled by the youngsters who do not have any idea of the ground reality. They have grown up with the western culture while the real India is more leaned towards the 'Baghban culture'! When a film like Baghban releases, it does well across the country. Sadly, the old timers of the industry have stopped making movies. When it's a family or social movie and has good content and songs, then it does well throughout India. However, when you start thinking that you want to make a film for a 150-seater multiplex, then you are not catering to audiences pan-India."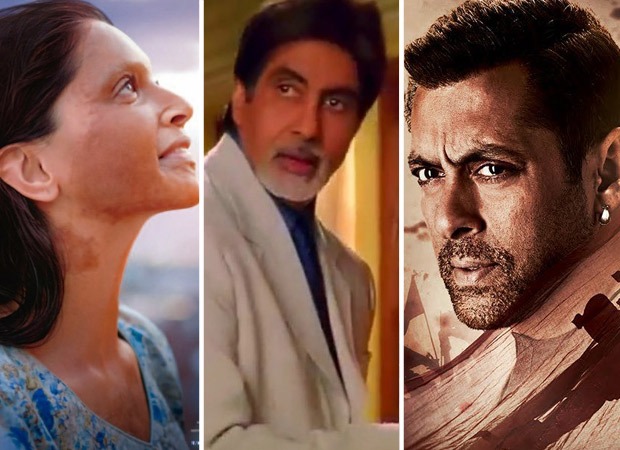 Ruban Mathivanan of GK Cinemas, Chennai also agrees, "Bollywood has to identify who is their target audience and they should make films targeted at them. The filmmakers there try to make films that cater to the Western type of films. But it fails to connect with the masses." Vinay Choksey, proprietor, AUM Exhibitors, Mumbai, states, "It's unfortunate that such films are not made in abundance. Filmmakers today want to make Ayushmann Khurrana and Rajkummar Rao kind of films. But these films have limitations." Rashmikant Bhalodia, owner of Galaxy cinema in Rajkot and Amber cinema in Ahmedabad, says, "South filmmakers and actors are interested in doing mass films. Our actors are trying to do something new. They don't want to be stuck in an image. South actors are happy catering to their base. Our actors, meanwhile, focus on impressing the critics and taking up a role which they feel is challenging."
Bollywood prefers critics over masses
So what is it that discourages our filmmakers from attempting massy films? And why are these niche films being made even more? Gurmeet Singh of Seble Cinema, Delhi points out, "Multiplex films are easy to make. We have limited our horizon. We are happy with just Rs. 100 crore collections. Hum usse upar jaana hi nahi chahte. Most filmmakers are happy investing Rs. 15 crore in a film and getting Rs. 50 crore out of it."
Akshaye Rathi believes that the fear of critics and trolling also prevents filmmakers from attempting an unabashed masala film. He tells, "I think a lot of our filmmakers and actors are influenced by wrong people in the wrong sense. The day we start taking audiences more seriously rather than an Anupama Chopra, we'll be fine. She may be a great connoisseur of cinema from across the world, but the behaviour and consumption pattern of audiences in Europe and America are very, very different from that of audiences in India. There's no way these critics from their ivory towers will be able to analyse films like Baaghi 3, War, Krrish, Singham etc. appropriately. In order to do that, you need to have the mindset of a common man. And I am not saying that films like Shubh Mangal Saavdhan or Andhadhun should not be made. They should be made and I love watching them. But these are not the films that help the entire ecosystem."
Karan Johar, recently on Rajeev Masand's audio show, admitted that he now fears trolling and criticism. "The reason why (unabashed) cinema doesn't exist anymore around us is because then there was no social media then. We were derivatives of the cinema of the 40s, 50s, 60s and 70s. We then had so much conviction of mainstream Indian cinema. The South cinema still has but we have lost that abandon. We are now cluttered with logic and today we intellectualize everything."
Ruban Mathivanan opines, "You can't satisfy both critics and masses. It either has to be the 'A' centre audiences and critics or the masses. It's completely upto the actor what kind of films he wants to work in, and then it's upto the audience whether they want to accept it or not. Even down South, we have so many actors who do films that impress the critics, and the same actors do mass films as well." Gurmeet Singh feels media is too ruthless and their reviews can prove detrimental. He thunders, "Discouragement to big films has been given by the media itself. Why should critics do this, especially when their bread and butter runs on our industry. Jis daali pe baithe hai, ussi ko kaat rahe hai!"
'Single-screen audiences are more loyal'
Talking more about the importance of big films, Akshaye Rathi explains why stars should focus on such films more. He says, "If you look at the OTT platform, whether it's Netflix or Amazon, it has content that appeals to multiplex audience or those who have access to and awareness about global content. I don't think that a typical Salman Khan or Tiger Shroff fan will be excited about watching a show like Silicon Valley or Money Heist on Netflix. So the audience that only has cinema as the primary source of entertainment when they step out of their house, our stars should focus on such audience rather than an audience which is disloyal to the theatrical medium. I really hope that our Hindi film fraternity can shift gears to treating cinema as a mode of entertainment for the mass. The day we do that, I see no reason why cinema won't be able to thrive as a primary entertainment form all over again."
Gurmeet Singh states, "The only way to get audiences to cinema is through a big star-cast film. Salman Khan, for instance, pulls in crowd. Race 3 uski kharab picture thi lekin fir bhi, shows uske full huve. Same with his film Bharat."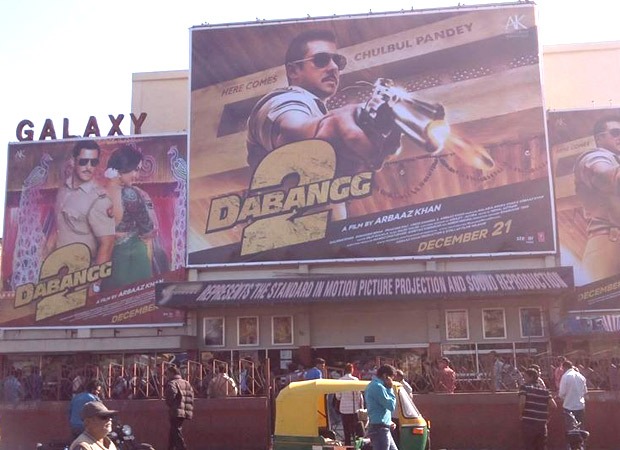 'We need 2 multiplex films out of 10 and not vice-versa'
Exhibitors however also make it clear that they are not entirely against multiplex cinema. They are against the vast number of them in a year vis-à-vis masala flicks. Akshaye Rathi clears the air, "I don't think a film like Shubh Mangal Zyada Saavdhan has done anything beyond top 15 or 20 cities. Such films should be made but the ratio should be 2 out of 10 films in the market. Sadly, it's vice versa in Bollywood! And talking of high-concept films, the Southern industries are making far better such films than us. For every 10 mass entertainers, there are 2 or 3 high concept films. Here, it's the other way around. For every 10 attempted high-concept films, out of which 1 or 2 works, there's one mass entertainer. So with cinema as a medium, we need to be more a lot more inclusive. We need to build better intrinsic value for our content. And more importantly, we need to think of an audience that lives beyond Bandra West and Juhu! We need to focus on audience that lives in Bhatinda, Bhilai, Dhanbad, Rourkela, Shajahanpur etc."
Universal film – a win-win for all
A universal film that can appeal to both single-screen and multiplex audience can be actually a win-win situation for everyone in the chain. Suman Sinha reveals, "Zindagi Na Milegi Dobara was only meant for the multiplexes. A major chunk of business comes from the urban audiences. On the other hand, films like Bajrangi Bhaijaan succeed in single screens but do not fail in multiplexes either. It did well everywhere. And if a film does well only in plexes, the single screen owners won't lose. It's the producers who'll loose"
Akshaye Rathi adds, "If you look at the 70s Angry Young Man era of Mr Amitabh Bachchan, those were the films that appealed to the common man. If you make a Dabangg or Singham or War, it's not like it doesn't go the multiplexes or urban audiences. It does! Look at the business these films have done. It did well in the swankiest of multiplexes in the biggest of cities and even in the overseas markets. But filmmakers feel that 'business toh multiplexes se hi aata hai' so we might as well make films for them. It's silly to think so. You look at a Rohit Shetty or Salman Khan films, or Baahubali for the matter. Single screens as well as multiplexes perform so well for these movies. We need to put petrol in a car to move. You won't put aviation fuel in it, right? It's as simple as that. You can make the best of multiplex in a town like Sultanpur and you can play Ship Of Theseus there. It still won't get audiences! On the other hand, if you put a tent with a projector and play Baahubali or War or Golmaal or Ala Vaikunthapurramloo in any town in India, big or small, it will run."
The cynics will of course point out that even the biggest of masala films have flopped. However, exhibitors argue that even when they do, most of the times, they are able to bring in cheer for them. Akshaye Rathi retorts, "Mara hua haathi bhi sawaa laakh ka hota hai! A film like Bang Bang may have lost money in the distribution chain. But do you realize it still made Rs. 70 crore for the exhibition sector? It takes 10 films like Ship Of Theseus to be able to reach that figure. So even if films like Bang Bang and Dabangg 3 underperform, it still makes a lot of money. In other words, it helps to earn the livelihood of lakhs of workers who work in the organized and disorganized film exhibition sector."
Sandeep Jain, an exhibitor from Indore and Bhopal tells, "Shubh Mangal Zyada Saavdhan proved to be a disaster in single screens. And Marjaavaan, on the other hand, was also not a big hit but it had an upper hand as it was a massy film. Toh uska dhanda better hua hai. Most of the filmmakers today write scripts in five-star hotels. They don't even know what the masses want in films."
BOLLYWOOD NEWS
Catch us for latest Bollywood News, New Bollywood Movies update, Box office collection, New Movies Release , Bollywood News Hindi, Entertainment News, Bollywood News Today & upcoming movies 2020 and stay updated with latest hindi movies only on Bollywood Hungama.