Rajiv Rai recently was in the news after it came to light that he's starting his next film after nearly 18 years. Moreover, he also attended the special screening of his film Gupt (1997), held to celebrate its 25th anniversary. Bollywood Hungama exclusively spoke to Rajiv Rai on this special occasion and spoke about many aspects and his other films like Yudh (1985), Tridev (1989), Vishwatma (1992) and Mohra (1994).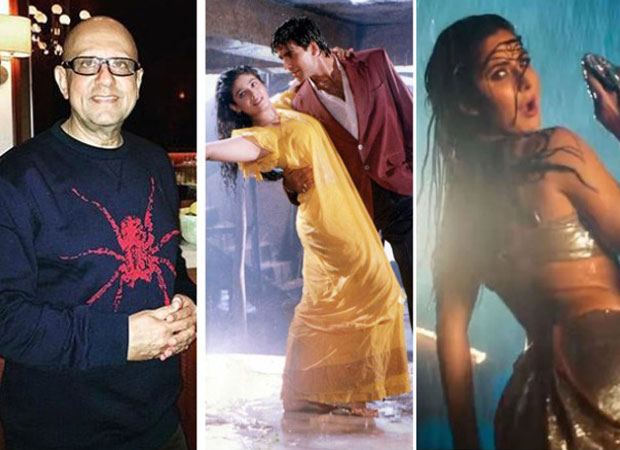 EXPLOSIVE: Rajiv Rai SLAMS the trend of recreations of his songs; says "In the future, I'll take the LEGAL route in case anybody crosses the boundary when it comes to my music"
A conversation about Mohra is incomplete without mentioning its super-hit music, composed by Viju Shah, a regular in all his films. Songs like 'Tu Cheez Badi Hai Mast Mast' and 'Tip Tip Barsa Paani' are popular even today and both were recreated in Machine (2017) and Sooryavanshi (2021), respectively. Is Rajiv Rai happy with these recreated versions? There were reports that he had gone for a legal injunction to stop the makers from recreating his iconic songs.
He explained, "In the future, I'll take the legal route in case anybody crosses the boundary when it comes to my music. I do not like people putting my songs in other films. When a music company has the rights to a song, they are welcome to sell it. If they remix it, I don't say anything. The problem is when you take a piece from say Mohra and put it in another film and then claim that it's yours. If that happens, I'd like to go to court, whether I am right or wrong or whether I have a contract or not."
He also stated, "I beg producers and directors not to do that because it's not a healthy trend. Make your own song. Don't take my song and mix it. It's not something I'd do. And talk to the person if you really want to do it. Don't just argue that the music company has the rights. They don't have the rights to put my song in a film, no matter what the contract says. They are tampering with my performing rights and my copyright. The song is like my son. You can't own my son, no matter what. That's my DNA; it is something which I created."
Rajiv Rai also made it clear that he's not against fans making remixes on the internet or DJ mixing songs in nightclubs. He said, "If somebody mixes it for a discotheque or a nightclub, it's fine. That makes your song popular. I am not going to go around screaming and stopping every remix as that shows my song is working. And many remixes have been done with good intentions. They don't care about legality. They are artists."
Rajiv Rai then made a startling confession, "I have made very little money on my songs. I have hardly paid Viju Shah anything. We are both victims of crime. When you have a caller tune of my song, do you think I get anything out of it? I don't. Hence, now, when I make music, I don't sell anymore. I won't sell it, whether it leads me to beg on the streets of Mumbai. I don't care because you hardly make anything out of your music while everybody else makes money out of it."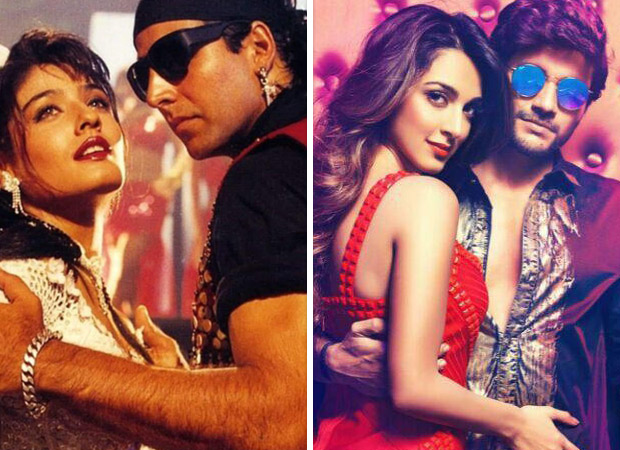 Rajiv then clarified, "The music companies paid me the price at that time. I am not denying it. I am not accusing any music company of not paying on time the money which my father and I asked for. But it's all tampered with. And it goes on as if it's their birthright to own something that they never created. There's something called 'performance rights' in the world. One should look into it. There's a copyright of the producer who puts money to make that song, who spends one year to get the music right and to picturize it rightly."
He added, "So yeah, I did make money but not the kind I should have. I always feel saddened that I could never even pay Viju as well as he deserved to be paid. However, he doesn't care. He loves me. He is not going to utter my word."
Rajiv Rai opened up that many filmmakers are not happy with the recreation trend, "There are hundreds of producers that can't say anything when their songs are being tempered with. I am not pointing a finger at any individual. I am not taking any names. When you accuse a person, you're not sure if he's behind the mess. Maybe somebody else has done it. So, who knows?"
Critics often accuse filmmakers of the past eras of plagiarism. To which Rajiv explained, "You can't pretend to be innocent about (recreating songs). Whatever I might have done, or people might have done in the 60s, 70s, 80s or 90s, they were ignorant or even innocent. They didn't know they were doing something wrong. But today, the people know they are doing something wrong."
Also Read: EXCLUSIVE: "Raveena Tandon was apprehensive about signing Mohra as there was a peck in the 'Tip Tip Barsa Paani' song. She said that her father won't appreciate it. To which Rajiv Rai said, 'Don't show the film to your dad'!" – Shabbir Boxwala
BOLLYWOOD NEWS - LIVE UPDATES
Catch us for latest Bollywood News, New Bollywood Movies update, Box office collection, New Movies Release , Bollywood News Hindi, Entertainment News, Bollywood Live News Today & Upcoming Movies 2023 and stay updated with latest hindi movies only on Bollywood Hungama.