India is already going through the crisis of coronavirus outbreak with immense spike in Covid-19 cases. After the Bihar floods, several parts of Assam have been hit by ongoing floods during to heavy rainfall. As per reports, over 48 lakh people across 30 districts have been impacted. Around 30 relief camps have been set up in order to provide aid amid this massive crisis.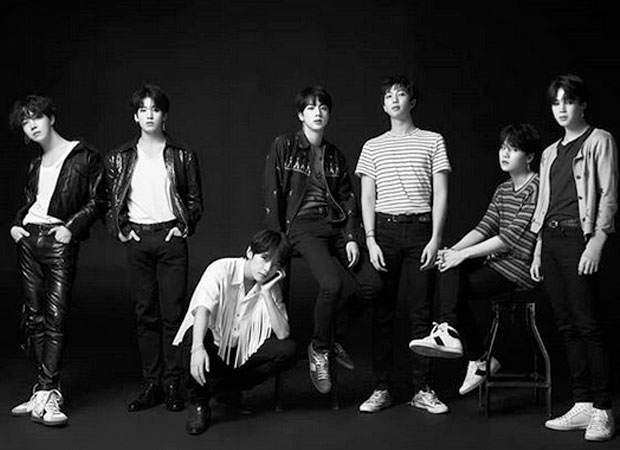 EXCLUSIVE: Here's how BTS ARMY raised Rs.5.8 lakhs within 24 hours for Assam Floods
In these trying times, BTS ARMY, fandom name for South Korean band BTS, have stepped up to raise funds. BTS' fanbase, BTS ARMY HELPS INDIA, raised over Rs. 5 lakhs within 24 hours. The campaign was the brainchild of Juhi Karekatte and Aakanksha Dutta and key members included Khachuk Debbarma, Divyanshi Tripathi, Athulya Nair, and Trisha Bhattacharya. A team of 30 members kickstarted the initiative. The donation link was closed at Rs. 5.8 lakhs on July 17.
Through this campaign, ARMY plans to provide shelter, clothes, and food including "Rice, dal, flour, mustard oil, soyabean, biscuits". The other part includes providing in sanitary napkins, masks, sanitizers.
Supporting the regional fanbases, big fanbases from India, and even abroad came together to highlight the crisis and spread awareness on their respective social media platforms on how people can donate by providing links.
This campaign kicked off after a fan tweeted about the devastating crisis in Assam. The tweet went viral that brought immense attention to the current situation of the state.
WHAT IS HAPPENING IN ASSAM & why isn't it getting the attention it deserves:

An informative (short) thread and how you can help.

— idk anymore⁷⟭⟬ (@MOONcheekies) July 16, 2020
Bollywood Hungama spoke the fanbase on Friday, July 17 after they crossed the mark of Rs. 5 lakhs. "It all started on July 15th when a few individual accounts of Indian Army, fans of BTS, were really heartbroken over the devastating news of how badly Assam was affected by floods," they said. "A native ARMY was contacted by one of the members who then suggested doing a collaboration with People For People, a fundraising organization. There was back and forth communication and sharing of ideas over only a few hours and this plan was then come up within the night of 15th July. We initially didn't expect many donations and kept a humble target of ₹30k when we started the donation drive at 1:30 pm on 16th July. We contacted ARMYs, big and small accounts, who promoted wholeheartedly."
To donate And more detailed articles on what's going on, please take your time to read and help in anyway you can,
The people from assam and concerned indians will always be thankful for your time ????https://t.co/R7oJ7Algx2

— idk anymore⁷⟭⟬ (@MOONcheekies) July 16, 2020
"Soon after posting, the donation drive was rapidly gaining traction which surprised us all, with the amount raised rising exponentially. We were thrilled and shocked even but we kept our feet to the ground and kept increasing our targets little by little," they continued.
While their goal was to just reach Rs. 30,000, within six hours, it crossed a huge mark. "Within 6 hours we had raised ₹2 lakhs already due to widespread support from the fandom of BTS, which is always excited about helping people and also the general public of India," said the fanbase. "We made an e-card detailing all information about Assam Floods, posters with pictures and also created hashtags to trend to get the attention of both Indians and Non-Indians. By midnight, we had raised ₹3 lakhs already with the help from both ARMYs and the general public, and it hadn't even been 12 hours yet."
Speaking further about how it reached masses who began to help in the campaign, the fanbase said, "Several hashtags created by us trended on Twitter, gaining support from the general public as it went viral on local twitter, resulting in the donation of generous amounts by the general public. We shared donation links wherever we could: Facebook, Instagram, Whatsapp etc. and a lot of ARMYs contacted their friends and families too."
"With immense help from the fandom and the kind ARMYs, who have always been as charitable as their favourite Korean group, BTS, we raised ₹5.8 Lakhs in 24 hours, an amount a lot higher than the initial target," said the fanbase who were overwhelmed by the response from not just fans but the locals too.
We have crossed our 5 lakh mark the links have closed! We're working on making a new one so stay tuned if y'all want to donate but haven't yet!#prayforassam#assamfloods#ProtectAssam#AssamFloods#AssamNeedsUs#AssamFloods #AssamDeservesBetter pic.twitter.com/GltC9ZGXK7

— idk anymore⁷⟭⟬ (@MOONcheekies) July 17, 2020
Thanking the BTS ARMY for genuine support and the general public for amplifying the links in order to spread to word, they further said, "We honestly would not have been able to raise this much without the help from ARMYs and the general public. We are very grateful and look forward to carrying out more projects for India from our newfound fanbase, BTSARMYhelpsIndia which we created seeing the response. It is the need of the hour for the current generation to stand up for issues in the country and help India be a beautiful country that is, of course, by following the values BTS has taught us. It's incredible how we all fell in love with BTS's music and lyrics, which talks about self-love and tackles mental health and issues of youth. Thank you to BTS and the ARMY. Thank you to the population of India. We purple you."
Hello! We have closed the donation link for Assam Flood Relief as the amount have exceeded the limit. The donations were closed at Rs. 5.8 Lakh. Thankyou so much for helping ????

— BTSARMY HELPS INDIA (@btshelpsindia) July 17, 2020
This isn't the first time BTS ARMY in India has stepped up for an important cause. (More on it soon).
The South Korean group BTS, easily the most popular band in the world, is known for their philanthropic work some of which is highlighted in media. Their fandom, ARMY, is arguably the biggest fanbase in the world. Not only they are known for breaking records, with their organized efforts, but they also plan several campaigns to help people impacted during the trying times.
BTS made a massive donation of $1million to Black Lives Matter with their parent company Big Hit Entertainment, back in June. Their fans decided to Match A Million after the group's donation and raised another million within 24 hours.
BOLLYWOOD NEWS - LIVE UPDATES
Catch us for latest Bollywood News, New Bollywood Movies update, Box office collection, New Movies Release , Bollywood News Hindi, Entertainment News, Bollywood Live News Today & Upcoming Movies 2023 and stay updated with latest hindi movies only on Bollywood Hungama.