When this writer excitedly saw the first day first show of Rang De Basanti on this very day in 2006, the character of Laxman Pandey, played by Atul Kulkarni, seemed like a rarity. Of course, we knew such people existed but the idea was that you'll very seldom meet a Laxman in your real life or that you might never come across such a personality ever. 15 years later, as these fringe elements have entered into the mainstream, Laxman Pandey's character seems even more relatable than before. In short, director Rakeysh Omprakash Mehra and writers Kamlesh Pandey, Prasoon Joshi and Rensil D'Silva came up with a product that was way ahead of its time.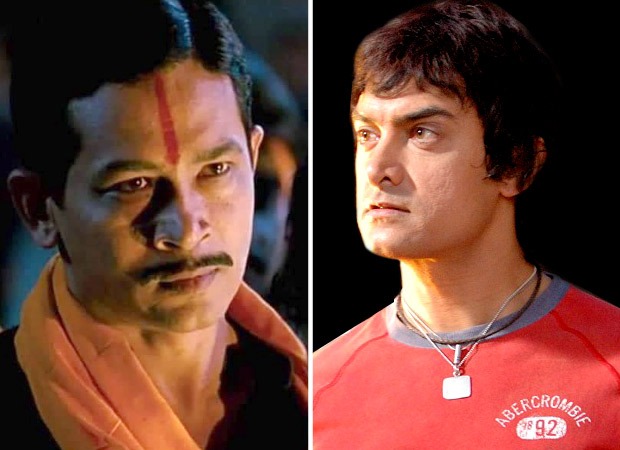 Yet, even when it released, it shook and awed the audience, especially with the developments in the last 45 minutes. The film focuses on a group of Delhi University students whose lives change when they decide to act in a documentary film on our freedom fighters. And when one of their own dies due to government apathy, they take matters into their own hands. They perish, but not before awakening the youth of the country like never before.
The extremely positive word of mouth also translated into healthy box office numbers. Its opening (Rs. 3.12 crore) was the 9th highest of the year and its weekend was the 11th highest. But thanks to its top-notch content, it managed to earn a huge Rs. 53.08 crore. It thus became the fourth highest grosser of 2006 after Krrish, Lage Raho Munna Bhai and Dhoom 2. It even earned around Rs. 1.20 crore more than Aamir's other release of 2006, Fanaa, which was more commercial than Rang De Basanti.
Apart from the writing, direction and music, the performances added a lot to the film's overall impact. Each and every actor gave his or her best but Atul Kulkarni stood out for essaying a novel role for that time. Also, Laxman was the aloof one – he hung out with DJ (Aamir Khan) and his pals and yet, maintained a distance as he initially didn't relate to them at all. It thus made him very memorable.
As the film completes 15 years today, Bollywood Hungama exclusively spoke to the talented actor Atul Kulkarni about the film, his role and a lot more.
Were you aware that Rang De Basanti is completing 15 years? How do you look back at this film?
No I didn't remember that the film's 15th anniversary is around the corner. And I am not surprised at all that is still alive in the minds and hearts of the audiences. It is a cult film; one of the classics!
Director Rakeysh Omprakash Mehra had said that the casting process of the film was difficult. To quote him, "We went to every actor from A to Z and all of them rejected it"! Do you remember the time when you had signed the film?
I was one of the first or perhaps, the first actors to come on board. And yeah, then it took time to get other actors. Also, casting kaafi badi thi. But we managed ultimately. Aamir Khan bagged the part later. When Kunal Kapoor had auditioned for the role, I had gone to see it and then also acted out some scenes with him.
Since you were among the first ones to get signed, were you given a choice of characters to choose from?
No. I was signed for the role of Laxman Pandey specifically.
There's also a parallel track in the film about freedom fighters. You were seen in the role of Ramprasad Bismil. How did you prep for that part?
I remember we were given a CD of the respective freedom fighters that we were essaying in the pre-independence era track. It consisted of the background, photographs and biographies of those greats. Rakeysh ji's team had already done a lot of research and that made our job easier.
And how did you prep for the character of Laxman Pandey?
I think it was a character that you can see around you. There is a section of youth who are misguided by the politicians. I think Laxman Pandey is the fortunate one as he gets a chance to become friends with DJ and his gang while working on the documentary. So it's all about knowledge. Whenever I see young people being guided to the wrong direction, I always maintain that the remedy to it is that they should be taught 'truthful history'. And once they know what the truth is, then any misguided youth is sure to get back to his/her senses. That exactly what happens to Laxman Pandey. Also, he had never roamed with people like DJ, Sukhi (Sharman Joshi), Aslam (Kunal Kapoor), etc. The interactions he had with them also served as a catalyst in changing his thought process.
Then, a person like Laxman Pandey seemed a rarity but that's not the case anymore. In that regard, do you feel that our society has regressed in these 15 years?
No, I don't think so. This is how a section of the population has always been. I don't think there have been a lot of changes in the society. Maybe, we are focusing more on such people now!
How was it working with director Rakeysh Omprakash Mehra, especially since this was such a complicated film to pull off?
Well, making a complicated thing easy is his forte. This happened even during the narration. He has a vision and idea and yet, gives free hand to the actors to interpret it as per their understanding. He'll stop them only if they are going away from what he has envisioned. Otherwise, within a certain limits, he lets the actors to go free.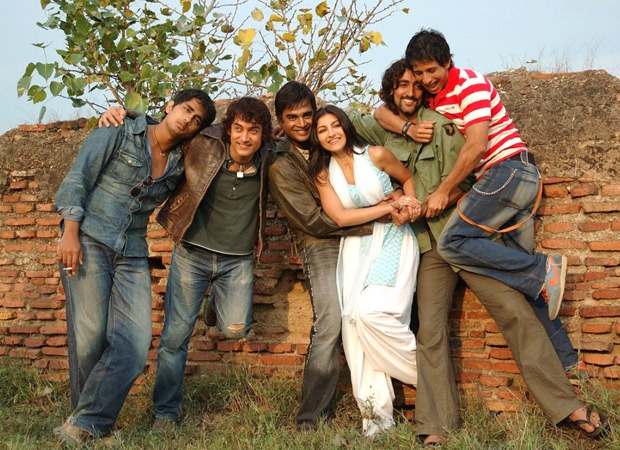 And how was it to work with a superstar like Aamir Khan?
I believe that if the chemistry between actors comes across well on the screen, the credit goes to the star of the film. So even in case of Rang De Basanti, Aamir deserves the credit. It is a story of these 6-7 youngsters and Rang De Basanti remained so and stuck to its narrative because of Aamir. The way he was on the set, it never came across that we were working with a superstar. Apart from Rakeysh ji of course, the credit for the chemistry of characters and the final texture of the film goes to Aamir.
The music of the film, by A R Rahman, is also remembered even today. Which is your favourite song from the film?
That would be 'Khoon Chala'. Not just me, everyone in the film considers it as their most favourite song.
Despite being a novel film, Rang De Basanti was a huge hit at the box office. Rakeysh Omprakash Mehra had said in an interview that there was no hope from its box office performance…
It's not that we didn't have any hope of it becoming a hit. We just were aware that it's a very different film and much ahead of its time, in comparison to the kind of the films that usually released then. So of course, we knew that we have made a great film. But you only realize the true worth of a film when audiences go and watch the film. With Rang De Basanti, more than the numbers, it is the emotion of the audience which has got connected with the film is what is carrying the film even today.
What kind of reactions did you get for the film? Is there any particular review or feedback from the audience that you remember?
I don't recall any single such instance. But the overall experience of doing the film was overwhelming. There are very few films which are taken over by the audience. It's the audiences that own them and not its makers.
The perception is that nowadays, a film like Rang De Basanti would be difficult to be made because of the rise of social media and the intense trolling that ensues everytime someone says something that challenges the government of the day. Do you feel times have changed?
See, times always change. Time is something that flows and change is constant. Even 2 years from now, we'll say that the times have changed.
Yes, but what I meant is, Rang De Basanti showed a defence minister being assassinated and the controversy over MiG-21 fighter planes. It led to some problems even then but ultimately, it got solved peacefully. Many feel that in today's times, it would have led to a major drama, both pre and after release…
But then, films are made to according to the times we live in and the current trends. So accordingly, you have to design your narrative. Filmmakers toh apni hi kahaniyaan kehte hai. Kis tareeke se kehte hai, shayad woh badalta hoga. Suppose if Rang De Basanti was made 30 years ago and not 15 years ago, toh obviously woh film alag banti. Par kahaniyaan toh hum wahin kahenge jo hum kehna chahte hai.
You mentioned your favourite song from the film is 'Khoon Chala'. And which is your favourite scene?
The scene where Laxman meets Aslam in his house and says 'Sorry' to him is surely one of my favourite scenes in the film.
BOLLYWOOD NEWS
Catch us for latest Bollywood News, New Bollywood Movies update, Box office collection, New Movies Release , Bollywood News Hindi, Entertainment News, Bollywood News Today & upcoming movies 2020 and stay updated with latest hindi movies only on Bollywood Hungama.