The name Sumit Arora might not ring a bell in the minds of most viewers. Hence, it'll be a surprise to know that he has been a part of the writing team of some of the most memorable films and shows of recent times like Stree (2018), The Family Man Season 1 (2019), '83 (2021) and the recently released show, Dahaad (2023). Many of the memes that you have shared from these titles were from the dialogues written by him. And he has also penned the dialogues of the much awaited film, Jawan, starring superstar Shah Rukh Khan. That's not all. He has also directed the adorable show, Little Things.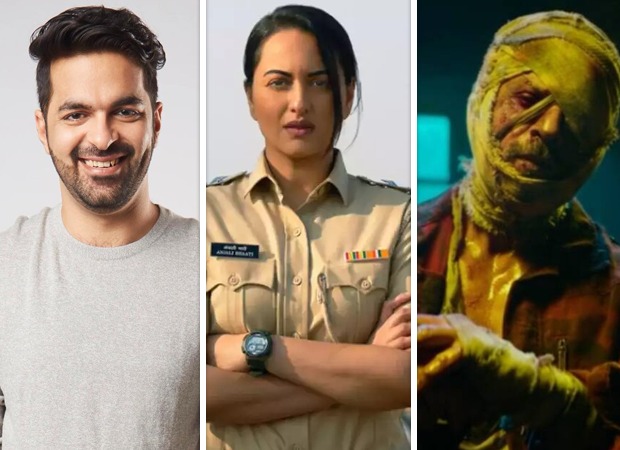 EXCLUSIVE: Dialogue writer Sumit Arora talks about positive feedback for Dahaad and working on Jawan: "I had heard that collaborating with Shah Rukh Khan is an amazing experience. And it was indeed a BLISSFUL feeling"
With such an incredible body of work, we couldn't help but reach out to him for an interaction. Sumit Arora graciously agreed and in an exclusive interview with Bollywood Hungama, he opened up about the response to Dahaad, his journey, his memorable films and shows and a lot more.
What feedback have you got for Dahaad?
The feedback has been positive. We always knew we had a great show on our hands. We also had a fab team. Reema Kagti and Zoya Akhtar both are great makers. I always wanted to work with them. For a dialogue writer, this is not a typical show where you have to write punches. The scenes were very tense and I had to work within those boundaries. Yet, I had to add the punches within those boundaries.
Could you tell us about your process while working on Dahaad?
Growing up, my best friend's father was a police officer. I used to hang out at their house in the police quarters. After school, I used to go there directly. My mom used to complain about it since she would expect me to come home first! My point is, when Dahaad was offered to me, I knew this is a police procedural show. So the idea was to create a unique style and dialogue in this setup. Since I had seen cops from close quarters, I had noticed that policemen have a very sarcastic way of talking. This happens with cops in every city and state. They never talk straight. They always talk tedha! I guess they get trained to look at everything with suspicion. This is more prevalent in Sonakshi Sinha's character. She talks with a certain sarcasm.
One of the funniest dialogues in the show is when she asks the cop, 'Bus mein brake hai?'…
(Smiles) Exactly! So such instances made writing dialogues for Dahaad a unique experience for me. And of course, there was also a social commentary running in the show.
The scene where Devilal Singh (Gulshan Devaiah) gives a sex education talk to his young son is an impactful scene and also it's great how you have chosen the right kind of words. Could you tell us about this scene?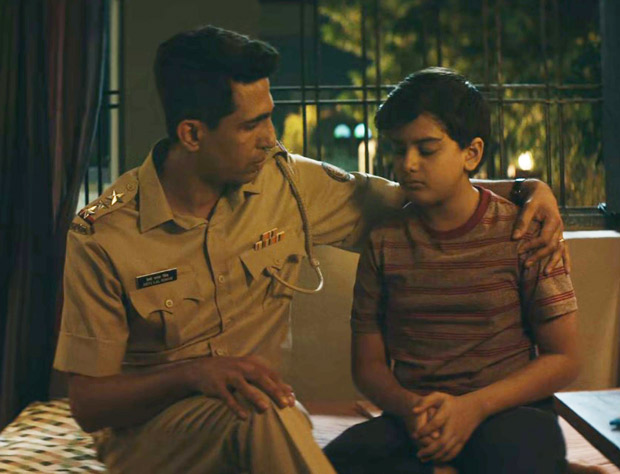 The idea of the scene existed in the screenplay. That scene was beautifully written and I had to make it real and impactful. I had to ensure that it should not seem that an American father is speaking. While writing, I assumed how my father would have spoken to me on this topic. The father in the show could not even censor himself in such a situation as he's trying to stress that it's not a scandalous thing to talk about. Yet, he's talking to a kid and therefore, he needs to speak to him like one would speak to a kid.
Was there any character in Dahaad whose dialogues were most difficult to write?
That would be Sohum Shah's character. He doesn't want a kid. He has seen such horrors in the world that his soul has been scarred. It's a very interesting, layered character and has a proper graph and arc. So the conversations he's having with his wife about not wanting to have a kid were tricky to write. This is because, on one hand, you see what's going on inside him. You see the pain and agony but at the same time, you also see him as a roadblock for other characters. But when the layers start to peel off, you suddenly start seeing him in a different light. So yes, that dialogue was tricky. Also, the wife's reply is funny and the whole scene overall was a challenge.
Moreover, Reema was very clear about one thing that Dahaad should not be a dialogue-heavy show. At the same time, when the dialogues are there, they have to be on-point and impactful. I can't go all out. Instead of writing five lines, I had to get the point across in a couple of lines or maybe just 1 line. Even with Sohum's character, I had to be very precise in bringing forth his dilemma.
Please tell us about your journey and how did you become a part of the film industry.
I am originally from Meerut. I have been writing for newspapers since the age of 15. I used to pen satire columns. That's something I have had in me for a long time. Hence, whatever I write, a hint of humour or sarcasm is always there, regardless of genre. I like to infuse humour wherever possible, without diluting the core of the script. By the time I was 18, my articles were already published in all the leading Hindi newspapers of the country. Also, my articles used to appear on the Editorial pages, which was a big thing. I was even offered a job in the newspaper.
This was also a time when I got drawn towards films. Lagaan (2001) had released then. It was a one-of-its-kind film then. K P Saxena had written its dialogues and I really enjoyed its flavour. It made me realize that you can do a different kind of thing also in Hindi films. It made me hopeful that someone like me also had a chance.
I came to Mumbai in 2006. Initially, I did television like Chhoona Hai Aasmaan, Dil Mill Gaye etc while I was constantly looking for films. Then I got Stree (2018).
How did you bag Stree?
I knew the director, Amar Kaushik. We both were friends. This was a time when I had directed a short film, White Shirt. I had decided that I'll direct my own film. But then Stree happened and things changed for me.
Did things get easier for you after Stree?
A lot of love came my way for Stree. Its dialogues became a talking point. Raj and DK were the producers and writers of Stree. While we were writing Stree, I remember sitting in a café with them. This is when Raj mentioned that they are doing this cool show called The Family Man. He asked me if I'll be up for it. I was coming from television and was trying to work on films. The web was completely new at that time. Amazon Prime Video had not even come with one show. However, since I enjoyed working with them on Stree, I was game. We started working on it much before Stree was released. The Family Man was being shot when Stree was out in cinemas.
The Family Man's dialogues were a rage and are used as memes even today. The 'mangalsutra' scene especially is epic. Did you come up with that dialogue?
Yes! The mangalsutra dialogue indeed became quite popular. It absolutely feels great to see (memes of my dialogues). For the mangalsutra scene, the idea was that Shrikant Tiwari (Manoj Bajpayee) desperately needs a lift. He stops a woman who's on her scooter. Now what can he say to win her trust? That's when I hit upon this idea. After he catches the guy, I decided to drag it further. The woman too scolds him and demands, 'Nikaal mangalsutra'. Shrikant however tells her to move on.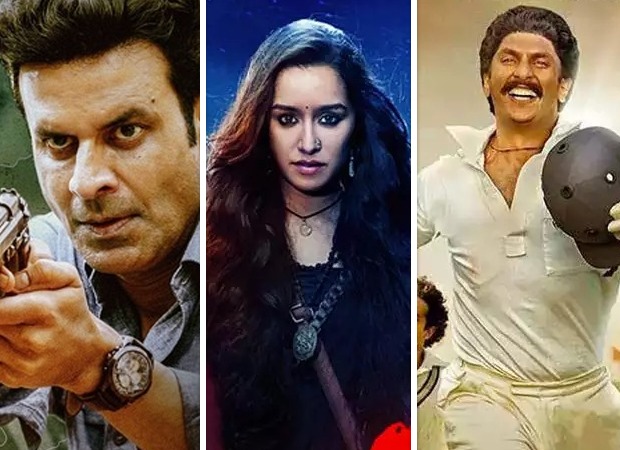 How did you bag '83?
Kabir Khan had come to watch Stree at the premiere. He loved the film's dialogues. He wanted to know who wrote the lines. We met and we chatted for a long time. He assured me that we both will work together. That's how I got '83. It was a great film to be a part of it.
Was it difficult to work on a dialogue of a sports-based film?
Firstly, let me tell you that I could have only dreamt to be a part of a film like '83. It's such a great, legendary story. I love cricket. I wanted to be a cricketer, like half the people in this country! And this film came to me and it was surreal. It was a big challenge because it had so many characters. The cricket part was not difficult due to my love for the sport. But to get the dialogues of the 11 characters, and also that of Man Singh (Pankaj Tripathi) was not easy. I went through the interviews of the cricketers to know how they were in reality. They were all so different from each other, including the way they spoke. Unki zubaan pakadna aasaan kaam nahin tha. Isliye, woh mazedaar tha. Moreover, it was also fun as I admire them a lot.
Your cover picture on your Twitter handle is that of Jawan. How did you become a part of this highly awaited film?
I met the director Atlee through a common friend 4 years back. He had seen my show, Little Things. He told me that he loved it. I had not expected it since he's such a mass filmmaker while ours is a sweet, little show. Though we came from two different sensibilities, we bonded with each other really well. I realized I can learn a lot from him. I had worked on different films but not on the one that Atlee is known to make. So, I thought it'll be interesting how mass films are made and I can learn that by working with him.
We kept in touch though later on, we were out of touch. He called me once the screenplay was ready and asked me if I can help with the dialogues. This was the time I was working with Kabir on the Kartik Aaryan film. It was a great opportunity and I was so glad to be a part of such a big film with a great director and superstar like Shah Rukh Khan.
How was it to work with Shah Rukh Khan?
He's such a great human being. It's unbelievable how good he is as a person. I had heard this even before working with him that collaborating with him is an amazing experience. And it was indeed a blissful feeling. Working with him is a once-in-a-lifetime opportunity not just because he's such a big superstar but also because he's such a great human being. I have not met a person like him.
You also wrote Dostana 2. It was one of the highly awaited films at one point…
Yes. I wrote the whole script. It was a very fun idea and I hope it gets revived at some point.
Besides Jawan, which are your other projects?
I am working on Kabir Khan's next, starring Kartik Aaryan. I have written its story, screenplay and dialogues. I have written dialogues of Raj-DK's Guns & Gulaabs. It'll be out anytime soon on Netflix. Then I worked on dialogues of Citadel, also backed by Raj & DK, and starring Varun Dhawan and Samantha Ruth Prabhu.
You have directed Little Things. Do you plan to venture into direction as well?
I always wanted to be a writer-director. I do enjoy writing a lot for other filmmakers as I got to learn so much from them be it Kabir Khan, Atlee, Raj & DK, Amar Kaushik etc. They all have something unique that I could pick from. This is also the reason why my directorial plans have been pushed. I directed my short film, White Shirt, in 2016. I directed a few ads followed by Little Things. The path was clear that I'll be directing a few more series and then films. I did get a lot of offers after Little Things came in and continue to get. I was waiting for a script that really excites me. And I wanted it to be my own idea as I am a writer myself. Right now, I am writing and developing a series that I want to direct. In 2-3 months, I'll also be ready with my film script. Let's see which one goes on the floors first.
How does your family feel about your achievements? Who all are there in your family?
They are very proud. In my family, there's my mother, my younger sister and my younger brother. My father is no more. Thankfully, he saw the release of Stree. He was in Gurgaon where he went to a theatre and saw the film. He had called me and said, 'Sab log bahut has rahe the. Sabko bahut maza aaya. Bahut fakr hai tumhare upar'. It was a special moment for me.
The Writers Guild of America (WGA) has gone on a strike and it has put the focus on the conditions of the writers in India as well. Your thoughts?
We still have a long way to go. The fights there are very advanced. Woh toh ameeron ki ladaai hai. Here, we are fighting for basic stuff. Our association (Screenwriters Association) has stood up in support of that strike. The demands of WGA are legit. There's nothing without a script. It's clear in today's times that the biggest of films won't work without good content. Here, we are fighting for basic stuff that WGA got years back. Like our association is still trying to lock the model contract which gives you a minimum price for your script. Also, how a writer should be credited.
Dialogue writing is a very unique thing to India. It has to be taken into consideration. You can't compare it with Hollywood (where there are no separate dialogue writers). Also, we have had writers like Gulzar saab, Kader Khan etc who were great dialogue writers. Once we are through it, then we can indulge in the fight that WGA is talking about. The royalty fight is something that's not even considered. You get paid once and that's it. I have a body of work. I can still demand a price. But for a newcomer, he should get a minimum, dignified price. He should also be properly credited, without begging for it. Nevertheless, WGA's fight has given us a boost to fight for our rights with all our might.
Also Read: Taran Adarsh gives insights on Shah Rukh Khan starrer Jawan release date shift; explains importance of local films and breathing space, watch
BOLLYWOOD NEWS - LIVE UPDATES
Catch us for latest Bollywood News, New Bollywood Movies update, Box office collection, New Movies Release , Bollywood News Hindi, Entertainment News, Bollywood Live News Today & Upcoming Movies 2023 and stay updated with latest hindi movies only on Bollywood Hungama.