In comic capers, very rarely do female characters drive the comic part of the film, especially when the male characters have a stronger, funny side. Aarti Chabria, however, proved to be an exception. In Awara Paagal Deewana (2002), she brought the house down as she played a New York resident, who's crazily in love with an Indian gangster (Akshay Kumar).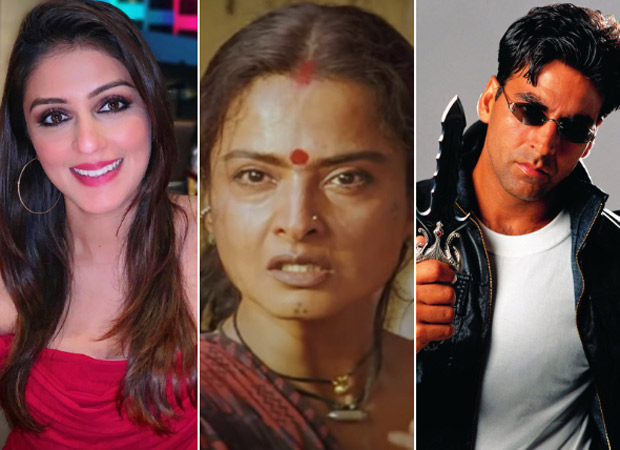 EXCLUSIVE: Aarti Chabria recollects her on-screen slap; says "Rekha ji had slapped me. I was beaten up during Lajja. Main toh itni royi hoon. Mera rona bandh hi nahi ho raha tha"
As Awara Paagal Deewana completed 20 years on June 21, Bollywood Hungama exclusively spoke to Aarti Chabria, currently in Australia, not just about the film, but also about her other ventures.
How did you become a part of Awara Paagal Deewana?
I had signed Tumse Achcha Kaun Hai (2002) and I was being considered for a few films. I had met Firoz ji (producer Firoz Nadiadwala) and they were looking for an actress opposite Akshay Kumar. Obviously, I was super excited. I had to go through a long audition, which was conducted by Vikram Bhatt, our director. I had to learn my dialogues with Neeraj Vora. They had envisioned a very unique character. They called it 'NRI Tapori' (laughs)! All my life, I had lived in town (South Mumbai). My Hindi was weak. The way a person from Andheri speaks Hindi is very different from the way a townie speaks Hindi. To my advantage, it worked beautifully. This is because I had always loved the tapori language since childhood. I used to always talk to my mama like that, like 'hawa aane de', 'aa rela hai', 'jaa rela hai', etc. Hence, when I bagged this role, I breezed through it because I had a certain class which gave my character the NRI touch. Moreover, I knew those tapori words. When the audition happened, I had to extensively learn a lot of those lines though.
The scene where your character Tina gives a recap of key incidents of Guru Gulab Khatri's life is hilarious and one of the best scenes ever, in my opinion. How was the experience shooting it?
(Smiles) It's my favourite scene as well and I still remember the dialogues, even if you wake me up at 3 am! It was pretty unique as she remembers his biography. It was the scene for which I had rehearsed and I had auditioned. So, it was easy. I was nervous of course because there was Akshay and Paresh ji (Paresh Rawal) as well. That was my first shot in the film. I was wearing a tight skirt and a top. It was raining heavily. We were in Filmistaan. I was walking from my little green room to the set. I didn't have a vanity van. I was walking in heels. Bahut baarish ho rahi thi and I fell down. I remember my mother was with me. My clothes were full of mud and keechad. I was half in tears as I was about to give my first scene when this happened. I was trembling. I was wondering, 'I don't want to be late. What will Vikram Bhatt, Akshay, Paresh ji think of me?'. Luckily, there was another outfit. I switched to that. Then, I went on the set.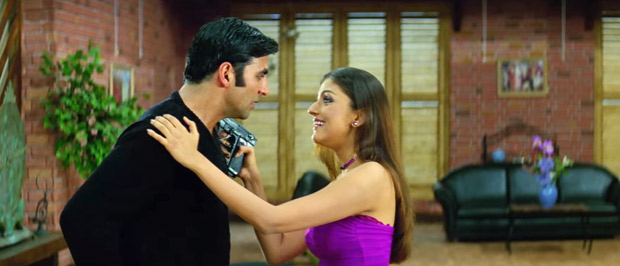 The scene was filmed in one shot. Everybody clapped at the end of it. I was overwhelmed.
How was it to work with Akshay Kumar?
I had a brilliant experience working with him. He was a dream to work with.
Did you really slap him in the climax?
(Laughs) It was a cheat. You are an actor. You have to learn how to cheat in such scenes!
However, some actors have been slapped in the past for authenticity…
Yes, I am aware. In fact, Rekha ji had slapped me. I was beaten up during Lajja (2001), my very first film in which I had a cameo. Main toh itni royi hoon. Mera rona bandh hi nahi ho raha tha. So yes, I know people do get slapped in real life. However, Rekha ji slapping me is a different thing. But, I, a newcomer, slapping Akshay Kumar? No way! It was totally an act. Also, after I slap him, he immediately reacts and raises his hand. That was not a part of the script. He spontaneously did it and it was retained in the film.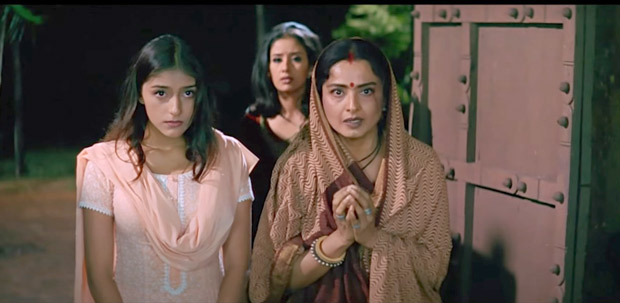 And it made a lot of sense. After all, he was a dreaded gangster. He'll obviously get angry if he gets slapped…
Yes. And when you have an actor as brilliant as Akshay, who's so into the character, he doesn't need to try too hard. So, it came naturally to him and it worked very beautifully for the scene.
How was it to shoot the love song 'Maine Toh Khai Kasam' with Akshay Kumar?
We shot in Spain, in a bullring in Ronda. I got to dress up beautifully for that track, which was sung by Sunidhi Chauhan. It's such a special song that there's no end to my gratitude for having Awara Paagal Deewana as my second film in my career.
What feedback did you get for the role?
It was a film that got me to fame. I got so much appreciation for that film that it overshadowed all the other appreciation that I ever received for other films. And I have done over 30 films. People remember that role till today and appreciate it. They play the 'Maine Toh Khai Sanam' song when I am there at any event or function. So it is very, very special.
Firoz Nadiadwala told Bollywood Hungama in an exclusive interview that he's planning a sequel to Awara Paagal Deewana. Would you be interested to be a part of it?
If Firoz ji ever makes a sequel and he offers it to me, there's no reason why I wouldn't do it. It would be a lot of fun and a crazy experience to do that role again. Somehow, I feel that producers tend to repeat their male cast (and have a different female cast). Hence, I don't have any expectations though the hope will always be there as the film is closest to my heart.
You turned director with the short film, Mumbai Varanasi Express. Please tell us about your filmmaking journey…
I produced and directed it. It's a 30-minute short film. After winning 'Fear Factor - Khatron Ke Khiladi', I took off to New York to study filmmaking. I lived the life of a student. When I returned, I decided to make a short film and not a feature just to get the experience. That's when I found the script of Mumbai Varanasi Express and connected with it, even though it was an ambitious one. In most short films, the makers tried to minimize the actors or the number of locations. I, however, shot in Varanasi and Surat in crowded places. I also shot in Mumbai. It was like a proper film set.
I have been on the set since childhood. I have done ads as a kid. I grew up in front of the camera, doing music videos and films, hosting for TV and even participating in beauty pageants. Thus, I got confidence. Mumbai Varanasi Express is not just a product of film school. It is my experience over the years as an actor.
The film was then sold to a very good company called Large Short Films. It won a lot of 7 awards at international film festivals.
Would you like to direct a feature film?
I would have done it long back if I wanted to. But there are so many things that I want to do in this beautiful life that God has gifted us and I don't want to get stuck doing just one thing. You have one life. Why not explore and do everything that you want? Don't live by the expectations that people have from you. Hence, I don't want to get confined to just acting, production, direction or mindset coaching.
How did you become a mindset coach?
Over the years, I have been inclined to spirituality and have done beautiful courses like Art Of Living, Inner Engineering by Sadhguru, etc. There are certain times in life when you need to bounce back. Those are the times when you start looking for the answers and the paths and routes to evolve really fast and come out of it. I went into a very deep understanding and I learnt neuro-linguistic programming, cognitive behavioural therapy, hypnosis, Access Consciousness etc. I learnt how to run bars on people, learnt these modalities not just to educate myself but also to be able to help others.
I have started this series of motivational talks on YouTube called the Aartao Series where I would share my two bits about life and the power of the subconscious mind to win over situations in your life. I received feedback for it which encouraged me to start another show called 'Secrets of a Victorious Mind' in which I interviewed a lot of gurus, maha gurus, psychologists and many other acclaimed people from across the world like Robin Sharma, B K Shivani, Shaman Durek etc. People loved the knowledge and wisdom that was coming out of these interviews.
I was then encouraged to start an online platform, www.victoriousmindpower.com, where I launched my flagship programme called 'The Perfect Soulmate'. I coach struggling singles to work on themselves to find their soulmate. The programme is live. So many students have found their soulmates and have blessed me after coming out of the programme.
View this post on Instagram
Also Read: INSIDE PHOTOS: Awara Paagal Deewana actress Aarti Chabria gets married to Visharad Beedassy
BOLLYWOOD NEWS - LIVE UPDATES
Catch us for latest Bollywood News, New Bollywood Movies update, Box office collection, New Movies Release , Bollywood News Hindi, Entertainment News, Bollywood Live News Today & upcoming movies 2022 and stay updated with latest hindi movies only on Bollywood Hungama.