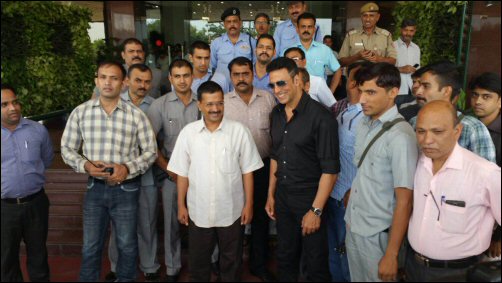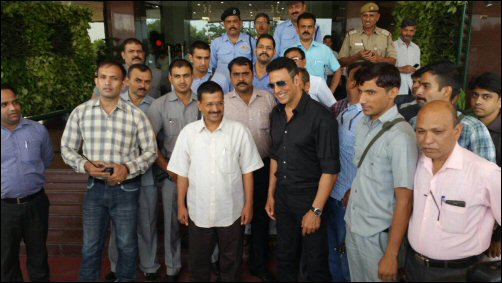 Earlier we had reported that Akshay Kumar had decided to lend his support to the affected farmers and their families. Well now it seems like the actor is actually acting on his
decision. In fact recently Kumar was is in Delhi to promote his upcoming film Singh Is Bliing, with a fashion show that was held around the theme of the film, with the who's who of Delhi's
socialites gracing the event.


It was at the event that Akshay, who has been supporting families of farmers since many years, decided to raise funds for grief stricken farmer families and requested other people present there to
donate funds. Not surprisingly within 15 minutes, the actor was able to raise a huge sum for the 100 farmer families.


Hearing about this, the Chief Minister of Delhi Mr. Arvind Kejriwal and his office, sent a request to Akshay's team to meet the actor. At the meeting earlier today, the honorable Chief Minister Mr.
Arvind Kejriwal appreciated Kumar's efforts and gesture for the farmers and congratulated him for this and wished him all the best.