South Korean juggernaut BTS' singer-songwriter V, real name Kim Taehyung , is one of the most adorable and extraordinary artists. Born on December 30, 1995, in the Seo District of Daegu, South Korea, besides being successful world recognized artist, is currently pursuing a Master of Business Administration in Advertising and Media at Hanyang Cyber University, thus, inspiring fans not only with his work but personally as well.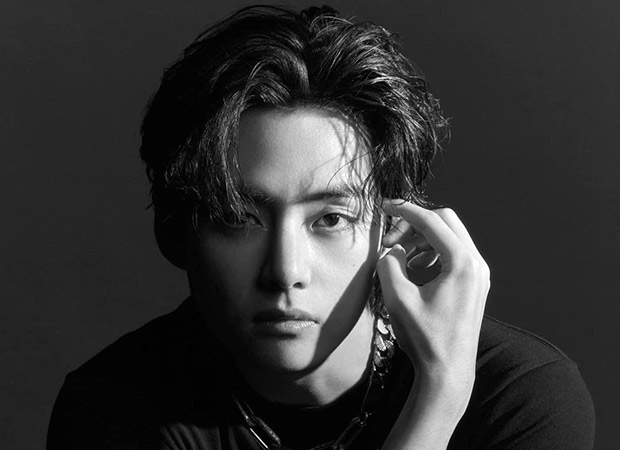 BTS' V aka Kim Taehyung turns 26 – his baritone voice, charming visuals and personality make him unique
Besides enriched artistry, V, along with rest of the BTS members, is often described at South Korea's pride and living treasure. He became one of the youngest recipients of the prestigious fifth-class Hwagwan Order of Cultural Merit medal, awarded to him by the President of South Korea along with the other members of BTS for their role in the spread of culture. In July this year, V, was appointed Special Presidential Envoy for Future Generations and Culture by South Korean President Moon Jae-in, along with the other members of BTS, to help "lead the global agenda for future generations, such as sustainable growth" and "expand South Korea's diplomatic efforts and global standing" in the international community.
MUSICAL GENIUS
Whether he's composing for his solo releases or singing his verses with his members, V's attractive baritone makes all of his performances dreamy as it perfectly merges with the instrumentals. He was first credited for music composition when he co-wrote and co-produced the song 'Hold Me Tight'. He also contributed to writing lyrics for the song 'Fun Boyz', co-composed by band mate SUGA. For the song 'Run', V wrote melody for the track. Furthermore, he contributed to music composition and lyrics for a solo song called 'Stigma' from the album Wings. V has also released, unofficially, a cover of 'Hug Me' with band mate J-Hope as well as a cover of 'Someone Like You' by Adele. Other songs that V contributed in writing and producing including songs like 'Inner Child', '4 O'Clock' with RM, 'Blue and Grey', 'Scenery', 'Winter Bear', 'Sweet Night',' Snow Flower' ft. Peakboy and 'Christmas Tree'.
FASHION FORWARD
Just like the Grammy-nominated group's style of music has changed over the years, so has BTS' fashion game. Following BTS' historic BBMA 2017 debut, Vogue highlighted V's fashion game in a feature. Swooning over the member's eye for iconic outfits, the publication wrote, "Perhaps the most fashion-forward dresser was V, who paired a cropped pinstripe jacket and polka-dot dress shirt with loose-fit pants—a bold choice that he pulled off with ease."
True to the prophetic words of the publication, V established himself as the 'fashion icon' of the group, who has caused a social media storm after almost every award show appearance since. From top-selling designers to fashion critics, V's sense of fashion, where he seamlessly incorporates different textures and silhouettes in various airport outfits and red carpets, has awed the fashion industry veterans. V's fashion can be described as easy and best of minimalism that looks chic and expensive.
View this post on Instagram
ON-OFF STAGE PERSONA
As his stage persona V, he is charismatic, professional, and irreplaceable. But as the alter ego off stage, he is soft, cheeky, and playful. V, on stage, compels you with his dance lines and intense eye contact. But when he's off-stage, he's back to being the cutie, happy virus V. Talking about stage presence, V has shown great potential in dancing from the start of their career.
ACTING PROWESS
V first made his debut as an actor in 2016, appearing in the KBS drama Hwarang and playing one of the supporting characters, Hansung. V's success in Hwarang gave companies a glimpse of his excellent acting potential. Many producers have reportedly made calls to him, hoping to cast him in a drama production but to no avail. The singer-actor revealed in an interview that acting is something that he definitely intends to do after he turns 30.
SOCIAL BUTTERFLY
V is known for making good friends outside BTS, his social circle is growing pretty wide. Of course, he has a good relationship with his hyungs in the set of Hwarang that includes the top actor, Park Seo Joon, Park Hyung Sk, Do Ji Han, Cho Yoon Woo, and SHINee's Choi Minho.
V is also close to Parasite star Choi Woo Sik and rapper Kwon Sung Hwan, better known by his stage name Peakboy. Besides them, Squid Game star Lee Jung Jae recently sharing his smiling selfie with V on his Instagram account.
View this post on Instagram
[ INFO ]

taehyung's wooga friend ( wooshik )
liked jungkook's last IG post pic.twitter.com/UKX1iFJRfC

— IGTK (@IGtaekook) December 23, 2021
View this post on Instagram
ART AND JAZZ ENTHUSIAST
Being a devoted Van Gogh fan himself, V loves to express himself and find great joys in it, by creating any type of art piece. From the legendary elongated face that he usually paints on a canvas, to actually painting it on the back of his jacket, Vante loves the freedom of art. V has always been a trusted source for great art recommendations to ARMY.
View this post on Instagram
V is great fan of artworks and jazz and classical music. Every now and then, he shares pictures of himself appreciating artworks and visiting galleries. V has also started posting his favorite jazz and classical songs on his official Instagram account which he made earlier this month.
View this post on Instagram
VISUAL KING
V has bagged the title of the best top face and most handsome man several times, proving that he has a ridiculously charming face. Family STAR 101, an entertainment website based in Los Angeles, California and the Philippines, has chosen BTS V for the world's 2018 most handsome man. Before this, V was ranked as one of the most handsome faces in the world in 2017 by TC Candler and the most charming man in Asia in 2018 by Asia Entertainment Star Moment. He also won the title of the most beautiful man in the earth by Dama.bg, a Bulgarian women's website and the world's most handsome man for four times.
According to a survey of the world's best-looking men in 2018 released by Family STAR 101 on October 1st, BTS V won 6.2 million votes to take the first place. He was also ranked No. 1 in the "2018 Most Handsome Men" chart held by Global Entertainment Magazine and Famous Star Magazine.
YouTube channel "Top 10 World" named V as the Most Handsome Man of 2020 surpassing Hrithik Roshan, Batman actor Robert Pattinson, Avengers: Endgame star Chris Evans, former One Direction singer Zayn Malik, Extraction star Chris Hemsworth and Mission: Impossible star Tom Cruise.
According to the Nubia Magazine, V topped the list of The Most Handsome Man in the World 2021. The British publication conducted a five-month survey in which people from 183 countries participated from all over the world with India, Brazil, Japan, the USA and the UK with the maximum entries. On the other hand, The Teal Mango also announced the list of the top 7 most handsome men in the world in 2021 and it was revealed that V topped this list as well.
View this post on Instagram
With 2022 approaching, we wonder with V will release his mixtape soon but it's mostly one of the highly awaited music releases of the year.
Also Read: BTS' V serenades with warmth and love in 'Christmas Tree' OST for Choi Woo Shik-Kim Da Mi series Our Beloved Summer
BOLLYWOOD NEWS - LIVE UPDATES
Catch us for latest Bollywood News, New Bollywood Movies update, Box office collection, New Movies Release , Bollywood News Hindi, Entertainment News, Bollywood Live News Today & Upcoming Movies 2023 and stay updated with latest hindi movies only on Bollywood Hungama.