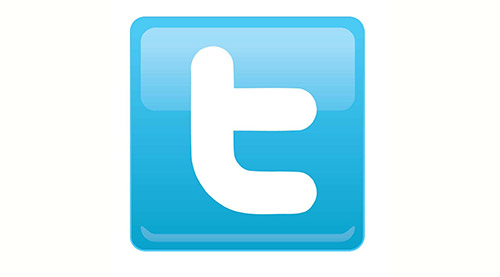 Remember the age old fable of 'sher aaya'? The one where a kid runs around a village declaring the arrival of a lion and spreading rumors, before villagers stop taking him seriously even when a real lion arrives? This is the state of current PR machinery today, especially in Bollywood. With a dozen odd 'breaking news' taking place practically every day and at least half of them being questionable enough to be taken even with a pinch of salt, the 'real news' is getting diluted. So much so that even when those attached to the news are actually trying to make their voice heard, not many indeed believe the sanctity of it.


"What can one say," comments a senior entertainment journalist on condition of anonymity, "Should I really be taking wars like the ones that take place on Twitter seriously when I know that they are all made up? It was embarrassing to see this so-called Twitter fight between a prominent filmmaker and his protege. I was asked why I was not writing about it. I couldn't; I would have ended up making fool of myself as I know none of that is true."


Since the 'sher aaya' phenomenon has caught on like never before, there is always that small window that is open for speculation.


"With too much social media outburst and too many fake reality shows boasting the highest TRP ratings, people in general have stopped believing in these so called controversies. It's really strange that all controversies happen during their movie release. But yes, there are true fights and showdowns too. Still, how do you make out the difference between a real Louis Vuitton and a fake one, unless, you have used the original," quips Ram Kamal Mukherjee, Editor of Stardust magazine.


Not surprisingly though, the doubts aren't limited just to the Indian film industry. Ammara Hikmat from Pakistan, who is the CEO at Encyclomedia PR, is disappointed too with the sad state of affairs, especially when clients all around are subjected to a stare of suspicion. Having said that, she does acknowledge the fact that 'news items' like these in circulation indeed make for a good copy and all around sustained promotion.


"I guess such PR-led promotional tactics do develop a certain mistrust," says Ammara, "Even if the controversy is not a plug, public would still not believe it hundred percent. Sometimes good spin doctors would turn a scandal into opportunity, so at times there's no smoke without fire. Believe me everyone loves a good hoax. Before the question of authenticity could arise, every such story does manage to get discussed through Facebook statuses, tweeted and blogged about and the required publicity is achieved regardless."


"Exactly," says the editor of a popular online publication, "It's a symbiotic or give and take relationship between production houses and media houses. Newspapers require content to fill in their print. Makers require plug-ins to reinforce their movies to stand out from clutter of three to four releases happening every week. A controversy by itself generates eyeballs as well as front page news, which further leads to enough discussions and debates that keep the event or the movie amplified, hence generating high recall value."


Listening to the bigwigs of the industry pretty much acknowledging the fact that such kind of noise being created is here to stay, one is pretty much led to believe that the responsibility falls back on media that is in the reporting capacity.


"Yes, from the media's perspective, it needs to be clever to identify what is real and what is not. It's the media's fault if it cannot distinguish between what is real and what is fake," adds producer Ashwin Varde, who has been a prominent media personality for more than a couple of decades before turning producer, "What stops the corporate sector from putting out similar stories? They cannot, because the media that covers them will analyze every detail before endorsing any news. The film media needs to be as serious and committed if it doesn't want to be taken for a ride."


"While controversies do help in generating buzz and heating a film up temporarily, it's ultimately the content of a film that makes it work or fail at the box office. However, with so many brazen and blatant attempts to grab eyeballs in what is a rather crowded market, these sort of PR pegs have stopped capturing the interest of the public by now," says Akshaye Rathi, film exhibitor & distributor, "More so, the public has also become intelligent enough to differentiate between genuine news and PR generated controversies. It would be nice to see filmmakers focus on making a good film and allowing it to work on merit rather than attempting to sugar coat or rather 'spice up' garbage and pass it off as a delicacy!"


Till then, guess it is the villager (read, a member of the 'aam junta') who would have a job in hand to either react or ignore the call of 'sher aaya' and then bear the consequences, if any!
BOLLYWOOD NEWS
Catch us for latest Bollywood News, New Bollywood Movies update, Box office collection, New Movies Release , Bollywood News Hindi, Entertainment News, Bollywood News Today & upcoming movies 2020 and stay updated with latest hindi movies only on Bollywood Hungama.