Regional directors have always been at the forefront of the growth and development of Indian cinema, infusing their own unique style and perspective into their work, which often reflects the cultural nuances of their home region. This authenticity resonates deeply with audiences across the country, and Bollywood enthusiasts eagerly anticipate the contribution of these directors to the industry. They are renowned for their exceptional work and innovative concepts, and fans of Indian cinema are always eager to see how they will interpret the language of Bollywood and infuse it with their own flair.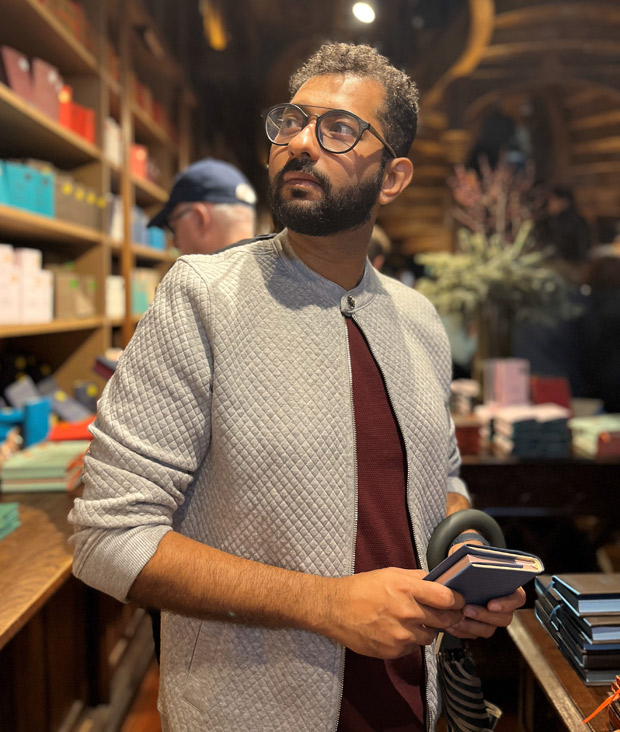 Awed by the nationally acclaimed works of regional directors, Bollywood enthusiasts eagerly await their Bollywood projects
Several regional directors are currently being speculated to make their way into Bollywood, including those whose work is nationally appreciated. Here are few of them who have created a major buzz through their work:
1. Sudha Kongara Prasad - Soorarai Pottru (Tamil)
Sudha Kongara Prasad has made a significant contribution to the regional film industry with her exceptional work as a director in the Tamil film, Soorarai Pottru. Sudha has expertly captured the spirit of entrepreneurship and perseverance, creating a heart-warming and inspiring story that resonates with audiences.
In addition to the gripping story, Sudha's directorial skills shine through in the film's stunning visuals, captivating performances, and engaging pacing. She has masterfully crafted a movie that keeps the audience invested in the story and characters from start to finish.
Soorarai Pottru has been widely acclaimed by critics and audiences alike, and its success has made Sudha one of the most celebrated directors in the Tamil film industry. Sudha is currently occupied with the Hindi remake of the film, which will feature Akshay Kumar in Suriya's role. The announcement has generated great anticipation among fans, who are eager to witness the regional director make her mark on the Bollywood industry.
2. Sameer Vidwans – Anandi Gopal (Marathi)
Sameer Vidwans, a renowned regional director, has garnered significant praise for his exceptional directorial work in the Marathi film, Anandi Gopal. The film is based on the true story of Anandi Gopal Joshi, India's first female physician, who shattered gender barriers in the late 1800s to achieve her dreams.
Through his brilliant direction, Sameer has brought Anandi's inspiring story to life, showcasing the challenges she faced and the determination she displayed in her journey to become a doctor. In addition to the powerful storytelling, Sameer's direction is laudable for its excellent cinematography, well-crafted characters, and excellent performances by the cast. The film has received critical acclaim and has been appreciated by both critics and audiences, cementing Sameer's place as one of the finest regional directors in the country.
Sameer Vidwans took to social media to announce that he is preparing for his big Bollywood debut with Kartik Aaryan. The news has generated great excitement among fans, who are eager to witness Sameer's directorial prowess in the Hindi film industry.
3. Viral Shah - Kutch Express (Gujarati)
Viral Shah's directorial skills in the Gujarati film, Kutch Express, have been widely acclaimed for the exceptional way in which he has portrayed the complexities of love and life.
Despite the challenges that the family faces, an entertaining street artist provides support and adds a touch of humour to the story. Throughout the film, Shah does a fantastic job of keeping the audience engaged and invested in the characters' lives. The themes of love, betrayal, and redemption are expertly woven into the plot, creating a heart-warming and thought-provoking story.
Viral's directorial work in Kutch Express has been hailed as a true masterpiece that highlights the complexities of human relationships and showcases the beauty of the Gujarati language and culture.
Sources claim that Viral Shah has already shot for a Bollywood film, although no further revelation has been made yet. Fans are thrilled by the speculation and eagerly await his work in the bollywood industry.
4. Mahesh Narayanan – C U Soon (Malyalam)
Mahesh Narayanan has received immense appreciation for his exceptional directorial work in the Malayalam film, C U Soon. The movie is an experimental thriller shot entirely on a computer screen, a format that is relatively new to Indian cinema. Mahesh's ability to create tension and intrigue through this unique format is nothing short of remarkable.
Mahesh's direction keeps the audience on the edge of their seats, building suspense and delivering twists and turns that keep the viewer guessing until the very end. The film has set a new standard for Indian cinema and is a must-watch for all movie enthusiasts.
Mahesh Narayanan is all set to make his Bollywood debut with the upcoming thriller 'Phantom Hospital.' The movie revolves around an unprecedented investigation into the Indian healthcare system and promises to be an intriguing watch. The director's reputation for crafting suspenseful and engaging stories has generated a buzz among fans, who are eagerly waiting to see his directorial skills in the Hindi film industry.
5. Jagdeep Sidhu – Sufna (Punjabi)
Jagdeep Sidhu has made his mark in Punjabi cinema with his exceptional work on the film 'Sufna.' The movie is a romantic drama that tells the story of a young man who falls in love with a woman from a different socio-economic background.
The director's deft handling of the subject matter and his ability to create a visually stunning film has garnered widespread praise from audiences and critics alike. His ability to create engaging stories that are rooted in the local culture has won him numerous fans and accolades.
According to a recent announcement, Jagdeep Sidhu will be working with Bollywood actor Rajkummar Rao for his upcoming film 'Sri.' The movie is a biopic based on the life of industrialist Srikanth Bolla, and fans are eagerly waiting to see how the director will bring this story to life on the big screen.
It's high time that Bollywood honchos take notice of the exceptional work being done by regional directors and collaborate with them to create exciting and engaging projects. This will not only provide a platform for regional talent to showcase their skills but will also lead to a much-needed change in the Hindi cinema. These skilled directors should be actively pursued by Bollywood studios and producers to produce diverse projects that appeal to a broader audience. This strategy will assist Bollywood in breaking away from its typical formulaic approach and introducing fresh and innovative ideas.
BOLLYWOOD NEWS - LIVE UPDATES
Catch us for latest Bollywood News, New Bollywood Movies update, Box office collection, New Movies Release , Bollywood News Hindi, Entertainment News, Bollywood Live News Today & Upcoming Movies 2023 and stay updated with latest hindi movies only on Bollywood Hungama.