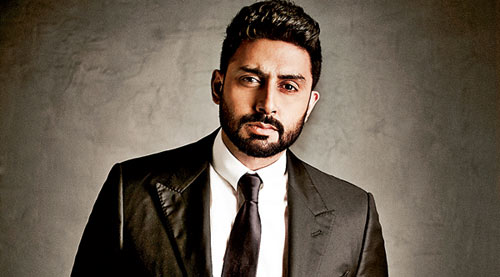 Abhishek Bachchan is a unique entity. He has done brilliant dramatic acting in Yuva, Guru, his comic timing in Happy New Year ensured that he emerged as the most watchable actor in the enterprise and he also has several commendable films. Quite a few of his films haven't worked at the box office and he has to constantly deal with comparisons with his illustrious father. His relationship with wife Aishwarya Rai Bachchan is constantly under a sharp microscope. How does Abhishek deal with all of this? What is his thought process like? Is he doing a film with Rohan Sippy? Does he find trade's excitement for Housefull 3 humbling? Abhishek Bachchan in one of his most honest and introspective interviews ever, lucidly opens up before Bollywood Hungama's Content Head Broadband Faridoon Shahryar. Here are a few excerpts from the same interview.
At present, Hollywood films are making a really big impact right now. Even regional films have exceled big time, especially the Marathi film Sairat. Housefull 3 however is expected to work big time, as per the trade. But do you think that this is an exciting time and Bollywood needs to do something?
This is actually the golden era of our industry. I am not making a comment on the classics that have been made. What I mean by golden era is that audiences today are much more accepting. In the 70s and 80s, a hero was slotted into action hero, romantic hero, dramatic hero, tragedy king, angry young man, chocolate boy and other such categories. They weren't allowed by the industry to move out of that image. It was very rare that actors transcended those images and went across. Take Akshay Kumar for example, while talking about today's times. His last film was Airlift. Wonderful film! And now he's doing a Housefull 3. And then he'll move on to a Rustom. How interesting is this that an actor can experiment with genres because the audience is accepting these films! And these films are even doing well. This year, some brilliant cinema has come out - very thought provoking, powerful and serious films. Housefull 3 in fact is the first out-and-out family comedy that is coming this year. Do you think some of these films could have been made 15-20 years ago? It would have not even got greenlit! Today, we are in this wonderful phase where all kinds of films have been made and actors are also getting to do something very different.
How do you deal with media blowing things out of proportion? It happened recently when media reported about how you left Aishwarya RaiBachchan n the lurch at Sarbjit premiere. Do you think that everything that you do is gauged in a very, very microscopic manner?
I was in Delhi where somebody said that this whole Sarbjit premiere thing has been blown out of proportion. I asked him 'Who blew it out of proportion. It's you (the media) who did it.' It's the premiere of my wife's film. I was there with her with the entire family. As is customary on the red carpet, they asked Aishwarya to give pose solo. I was like, 'Ab inka photo lijiye.' Now if I do that, they scream 'haath dhadka ke nikal gaye!' Then we went to another function in Delhi holding hands and they were like, 'Abhi dekho kaise chipak ke jaa rahe hai.' Later, I was promoting Housefull 3 and she went for a function of Sarbjit. Guess what the media wrote this time? 'Abhishek is now not accompanying Aishwarya!' Hence, I just don't think about it. Because if I start listening to what the media has to say about our relationship, then there would be no relationship! Aishwarya is my wife. I am immensely proud of her. She was sensational in Sarbjit. I was deeply moved by that film. Contrary to what the media has reported, we all went for dinner after the premiere. There I told Omung that 'I am not able to judge this film. It's unbelievable what has happened and what the family has gone through.' I am an actor as well. I know what it takes to do that job. You can get in a role like what Aishwarya essayed. I told her that I can't believe that you were playing this character in the daytime and when you'll come home, you'll be absolutely normal. That's the mark of a remarkable actor. I just thought that it was a wonderful film. Everybody performed so well from Darshan (Kumaar) to Richa (Chadha) to Randeep (Hooda) to of course Aishwarya - everybody did a great job.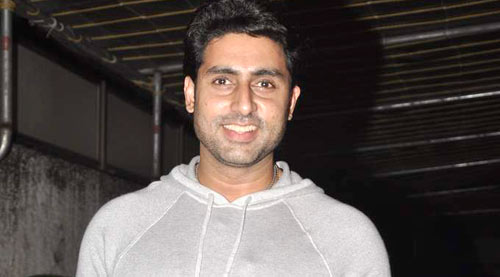 Why do you think that people have this AmitabhBachchan fixation as far as you are concerned? Even in Housefull 3, we see you clicking a pic with Amitabh Bachchan's Madame Tussauds statue…
Beggars can't be choosers. You do the work that you get. Every actor goes through phases in their lives and you have to work your way through it. Housefull 3 is a different thing because it's a comedy and in this film, a lot of people are laughing at themselves. That Madame Tussauds sequence is just one punch about dad. In the film, I am his big fan and I take a selfie as blessings before I go for an audition. Coming back to your question, every time I do an interview, most of the journalists ask me how is it to be Mr. Bachchan's son or how does it feel being compared to him. For me, it's a matter of absolute pride that you think of me in the same breath as him. Whatever little I have achieved today is because of the blessings and guidance of my parents and family. I have never tried to run away from that. I don't bother when people say 'You are in this industry because of your father.' Well, yeah. It's a fact. I remember Yash Chopra ji telling me at Refugee premiere, 'Beta, your father has brought you till here. Tomorrow morning, when the first show starts, it's all you because viewers are not going to patronize your films because they are Amitabh Bachchan fans. So, work hard.' It's been 16 years for me in the industry. I'd like to believe that somewhere, there's some sort of talent in me that has convinced the industry that they can give me work. This has nothing to do with my father. My father has never ever in his entire life called up a producer or director and said, 'Please take my son in your film.' He couldn't produce a film for me at the start of his career. He was having problems with his production company ABCL.
I remember my films at the beginning of my career were not doing well. I went up to my dad and said, 'Dad I think I have made a mistake because no matter what I am trying, it's not working.' He said, 'Just keep working. You are improving with every film. Yes, you are very far from getting it right. Do any role. I used to sign each and everything. Just get out there and work.' All he has ever told me is, 'If you are good at your job, you'll get work.' Having said that, I'd love to be able to design films for me. I am starting to do that. An actor gets comfortable in certain things and that is poison. When you are doing a multi-starrer, there's a comfort in numbers. In Housefull 3, I have Riteish, Akshay, Boman, Jackie Shroff, Lisa, Jacqueline, Nargis. There's a big 'jhund' - you are comfortable. All the focus is not on me. The burden is not on me. Happy New Year too had a big gang. In Bol Bachchan, I was sharing the burden. It's very easy to get comfortable in that zone. That's what has happened. Sometimes, when your films are not working, you tend to not worry because your other film is on its way. But we know how films have shut down half way because the actors were no longer commercially viable. It's a tough business. I have faced it so many times. And I have been in the industry since 16 years. Actors are blessed if they get a job for even 3 years. So now, it's time to move out of the comfort zone. There's a reason why I have not signed on any films. I need to start questioning myself again. And I need to develop a script that will challenge me.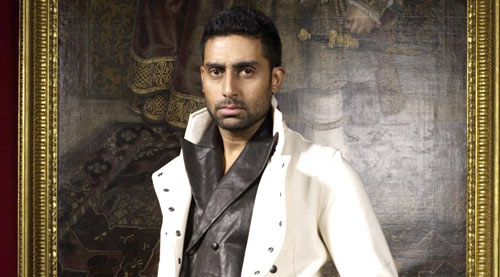 You are perceived to be a very smart producer. The way you handled Paa and Bbuddah Hoga Terra Baap in the correct budget was very praiseworthy. So why are you not producing films for yourself with a reasonable budget and a good script? You became the character in Yuva and Guru and was widely accepted. It is the screenplay that matters at the end of the day.
Definitely. It's time to introspect. And now I think it's time to take the leap of faith.
If Akshay Kumar, Shah Rukh Khan, Aamir Khan and Hrithik Roshan are coming over for dinner at your place, what would be the menu?
For Akshay bhaiya, I'll have some halwa because he loves sweets and kheer. Shah Rukh is very sweet. He'll eat anything that you put it in front of him. I'll provide some nice meat for Aamir and Hrithik. Aamir's mom is a great cook actually. I remember we were shooting for Dhoom 3 on Eid. His mom was with us and she cooked for us. The kebabs were brilliant.
Which biopic would you like to do if given a chance?
You know, it's very tough. There are so many inspirational people out there. You know the problem with the biopics is that there are hundreds of people on whom you can make a movie. It's how you can make them that matters. It's the perception that matters. Neerja for example was a mother-daughter story. So you have to find out that one element. But if I want to do a biopic, a person who intrigues me as an actor is Yuvraj Singh. I think his life story is brilliant and a complete triumph of the human spirit. However, I'd like to ideally make a biopic on my grandfather.
Are there plans to do a career-defining film with Rohan Sippy?
Career-defining? Wow, that's a bit of pressure. I don't know what it's going to be right now but I'd like to work with Rohan Sippy. There's something we are working on. He has decided that we have to do a film together. We are working on the script and hence it's too early to talk about it. And I hope and I am going towards ensuring that my next film is career-defining.
BOLLYWOOD NEWS
Catch us for latest Bollywood News, New Bollywood Movies update, Box office collection, New Movies Release , Bollywood News Hindi, Entertainment News, Bollywood News Today & upcoming movies 2020 and stay updated with latest hindi movies only on Bollywood Hungama.