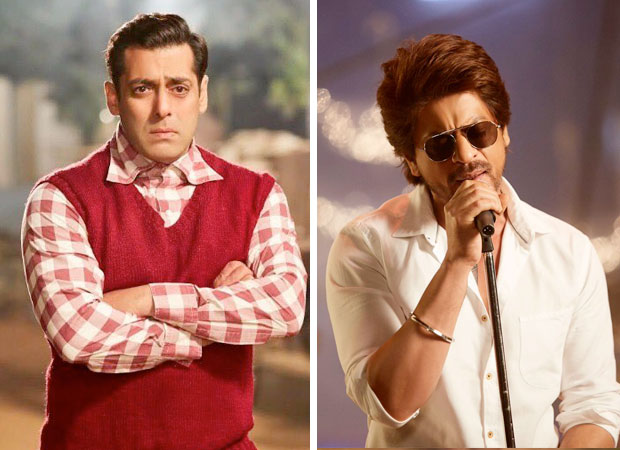 2017 has been a rather tumultuous year for the Indian film industry so far with certain big ticket releases drastically underperforming at the box office. Despite these so called mega money spinners turning copper at the box office the makers of the film have still managed to turn a profit, while the distributors of the said underperforming films have had to bear the brunt of their dismal box office collections. After the Salman Khan starrer Tubelight, turned out to be a damp squib for its distributors, another film featuring one of the three big Khans, namely Jab Harry Met Sejal featuring Shah Rukh Khan, followed a similar path at the box office.
In fact both film which featured big names, and even bigger budgets tanked at the box office. However in each of the two cases Salman Khan and Shah Rukh Khan who were producers on their respective ventures did make a profit. Continuing in the same line, it was the distributors of each film that bore the loss. However, we at Bollywood Hungama decided to juxtapose the performance of both films to analyse which of the two proved to be the biggest loser so far at the box office.
Starting with Tubelight, whose all India distribution righter were sold for a whopping Rs. 132 cr witnessed its distributors incur a loss of Rs. 85 crores. However, with Salman Khan's father Salim Khan and C.I distributor Aditya Chowksey arriving at a settlement that the actor would refund 40% of total loss (estimated Rs. 33.50 cr) the total loss incurred by the film's distributors was approximately Rs. 51.50 cr.
On the other hand the Shah Rukh Khan starrer Jab Harry Met Sejal was sold for approximately Rs. 80 cr to NH Studioz. The distributor share for the movie [based on India theatrical] will be approx. Rs. 30 cr. translating into an approximate loss of Rs. 50 cr. to various territorial distributors including NH Studioz.
But as things stand currently, though Tubelight and Jab Harry Met Sejal may have shared a similar fate at the box office, the Salman Khan starrer has seeming proved to be a bigger loss making venture for its distributors [since it was sold at a higher price] as compared to the Shah Rukh Khan starrer.