Rohit Shetty's latest directorial Sooryavanshi has been the talk of the town. Starring Akshay Kumar and Katrina Kaif in lead roles with special appearances from Ranveer Singh and Ajay Devgn, the film has been one of the most keenly anticipated releases of recent times. Being the first big ticket Bollywood entertainer to release post the second lockdown, all eyes have been carefully monitoring the business of Sooryavanshi. Living up to expectations, the film has been doing stellar business since its release. In fact, Sooryavanshi has now managed to enter the Rs. 100 Crore Club within 5 days of its release with a collection of Rs. 102.81 cr.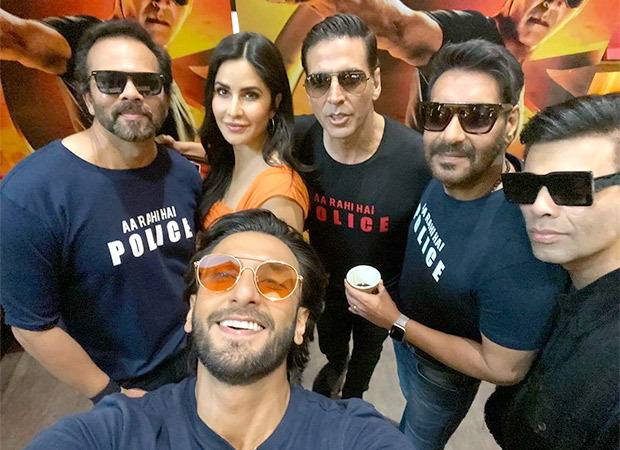 In this box office report, we take a look at the business of Sooryavanshi while comparing the same to Rohit Shetty's previous releases that have managed to make it past the Rs. 100 crore mark. Interestingly, Sooryavanshi that raked in Rs. 102.81 cr in just five days of its release has become Rohit Shetty's ninth film to enter the much coveted Rs. 100 Crore Club. Rohit's previous entries into this club include Simmba that collected Rs. 240.31 cr, Chennai Express that collected Rs. 227.12 cr, Golmaal Again that collected Rs. 205.69 cr, Dilwale that collected Rs. 148.72 cr, Singham Returns that collected Rs. 140.62 cr, Golmaal 3 that collected Rs. 106.34 cr, Bol Bachchan that collected Rs. 102.94 cr, and Singham that had collected Rs. 100.30 cr.
Now with Sooryavanshi entering the Rs. 100 Crore Club, Rohit Shetty has become the only director to have nine films that have made it past the Rs. 100 cr mark.
Rohit Shetty Films that entered the Rs. 100 Crore Club
Simmba - Rs. 240.31 cr
Chennai Express - Rs. 227.12 cr
Golmaal Again - Rs. 205.69 cr
Dilwale - Rs. 148.72 cr
Singham Returns - Rs. 140.62 cr
Golmaal 3 - Rs. 106.34 cr
Bol Bachchan - Rs. 102.94 cr
Singham - Rs. 100.30 cr
Sooryavanshi - Rs. 102.81 cr