Last year and earlier this year, we came up with four articles wherein we asked trade experts how much the digital films would have earned at the box office had these films been released in cinemas. After a tremendous response to each of the three stories, we are now back with a similar exercise.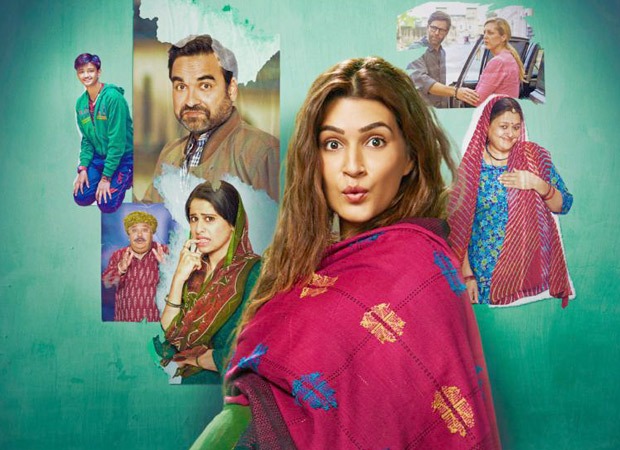 NOTE – The box office data presented is for India box office only
Probable Theatrical Box Office Lifetime: Rs. 60 to 70 crores
Last week, the Kriti Sanon-starrer Mimi was released on Jio Cinema and Netflix. Initially scheduled for release on July 30, its release was preponed to July 26, hours after it got leaked on the internet. However, the negativity soon subsided as the film turned out to be a delightful watch. Laxman Utekar's direction and Laxman Utekar and Roshan Shankar's script were excellent and the film scored on emotional and humour fronts.
Hence, had Mimi been released in cinemas, it would have had an average opening on Day 1. But collections would have increased dramatically from Day 2. Since Mimi is a clean, family entertainer, audiences of all age groups would have gone to watch in hordes. In fact, it wouldn't have been surprising if its second week collections would have been more than the first, a rare feat that last occurred with Kangana Ranaut-starrer Queen (2014). Depending on the competition it would have faced in the release week and the subsequent weeks, the film had the potential to hit the half-century mark and even go beyond.
Trade Verdict:
Trade analyst Taran Adarsh is confident that Mimi would have been a success. He said, "Mimi was a clean entertainer. It had a very interesting plot and it is very believable. The performance of every actor was topnotch, be it Sai Tamhankar, who is a fine actress. Pankaj Tripathi ka toh kya kehna. Kriti Sanon was a big, big surprise. She has been a part of some very good films. But 'performer' category mein Kriti ka naam nahi aata hai, 'glamorous' category mein aa jaata hai. But in Mimi, she was not just carrying the baby on screen but also the film on her shoulders!"
He added, "Had it come in the theatres, I am sure the first day wouldn't have been great as it's a female-centric film, the title is unusual and Kriti Sanon is in a non-glamorous avatar. But with a positive word of mouth, it would have surely worked in theatres. I am so confident of this film."
Girish Johar, producer and film business analyst, stated, "The word of mouth is quite good. It could have done a business of Rs. 35 crore plus at the box office."
Trade analyst Atul Mohan, meanwhile, opined, "If this film had been released in normal times, it would have done in the range of the last film of Kriti Sanon and Laxman Utekar together, Luka Chuppi (2019). This film could have collected in the Rs. 75-100 crore bracket. If a film appeals to the ladies, then it's sure to work because the women would then take their husbands and children also to watch the film. So such films have that advantage."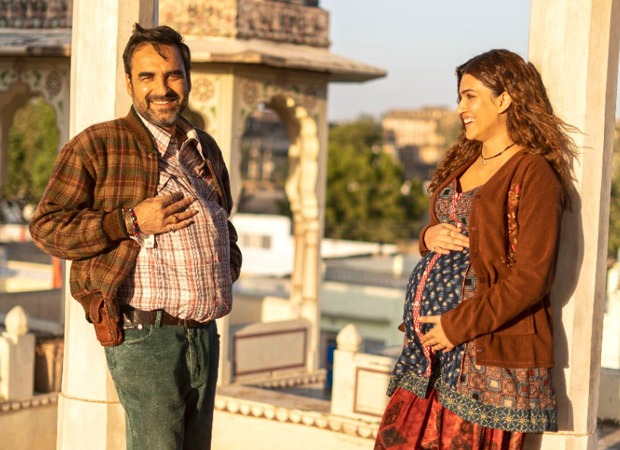 Trade expert Komal Nahta, however, said, "I think Mimi would have appealed to the audience which looks for novelty in content. It was a little different. It had a female protagonist, and there was no romantic hero. So, it would have done well in cinemas in the big cities. Hence, I think it could have done about Rs. 25 crores at the box office."
A lot of netizens were of the opinion that the producers of Mimi should have released this film in cinemas as it had a solid chance to excel at the ticket window. All the trade experts, however, unanimously said that the makers of the film were justified in taking the direct-to-digital route. Taran Adarsh said, "For a producer whose film is complete and who has to pay the interest, it becomes a problem. It is not feasible." Atul Mohan reasoned, "These are uncertain times. No one knows exactly when theatres would reopen. And the makers must have got a good offer from Netflix and hence, they decided to go for a direct digital release."
Komal Nahta explained, "They must have weighed the pros and cons and must have asked, 'Aur kitna ruke?' Dinesh Vijan and Jio Studios released Roohi (2021) in cinemas and hence, it was okay to release this film online. And since Dinesh Vijan is a prolific producer, you need your money to rotate. Otherwise, where would you get funds for your next production?"
Girish Johar signed off by remarking, "If I was the producer of Mimi, I would have waited for cinemas to open as it offers something new to the audiences. And cinema is a platform where you do get recognition and appreciation from the audiences. Having said that, to each his own. Producing a film involves a lot of money, at the end of the day."