The Sanjay Leela Bhansali directorial Gangubai Kathiawadi starring Alia Bhatt was released on Friday. Since then the film which received positive feedback has been seeing immense growth in business. In the overseas markets as well, Gangubai Kathiawadi has emerged as the front runner at the box office window, surpassing other releases viz. the Pawan Kalyan starrer Bheemla Nayak and the Ajith starrer Valimai.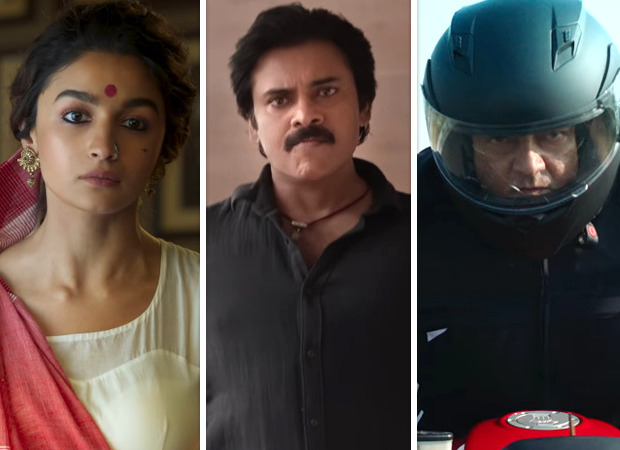 In the overseas market of UK & Ireland, Gangubai Kathiawadi managed to rake in Rs. 2.26 cr. over its opening weekend from 151 screens. On the other hand, Bheemla Nayak that released across 37 screens managed to draw in Rs. 1.39 cr., while the Ajith starrer Valimai managed Rs. 1.14 cr. from 59 screens. It comes as no surprise that Gangubai Kathiawadi emerged as the leader especially given the positive feedback the film has received.
Currently, the Alia Bhatt film enjoys the audiences' favour and is expected to see further growth as the week continues. In fact, Gangubai Kathiawadi that has emerged as the front runner in most overseas markets is expected to see certain growth in collections.
UK & Ireland Box Office at a glance:
Gangubai Kathiawadi – Rs. 2.26 cr.
Bheemla Nayak – Rs. 1.39 cr.
Valimai – Rs. 1.14 cr.