The Advait Chandan directed film Laal Singh Chaddha starring Aamir Khan hit screens on 11th August. The same day also saw the release of the Akshay Kumar starrer Raksha Bandhan. Directed by Aanand L Rai the film which also features Bhumi Pednekar along with an ensemble cast hit screens on the auspicious day of Raksha Bandhan itself.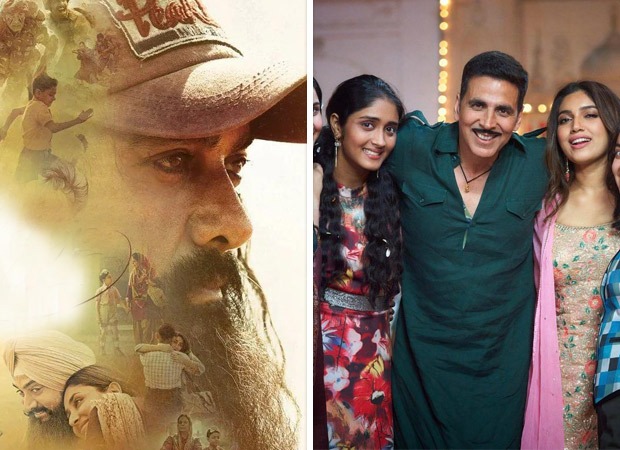 In the overseas markets, Laal Singh Chaddha got off to an impressive start in the overseas territories of U.S.A, Canada and U.K. It also showed a growth in all the territories on Day 2 when compared to Day 1.
In this box office report, we look at the collections of Raksha Bandhan and Laal Singh Chaddha in the overseas markets on Day 1 and 2.
Laal Singh Chaddha

Australia box office
Day 1 - 75,455 USD [Rs. 60.07 lacs] from 120 screens
Day 2 - 126,936 USD [Rs. 1.01 cr.] from 124 screens

New Zealand box office
Day 1 - 9,006 USD [Rs. 7.17 lacs] from 37 screens
Day 2 - 21,647 USD [Rs. 17.23 lacs] from 42 screens
U.K box office
Day 1 - 105,421 USD [Rs. 84.05 lacs] from 319 screens
Day 2 - 114,253 USD [Rs. 90.97 lacs] from 324 screens
U.S.A box office
Day 1 - 197,534 USD [Rs. 1.57 crore] from 421 screens
Day 2 - 258,197 USD [Rs. 2.05 cr.] from 442 screens
Canada box office
Day 1 - 110,133 USD [Rs. 87.80 lacs] from 49 screens
Day 2 - 170,662 USD [Rs. 1.35 cr.] from 62 screens
Raksha Bandhan

Australia box office
Day 1 - 7,373 USD [Rs. 5.87 lacs] from 43 screens
Day 2 - 14,077 USD [Rs. 11.20 lacs] from 47 screens
New Zealand box office
Day 1 - 3,284 USD [Rs. 2.61 lacs] from 22 screens
Day 2 - 8,164 USD [Rs. 6.50 lacs] from 29 screens
U.K box office
Day 1 - 19,865 USD [Rs. 15.83 lacs] from 104 screens
Day 2 - 20,660 USD [Rs. 16.45 lacs] from 101 screens
U.S.A box office
Day 1 - 33,029 USD [Rs. 26.33 lacs] from 206 screens
Day 2 - 49,068 USD [Rs. 39.07 lacs] from 277 screens
Canada box office
Day 1 - 14,943 USD [Rs. 11.91 lacs] from 37 screens
Day 2 - 15,756 USD [Rs. 12.54 lacs] from 40 screens