The Irrfan Khan – Saba Qamar starrer Hindi Medium directed by Saket Chaudhary released in China two weeks ago. Enjoying an extended weekend since the film hit screens on Wednesday, the business of Hindi Medium witnessed exponential growth in the first few days at the China box office. Though post this, the collections began to dip, Hindi Medium managed to still continue its run in China.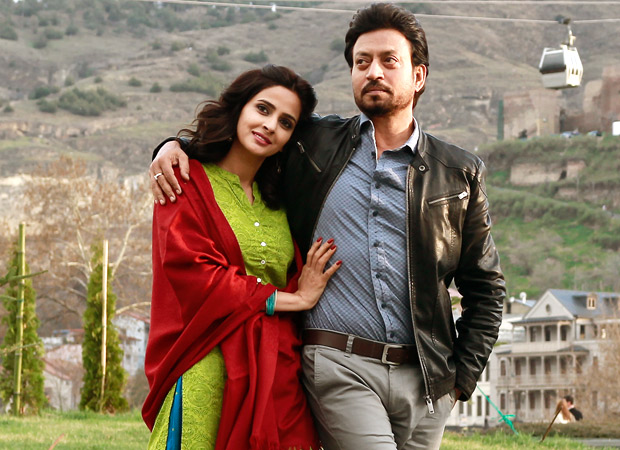 Now on Day 14 at the China box office, Hindi Medium has managed to draw in a further USD 0.41 million [Rs. 2.69 cr]. With this, the business of the film in China is inching closer each day to the exclusive Rs. 200 cr mark at the box office. In fact, the total collections of Hindi Medium at the end of its 14 day run at the China box office are currently pegged at USD 30.23 million [Rs. 198.64 cr].
With expectations stating that Hindi Medium will run in theatres this week, the business of the film that has in the past few days been rather slow is likely to pick up over the weekend. Given this renewed spurt of life at the China box office, predictions state that Hindi Medium is more than likely to close business past the Rs. 205 cr mark.
Hindi Medium China Box Office at a glance
Day 1 – USD 3.39 million [Rs. 22.05 cr] with 6,79,096 admissions
Day 2 – USD 6.28 million [Rs. 40.81 cr] with 12,77,590 admissions
Day 3 – USD 6.04 million [Rs. 39.21 cr] with 12,62,292 admissions
Day 4 – USD 3.82 million [Rs. 24.79 cr] with 7,95,450 admissions
Day 5 – USD 1.74 million [Rs. 11.29 cr] with 3,66,513 admissions
Day 6 – USD 1.29 million [Rs. 8.39 cr] with 2,71,539 admissions
Day 7 – USD 1.23 million [Rs. 8.04 cr] with 2,49,577 admissions
Day 8 – USD 1.16 million [Rs.7.57 cr] with 2,34,434 admissions
Day 9 – USD 1.08 million [Rs. 7.04 cr] with 2,23,379 admissions
Day 10 – USD 0.62 million [Rs. 4.04 cr] with 1,25,184 admissions
Day 11 – USD 1.41 million [Rs. 9.19 cr] with 2,89,998 admissions
Day 12 – USD 1.20 million [Rs. 7.86 cr] with 2,43,750 admissions
Day 13 – USD 0.42 million [Rs. 2.75 cr] with 85,286 admissions
Day 14 – USD 0.41 million [Rs. 2.69 cr] with 83,466 admissions
Total – USD 30.23 million [Rs. 198.64 cr]