The Rani Mukerji starrer Hichki blew past the highly coveted Rs. 100 cr mark at the China box office a couple of days ago. Despite releasing two weeks ago in China, the Siddharth P Malhotra directorial has continued to remain more or less stable.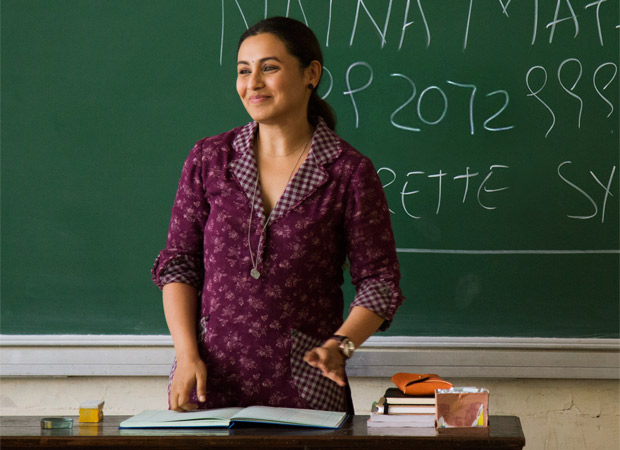 Now on its fifteenth day at the China box office, Hichki has managed to draw in a further USD 0.47 million [Rs. 3.43 cr]. Not surprisingly, the collections of Hichki on its third Friday at the China box office have seen quite a dip in business which is attributed to the new releases hitting screens in this market. However, despite the dip, the business of Hichki has still managed to retain a foothold in the daily highest grosser list at the China box office, claiming the sixth spot.
Now after a fifteen day run in China, the total earning of Hichki at the China box office is pegged at USD 14.41 million [Rs. 105.378 cr]. As of now, though the collections of the film have begun to see a downward trend, predictions state that the business of Hichki will see growth over the third weekend, and might even make it to the Rs. 115 cr mark at the China box office.
Hichki China box office at a glance
Day 1 – USD 0.73 million [Rs. 5.39 cr] with 168562 admissions
Day 2 – USD 1.74 million [Rs. 12.85 cr] with 397642 admissions
Day 3 – USD 1.70 million [Rs. 12.55 cr] with 397642 admissions
Day 4 – USD 0.78 million [Rs. 5.76 cr] with 178413 admissions
Day 5 – USD 0.82 million [Rs. 6.02 cr] with 181690 admissions
Day 6 – USD 0.78 million [Rs. 5.73 cr] with 179961 admissions
Day 7 – USD 0.73 million [Rs. 5.36 cr] with 168261 admissions
Day 8 – USD 0.73 million [Rs. 5.34 cr] with 168025 admissions
Day 9 – USD 1.73 million [Rs. 12.67 cr] with 391983 admissions
Day 10 – USD 1.56 million [Rs. 11.42 cr] with 352979 admissions
Day 11 – USD 0.64 million [Rs. 4.69 cr] with 148123 admissions
Day 12 – USD 0.64 million [Rs. 4.69 cr] with 148430 admissions
Day 13 – USD 0.64 million [Rs. 4.69 cr] with 147759 admissions
Day 14 – USD 0.61 million [Rs. 4.47 cr] with 141700 admissions
Day 15 – USD 0.47 million [Rs. 3.43 cr] with 107047 admissions
Total – USD 14.41 million [Rs. 105.378 cr]