Ayushmann Khurrana – Tabu's Andhadhun has finally crossed the coveted Rs 250 cr mark in the China box office on its 17th day of release. After making everyone sit up and notice its success in the domestic market, the movie is finally creating quite a stir at the Chinese box office. The movie did a steady business and the total collections stand at Rs 257.09 cr.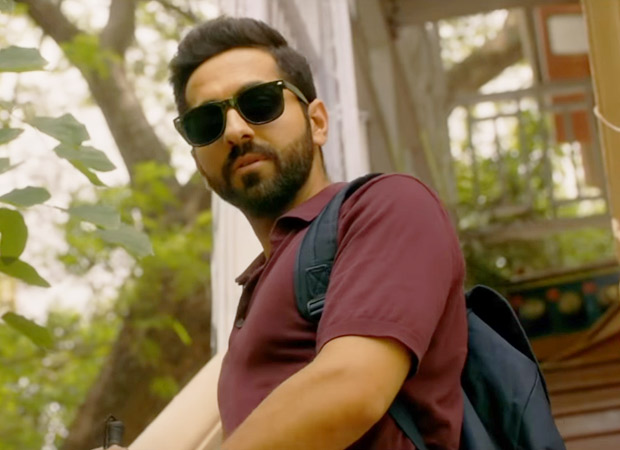 On Day 16, the movie was at USD 1.18 million which translates to Rs 8.19 cr and the total collection was at Rs 246.23 cr. Day 17 saw a jump in the numbers. The film garnered about USD 1.59 million [ Rs 11.04 cr], leaving the total collections at Rs 257.09 cr. This indeed is a brilliant success story for the Sriram Raghavan directorial.
With no major releases, it is predicted that Andhadhun will continue to have a decent, steady run for at least a few days now. Here is a look at a detailed box office analysis of the Sriram Raghavan directorial.
Andhadhun China box office at a glance
Day 1 – USD 1.06 million [Rs. 7.33 cr]
Day 2 – USD 1.77 million [Rs. 12.25 cr]
Day 3 – USD 3.36 million [Rs. 23.26 cr]
Day 4 – USD 4.03 million [Rs. 27.90 cr]
Day 5 – USD 3.18 million [Rs. 22.09 cr]
Day 6 – USD 1.43 million [Rs. 9.96 cr]
Day 7 – USD 1.39 million [Rs. 9.61 cr]
Day 8 – USD 1.49 million [Rs. 10.26 cr]
Day 9 – USD 1.56 million [Rs. 10.78 cr]
Day 10 – USD 2.01 million [Rs.13.09 cr].
Day 11 – USD 4.45 million [Rs. 30.82 cr]
Day 12 – USD 3.78 million [Rs. 26.17 cr]
Day 13 – USD 1.46 million [Rs. 10.14 cr]
Day 14 – USD 1.37 million [Rs. 9.52 cr]
Day 15 – USD 1.25 million [Rs. 8.68 cr]
Day 16 – USD 1.18 million [ Rs 8.19 cr]
Day 17 – USD 1.59 million [ Rs 11.04 cr]
Total – USD 37.05 million [Rs 257.09 cr]