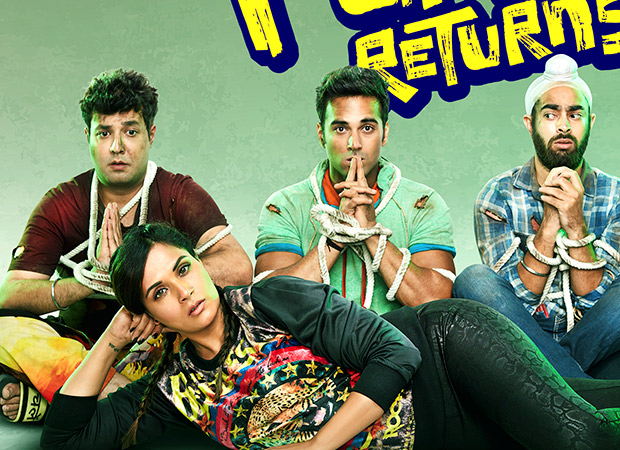 The year 2017 has been a mixed year for Bollywood, with certain big ticket releases underperforming at the box office while a few other smaller releases have worked marvels. Now towards the end of the year we saw the release of the second film in the Fukrey franchise that hit screens. Titled Fukrey Returns the film which saw the cast from the original film making a comeback, was well received by the audience and critics alike.
In this box office report we take a look at the overall profitability of Fukrey Returns to its makers. Developed on a modest budget of Rs. 31 cr. (CoP Rs. 22 cr. + P&A Rs. 9 cr.) the film that has turned out to be one of the sleeper hits of the year is estimated to rake in Rs. 77 cr. at the domestic box office, with the makers of Fukrey Returns standing to make Rs. 34.65 cr. from the total box office collections. Coupled with this, the satellite, overseas, music and digital rights sale further fetched Fukrey Returns's makers Rs. 34 cr.
With this the makers of Fukrey Returns stand to earn Rs. 37.65 cr. as the estimated final profit with a 121.45% rate of Return on Investment (RoI).
Economics of Fukrey Returns
Cost of Production - 22 Cr.
Cost of Marketing (P&A) - 9 Cr.
TOTAL COST - 31 Cr.
India Theatrical Box Office - 77 Cr. (Estimated Business)
Distributor's share (A) - 34.65 Cr.
Satellite, Music and Digital (B) - 30 Cr.
Overseas Theatrical  Box Office – 10 Cr. (Estimated Business)
Distributor's share (C) - 4 Cr.
TOTAL RECOVERIES (A+B+C) – 68.65 Cr.
PROFIT - 37.65 Cr.
RETURN ON INVESTMENT (ROI) - 121.45%
Disclaimer:
The Box Office figures are compiled from various sources and our own research. The figures can be approximate and Bollywood Hungama does not make any claims about the authenticity of the data. However, they are adequately indicative of the box-office performance of the film(s).