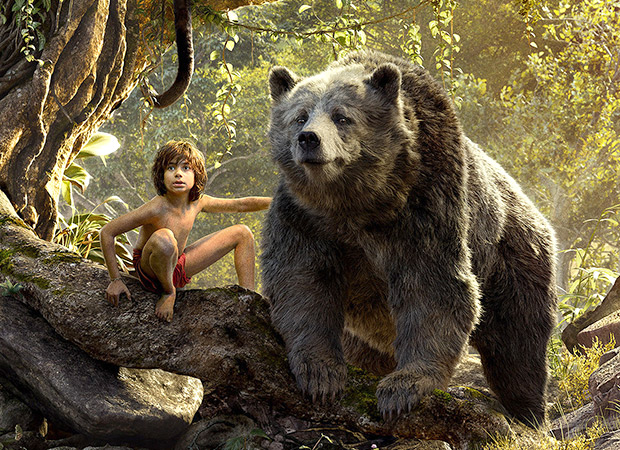 2016 has seen a massive change in the dynamics of the Indian entertainment industry with Hollywood films gaining acceptance and sometimes their collections exceeding that of Bollywood films. One such example is The Jungle Book that turns out to be most successful Hollywood film by far.
Crossing the 150 crore mark, The Jungle Book was the first Hollywood film to have made a whopping collection Rs. 188 crores (includes the dubbed versions). The film in fact has been the third highest grosser of 2016 by far at the India box office and the only Hollywood film to have earned such a tremendous response in the domestic market.
Besides this, The Jungle Book has opened a completely new market for Hollywood releases and has made many records box office wise. Besides the fact that the film enjoyed one of the highest collections in the South territory of India, it remains to be the only film that collected over Rs. 1 crore for 28 consecutive days. Despite the fact that The Jungle Book released to lesser screens (1500 screens) compared to the much awaited 2015 Hollywood release Furious 7 (which collected a record of Rs. 110 crore net at the box office and released across 2800 screens) its collections were higher.
Movie Name - Lifetime
The Jungle Book (English) - Rs. 188 Cr.
The Conjuring 2 (English) - Rs. 61.78 Cr.
Captain America: Civil War (English) - Rs. 59.5 Cr.
Batman v Superman : Dawn of Justice (English) - Rs. 38.5 Cr.
X-Men (Apocalypse) (English) - Rs. 33.56 Cr.
Kung Fu Panda 3 (English) - Rs. 32 Cr.
Deadpool (English) - Rs. 29.02 Cr.
Independence Day: Resurgence (English) - Rs. 24.1 Cr.
The Angry Birds Movie (English) - Rs. 17.59 Cr.
Fantastic Beats and Where to Find Them (English) - Rs. 15.9 Cr.