Super 30 and The Lion King are staying steady at the Box Office. These are the films that have been accepted well by the audience and hence the numbers are coming in on a consistent note.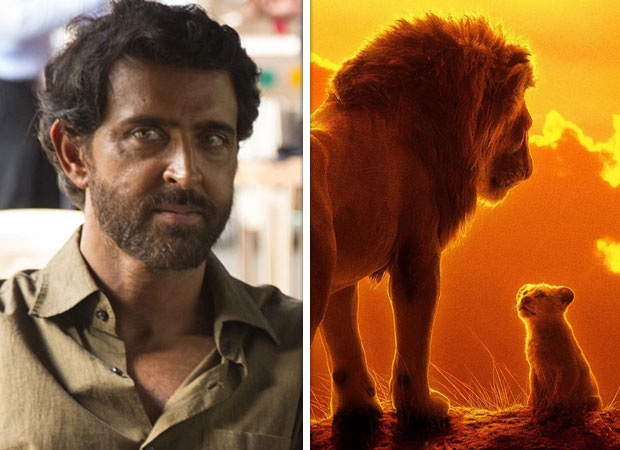 On Monday, Super 30 collected Rs. 1.39 crores more. Compared to Friday collections of Rs. 2.14 crores, this is a reasonable drop. There are many films in the running concurrently but still the Hrithik Roshan starrer is keeping afloat. The Sajid Nadiadwala production has collected Rs. 127.32 crores so far and would definitely cross Rs. 140 crores before the close of week. Hit.
The Lion King is a Superhit already and on Monday the collections stood at Rs. 3.25 crores. Though these are still very good numbers, one would have expected a better hold when compared to Friday collections of Rs. 5.35 crores. The animation film is bringing in the best footfalls amongst all the releases in town and given the kind of jumps that it had seen over the weekend, a number in the vicinity of Rs. 4 crores was expected.
Nonetheless, the overall numbers are still quite huge at Rs. 120.52 crores and the film would stretch its way towards the Rs. 130 crores mark before the close of week.