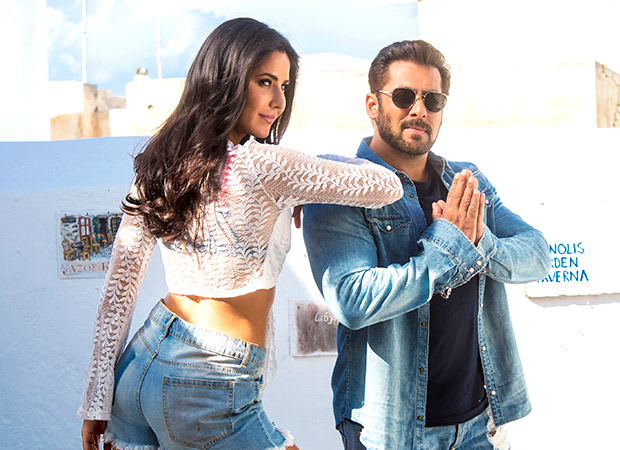 Yes, it has happened again. Salman Khan has scored yet another century, what with Tiger Zinda Hai entering the Rs. 100 Crore Club. The feat has been accomplished in just three days and the film currently stands at Rs. 114.93 crore. The film has continued to score well right through the weekend and on Sunday it hit a high of Rs. 45.53 crore.
The Ali Abbaz Zafar directed film would now comfortably go past the Rs. 145 crore mark in just four days since at least Rs. 35 crore more would come in today due to Christmas holiday. What further makes it a good journey for Tiger Zinda Hai is the fact that the word of mouth is positive for the film due to which weekdays would be stable too. This means by the time the Salman Khan and Katrina Kaif starrer would be through with its first week at the Box Office, it would already be knocking on the Rs. 200 crore milestone.
Nonetheless, while all of this is for the future, the fact remains that Tiger Zinda Hai has turned out to be a good success for Bollywood at the end of the year. The film's success has ensured that at least for next two-three weeks there would be a good total added to Bollywood's report card for 2017, hence making it a decent enough year before one waits to see 2018 releases perform.