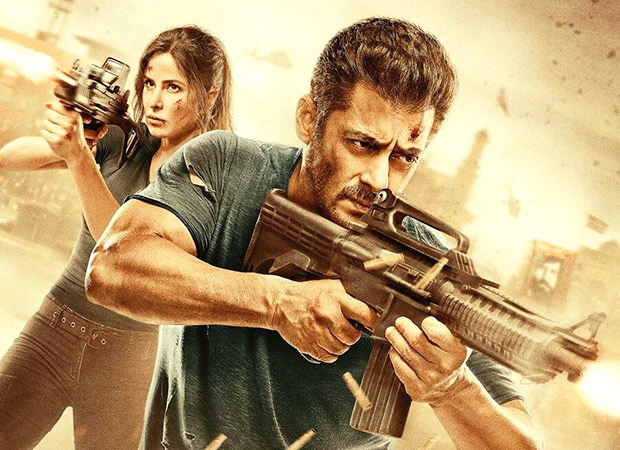 Salman Khan has done it again. With Tiger Zinda Hai, he has now scored his third triple century in three years. After Bajrangi Bhaijaan [2015] and Sultan [2016], his Tiger Zinda Hai [2017] has gone past the Rs. 300 crore mark as well, hence making him the only superstar to achieve this fantabulous feat.
The film brought in Rs. 5.62 crore more on Saturday and that has allowed the total to reach Rs. 300.89 crore. The fact that the film has reached this mark in just 16 days is further remarkable as it shows how it isn't just the long opening weekend that brought in massive footfalls but also the weekdays that followed.
Nonetheless, Salman Khan is continuing to enjoy the status of being the Numero Uno superstar in Bollywood today. That can well be seen from the fact that even a poor performer like Tubelight went past the Rs. 100 crore mark and then it took him just a few months to bounce back with a Rs. 300 crore blockbuster no less.
The kind of benchmark set by him is way too high now and the (good) problem is that from now on every major film of his would be looked as the next Rs. 300 crore blockbuster. His 2018 release is Race 3 and with it arriving on Eid, the goal has already been set.
Note: All collections as per production and distribution sources