After bringing on Rs. 10.26 crore on Friday, Pad Man had a task in hand to jump well on Saturday. This is what happened as the film saw good rise in momentum, what with Rs. 13.68 crore more coming in. This has now given the film a solid platform to score a weekend of around Rs. 40 crore since Rs. 23.94 crore have already been collected.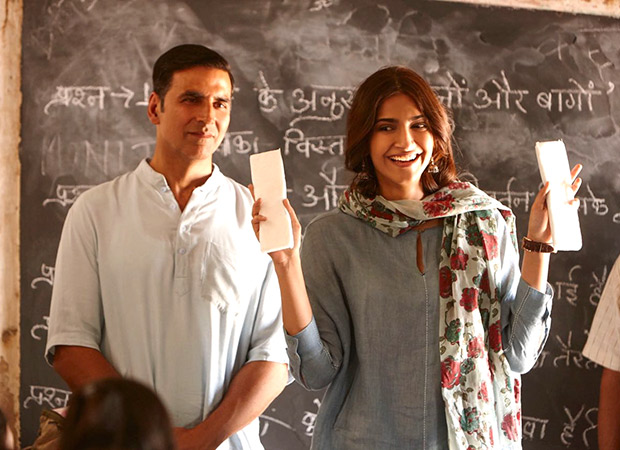 The film was always headed this way once the reports starting coming out by Friday evening. While critics have given a unanimous thumbs up to the film, audience reaction was positive too and hence it was pretty much on the cards that word of mouth would keep the film going. An even bigger jump would have further helped the case but nonetheless the trajectory is right for the film currently and that is setting it up well for the weekend.
There is competition coming in from Padmaavat though since the Sanjay Leela Bhansali film is not really slowing down. Still, in the midst of the Rs. 200 crore period extravaganza, a Rs. 20 crore film on periods is managing to collect well, which is remarkable indeed. It is to Akshay Kumar's credit that he is making it happen and now it has to be seen how much further does Pad Man go from here to enjoy an even better verdict.
Also Read: Box Office: Pad Man garners Rs 10.26 cr on Friday, weekend growth crucial