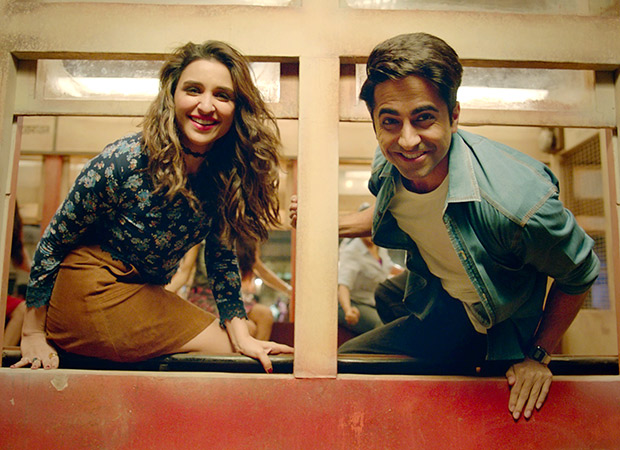 Yash Raj Films' Meri Pyaari Bindu had a low Day One as it collected Rs. 1.75 crore at the Box Office. This is better than Ayushmann Khurrana'as last release Dum Laga Ke Haisha though which had collected Rs. 1.1 crore on its release a couple of years back. That film too had a targeted release just like Meri Pyaari Bindu which has released on 750 screens.
However, the difference between the two films is that Dum Laga Ke Haisha was a much more entertaining film and has also seen very good word of mouth going for it, something that allowed it to reach the Rs. 30 crore mark. That doesn't appear to be the case with Meri Pyaari Bindu. Also, Dum Laga Ke Haisha didn't have much of a competition for it as there was only Badlapur in the running alongside and that too was in its second week. On the other hand this time around there is Baahubali 2 [Hindi] continuing to create havoc in the third week as well. Moreover, to a little extent, there is some moolah going to Sarkar 3 too.
That said, the Akshay Roy directed film still has some scope for growth since it hasn't been rejected per se. The reviews may not be all around fantastic but then the film hasn't been panned either, which means there is some probability still there that youth may help it pick a little. However, the growth would need to be substantial for the Rs. 22 crore budgeted film to see some sort of a turnaround. The film would need to cross the Rs. 3 crore mark today to set the stage for Sunday to be even better.