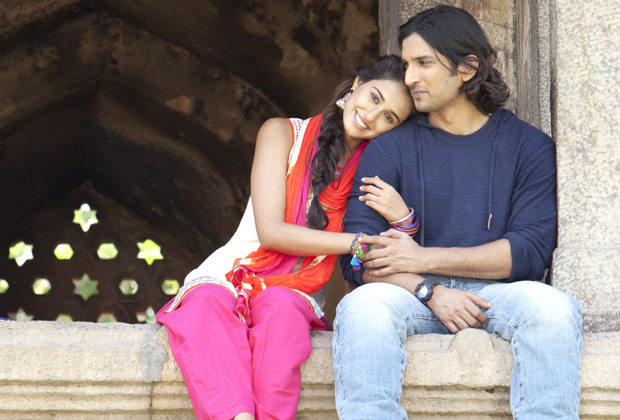 M.S. Dhoni - The Untold Story is enjoying its stint amongst the biggest record holders, and is clearly in a major league now. With the kind of humungous numbers that it has generated, what with Rs. 21.3 crores coming in on Day One, the film is hobnobbing with some of the top earners of ALL TIME.
In fact, if one compares the Neeraj Pandey and Sushant Singh Rajput film with other major films that had released on a Friday which was not a holiday, this is how it stands:
Dhoom 3 - Rs. 36.22 crores
PK - Rs.  27 crores
Kick - Rs. 26.52 crores
M.S. Dhoni - The Untold Story - Rs. 21.3 crores
Dabangg 2 - Rs. 21 crores
Dilwale - Rs. 21 crores
Yeh Jawaani Hai Deewani - Rs. 19.45 crores
Fan - Rs. 19.2 crores
As a matter of fact, Dhoom 3, PK, Kick and Dabangg 2 had either Christmas or Eid falling in its opening week, which means there was already a celebratory atmosphere building up. On the other hand, M.S. Dhoni - The Untold Story doesn't have any such advantage and as a matter of fact, even the big holiday of Gandhi Jayanti (2nd October) is being discounted since it falls on Sunday.
This makes the film look even bigger than what the numbers suggest. The Sushant Singh Rajput starrer now holds the record of being the biggest non-Khan non-holiday opener ever as it has fairly and squarely left Ranbir Kapoor's Yeh Jawaani Hai Deewani behind by more than a couple of crore.
There are many more records that the Fox production is set to break and we will keep you posted. So, stay tuned!
To download the "MS Dhoni: The Untold Story Game" click here