Collections continued to be low for both Laal Singh Chaddha and Raksha Bandhan on Sunday as well, which was disappointing since this was one day when the momentum should have actually caught on. That was necessary as well since with that happening, Monday would have looked all the more promising for the big holiday of Independence Day, something that would have acted as the grand finale for the extended five day weekend.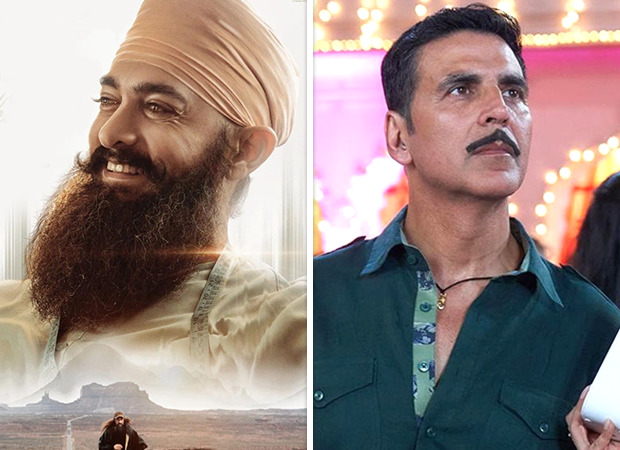 Sadly, that would not be the case since the increase in numbers was ordinary for the Aamir Khan as well as the Akshay Kumar starrer. Let's talk about Laal Singh Chaddha first. The film had brought in Rs. 9 crores on Saturday and now Sunday was just a little better with Rs. 10 crores coming in. Even during these post pandemic times, Sunday collections for such a big movie were expected to reach Rs. 20 crores mark at least and here the film has done half of that.
On the other hand Raksha Bandhan hasn't quite come in its own either. The film is yet to hit the double digit mark which is really surprising since a lot was going in its favour prior to release with promo and the songs working, and the overall promotion, marketing and release been impressive as well. However that hasn't quite converted into numbers with Saturday collections of  Rs. 6.51 crores followed by Rs. 7.05 crores on Sunday. It now has to be seen if there is a miraculous turnaround on Monday with the numbers turning any better.
So far, Laal Singh Chaddha has reached Rs. 37.96 crores while Raksha Bandhan has collected Rs. 28.16 crores. Unfortunately, even with a five day extended weekend, the combined collections of both the films won't hit the Rs. 100 crores mark.
Note: All collections as per production and distribution sources