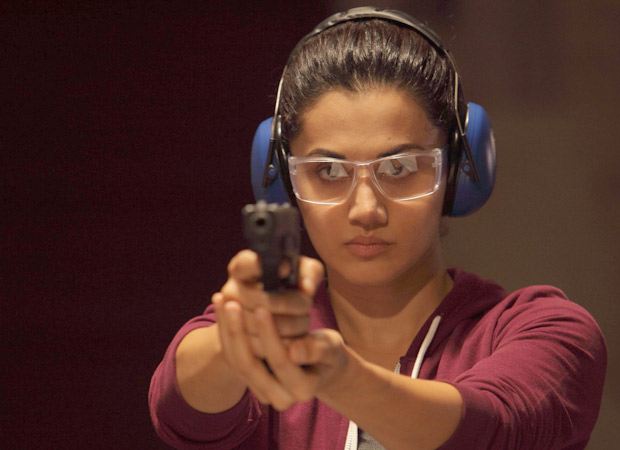 It was a 'Horror Friday' for Bollywood as none of the new releases managed to bring in any moolah whatsoever at the Box Office. So much so that even the re-release of Baahubali failed to entice any footfalls, what with collections not even reaching Rs. 1 crore. For a film that has been released at 1000 screens, there was a capacity of Rs. 8-10 crores available. However, with occupancy not even 10%, it was apparent that the audiences were looking only for the true story of 'Why Katappa Killed Baahubali' in the sequel, instead of revisiting the first part. Disappointing, since one expected the Day One to be at least Rs. 3 crores.
On the other hand the new Hindi releases have failed big time too. Amongst all of these, at least Laali Ki Shaadi Mein Laaddoo Deewana was expected to bring some sort of numbers in the vicinity of Rs. 75 lakhs. However, with collections struggling to touch the Rs. 25 lakh number, the film is a disaster on Day One itself. Ditto for films like Mirzaa Juuliet, Mukti Bhawan and Blue Mountains which have sunk without a trace. All in all, it was a very poor Friday as audiences by and large stayed away from theaters.
Amidst this mayhem, the only film to find some sort of traction was Naam Shabana. The Taapsee Pannu starrer had gone below the Rs. 2 crore mark on Wednesday and Thursday due to which it had seemed that second Friday would struggle to touch the Rs. 1 crore mark. However, with no other film finding any sort of audiences, the Taapsee Pannu starrer has managed another push at the Box Office with Rs. 1.07 crores more coming in. The film has collected Rs. 28.25 crores so far and seems set for at least Rs. 32 crore by end of weekend. This has elevated the fortunes of the Shivam Nair directed film to an extent.