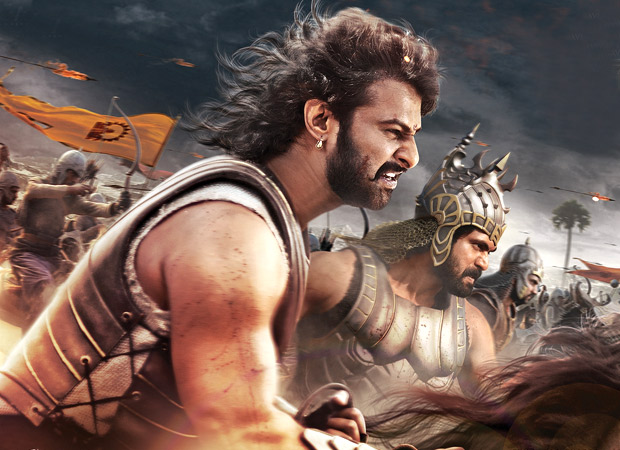 Baahulbali 2 – The Conclusion is fast becoming one film that will be remembered for years to come. The film which by far has been one of the most keenly anticipated sequels and most eagerly awaited releases opened to a thunderous response from audience the world over. Post this well received release, Baahubali 2 – The Conclusion has been dominating almost every market that it has released in.
Now after almost three weeks running in theatres and establishing new box office benchmarks Baahubali 2 – The Conclusion is on the verge of setting yet another record. In fact the film is pretty close to becoming the first ever film to gross Rs. 1400 crores at the worldwide box office. Collecting Rs. 1140 cr gross within the domestic market (Rs. 601 cr from its Hindi release + Rs. 539 cr from the Tamil, Telugu and Malayalam versions) and another Rs. 250 crores gross at the international markets Baahubali 2 has already raked in a stagger Rs. 1390 crores at the global box office.
Just Rs. 10 crores short of the Rs. 1400 cr mark Baahubali 2 that continues to run in theatres is more than likely to make the cut in the coming few days and might possibly cross the 1,500 crore mark as well.
Box Office at a glance

India Gross (Overall): approx. Rs. 1140 cr. [890 cr. NETT]
India Gross (Hindi dubbed): approx. Rs. 601 cr. [432 cr. NETT]
India Gross (Non Hindi): approx. Rs. 539 cr. [458 cr. NETT]
Overseas Gross: approx. Rs. 250 cr. [39 mil. USD]
Total:  approx.  Rs.1,390 crores