We are [almost] in the middle of the final [and most crucial] month of 2018: December. The year has been kind to the Hindi film industry. The number of hits / successes have outnumbered the previous years. A wave of optimism has swept the industry.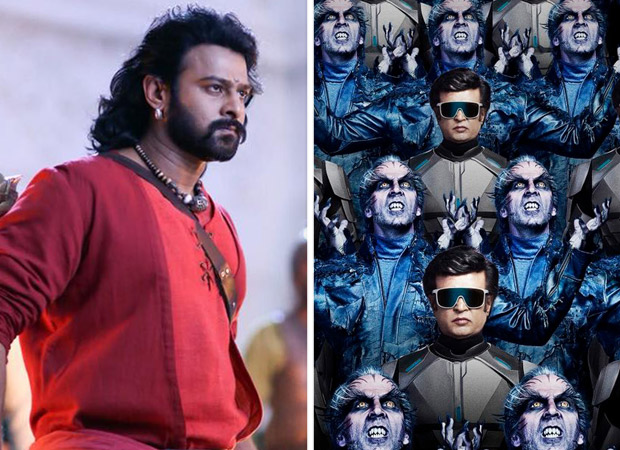 The fate of the *dubbed Hindi version* of 2.0 is crystal clear, as I pen this piece. It's a success story. Released in the last week of November [29 Nov], the biggie - the most expensive film to come out of the Indian film industry - has done fantastic business in its dubbed version. Sure, it's not in the league of BAAHUBALI 2 [Rs 510 cr+ Nett BOC], but not every film can attain the level of success that BAAHUBALI 2 achieved.
Much depended on how it would fare in Weekend 2, after an excellent *extended* Week 1, but the good news is, the *dubbed Hindi version* of 2.0 has passed the crucial test. The superb growth on second Saturday and Sunday proves that the film has a solid chance of reaching Rs 200 cr mark in days to come. Of course, much depends on how strongly it trends till ZERO and KGF arrive on 21 December.
2.0 has braved delays and escalated costs, but the theatrical business of the *dubbed Hindi version* proves that there's a huge market for well-made, qualitative dubbed films from non-Hindi film industries, especially South Indian cinema.
The Hindi film industry needs to wake up to the power of South Indian cinema. The South film industry is making rapid strides with out of the box content within commercial space. BAAHUBALI 1 and 2 were delivered by SS Rajamouli, who has consistently delivered super successful films in Telugu, while 2.0 is the brainchild of Shankar, the visionary director of Tamil industry. A storyteller who has an eye for larger than life visuals.
Note the volume of business of these dubbed films [BAAHUBALI both parts and 2.0]. It's jaw dropping!
I have often said this on public platform and I wish to reiterate this fact again: There's more to the Indian film industry than Bollywood. Telugu, Tamil, Malayalam, Kannada, Marathi, Gujarati, Punjabi, Bengali and other non-Hindi movies have delivered pathbreaking films and the growing market for non-Hindi films across the globe proves that the Indian diaspora or those who relish Indian films have a choice.