The trailer of the much awaited intense court room drama Nerkonda Paarvai was released a day ago. The film is an official remake of Bollywood film Pink and features Ajith Kumar in the role of Amitabh Bachchan which is that of a lawyer. Shraddha Srinath and Abhirami Venkatachalam play the role of Taapsee Pannu and Kirti Kulhari respectively whereas Andrea Tariang is retained from the original.
Speaking about the Nerkonda Paarvai trailer, the makers had earlier maintained that the film will be different from the original but they do want to maintain the essence. Now that the trailer is out, we as audiences found these five ways in which Ajith Kumar and Shraddha Srinath have slayed and it will definitely remind you of Amitabh Bachchan and Taapsee Pannu from the original:
The opening sequence:
Just like the trailer of Pink, this one too opens with the line 'Are you a Virgin?' And just like Amitabh, our Thala Ajith too has that intense expression as he questions Shraddha Srinath in the court!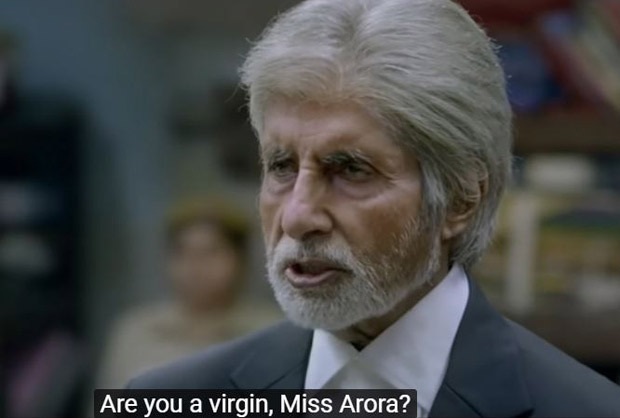 The look:
While this is not the first time where Ajith has sported an older look, in this one he is shown as a retired judge. And his white hair and grey and heavy beard is sure to remind you of Amitabh's look from the film.
The not-so-friendly neighbour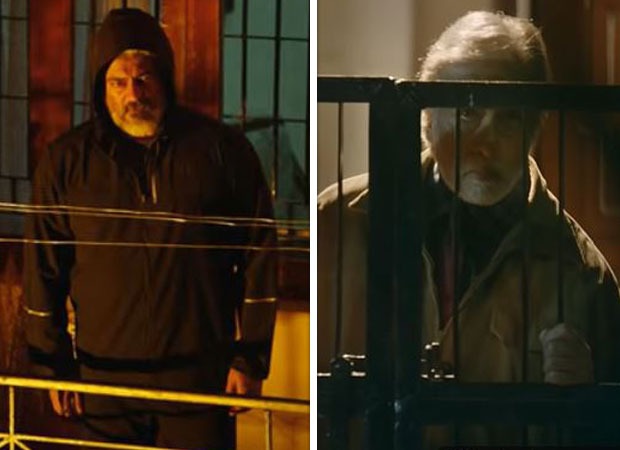 Readers, who have seen the film Pink, would recall that the film features Amitabh as the neighbour of the three flatmates as he often ends up staring at their house. Similarly, the same scene has been retained in this one too, albeit with Ajith in it.
Shraddha Srinath as the strongest support
When we saw the trailer of Pink, we saw the way Taapsee Pannu rises to the occasion and boldly faces the court challenges. Similarly, Nerkonda Paarvai has Shraddha Srinath boldly standing up to the accusations made on her!
The Tattoos
Pink not only addressed the issue of sexual harassment and gender discrimination but it also portrayed the way women are judged according to their appearance and habits. From smoking and drinking to sporting tattoos, all these played integral roles in creating the protagonists of the film. While Taapsee sported a tattoo on her neck which is seen in the film, Shraddha too is seen sporting it on her neck!
While we have discussed a lot of similarities, we do know that there are some interesting differences too. For example, the end of trailer sees Ajith beating up goons in the quintessential dramatic style and it seems that the South version is keen on getting some action added to the plot. Vidya Balan too is a part of the Tamil film, a special cameo by her is on the cards but the details of the same are under wraps.