South Korean actress Park Eun Bin, who grew up in the entertainment industry as a child star, is known for her impeccable performances. Just last year, she amazed the audiences with her role as the autistic lawyer Woo Young Woo in Netflix's breakout drama K-drama Extraordinary Attorney Woo. She immersed herself so well into the character that it came as a surprise to find that she does not have autism in real life. Now this versatile actor is back and also sports a satoori (country) dialect in her new role in Castaway Diva starring alongside Chae Jong Hyeop and Cha Hak Yeon! The drama premiered on October 28, 2023 on Netflix.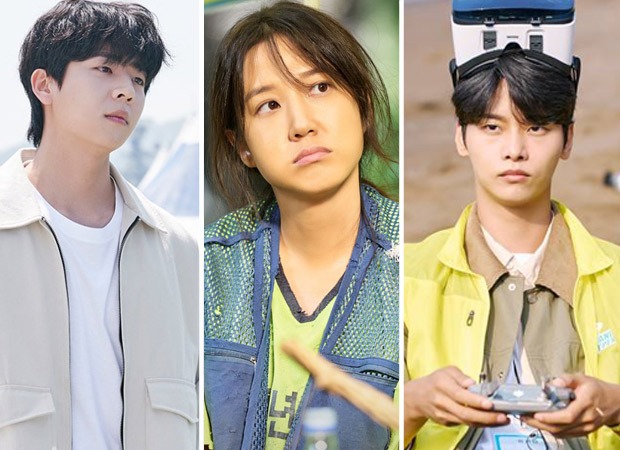 Castaway Diva Review: Park Eun Bin, Chae Jong Hyeop, Cha Hak Yeon starrer is sentimental, earnest and resilient
Castaway Diva is about Seo Mok Ha (Park Eun Bin & Lee Re), who gets stranded on a deserted island but returns to the real world after fifteen years. She aspires to become a singer like her favorite idol Yoon Ran Joo. Despite having lost fifteen years of life in the city, she wishes to continue her journey of becoming a singer. Mok Ha has a difficult upbringing because of her alcoholic father. She finds a friend and solace in Jung Ki Ho (Moon Woo Jin), a fellow classmate. She aspires to become a singer like the then pop star Yoon Ran Joo. After winning a competition, she elopes to Seoul on a boat but her father finds her soon. She escapes from the boat but sails adrift in the sea to a deserted island. After landing on the island, she finds her father's corpse adrift on the shore. Fifteen years pass before Mok Ha is rescued. Her friend Ki Ho, who helped Mok Ha escape her abusive father, blames himself for her disappearance. He, too, sought solace in her due to his own father beating him regularly. He complains about his father in the same police department his father is employed at and his father loses his job. After multiple attempts to run away, Ki Ho finally succeeds. That is the last of anyone seeing him.
Now fifteen years later, we are still unaware about Jung Ki Ho's whereabouts. But Mok Ha is rescued by a strange game of fate. Kang Woo Hak (played by Cha Hak Yeon), a reporter, is on the same island but on the other side. He is there with his brother and other volunteers cleaning the island. When his drone spots Mok Ha, he finds news in Mok Ha's story. He helps Mok Ha re-enter the society and helps her find her home. Strangely though, Woo Hak has no recollection of the time before his high school. His younger brother Kang Bo Geol (played by Chae Jong Hyeop) and his family all say that he lost his memory due to a severe head injury. When helping Mok Ha find Ki Ho, he comes across a note from Ki Ho's mom saying that his mother also says. Woo Hak begins to suspect that perhaps he is Jung Ki Ho.
With just an hour of each episode duration, Castaway Diva makes up for a good watch session within the first two episodes. Considering it is close to Strong Girl Nam Soon's release timing, it is off to a promising start. The show attempts to make a commentary on abusing one's children and the scars it can leave behind. Mok Ha and Ki Ho both endured the abuse silently. When they raised their voice against the oppression, they were branded as bad children. It only goes to show how the society in certain regions still has not evolved and opened its eyes to parental neglect and abuse.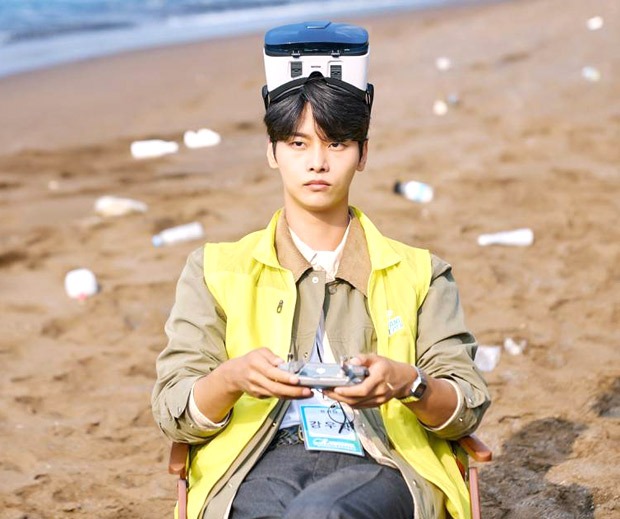 In the drama Kill Me Heal Me, we saw the leads dealing with their childhood trauma in their adulthood. The years growing up were not easy on either of them and that impacted their life in the later years. Thankfully they found solace in each other again and helped each other get out of the trauma. With Castaway Diva, we might get to see a similar healing journey for both our leads.
Park Eun Bin as Mok Ha is a delightful watch. For someone who had to grow up on her own and is left to her own devices for so long, Mok Ha's resilient spirit is quite commendable. Though, in the opening scenes when we see her residence on the island does consist of quite a few items that might not necessarily be available on a deserted island, which even the government failed to check up on for a good number of years. But since this is fictional and her island residence is not a crucial part of her journey now, we can choose to ignore the amenities.
Coming to Kang Woo Hak, he does come off as unnerving from the get go. But he himself is confused about his past and he does have some attachment issues which make him rebel yet tail his brother Kang Bo Geol everywhere. He is quite the goofball once one gets to know him. He is diligent in his work, as close to sensationalizing it is.  We also see the comeback of Mok Ha's teenage favourite icon Yoon Ran Joo. Through Yoon Ran Joo, the makers also make an attempt to show how artists in the entertainment industry keep on working after it is long past their heyday. She was popular earlier and was at the top of her game. But the fame got to her and she vanished out of the picture. Mok Ha's comeback also signals Yoon Ran Joo's comeback.
With the third episode airing tonight, Castaway Diva holds promise when it comes to the progression of the story and its characters. The unusual plotline does add to the curiosity of the story. But it was more or less wrapped up within the first two episodes like showing a trailer to a film. Perhaps through Woo Hak's journalism, we might find more to that story in the drama soon. While the all fingers point towards Woo Hak as Ki Ho, there's a lot more that needs to be explored about Bo Geol and whether he is the real Ki Ho trying to keep his secret away from public eye. This K-drama is slated to have twelve episodes in all. With five weeks' worth of story yet to come, it will be interesting to see how the makers manage to unravel the story set in motion.
Also Read:
From Cha Eun Woo-led A Good Day To Be A Dog to Bae Suzy starrer Doona – 8 K-dramas to watch in October 2023
BOLLYWOOD NEWS - LIVE UPDATES
Catch us for latest Bollywood News, New Bollywood Movies update, Box office collection, New Movies Release , Bollywood News Hindi, Entertainment News, Bollywood Live News Today & Upcoming Movies 2023 and stay updated with latest hindi movies only on Bollywood Hungama.