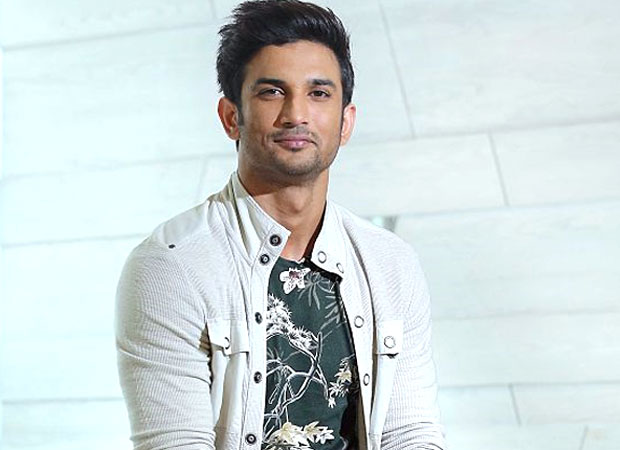 After a flop, we have seen many star careers get revived with the release of their next film. The question that is being asked in trade circles is: Will it happen in the case of talented, young star Sushant Singh Rajput's career also? Post the failure of Raabta, the young actor, finds himself facing certain controversies. After he and the producers of Romeo Akbar Walter parted ways last week, Sushant began shooting for his new film, Kedarnath, yesterday (September 3) and already the film has raised a few questions. The film is produced by Prernaa Arora and Arjun N Kapoor, Bhushan Kumar, Abhishek (Gattu) Kapoor and Ekta Kapoor and is directed by Gattu.
Says a trade analyst, "Already there is buzz that saying that some of Sushant's next films including Chanda Mama Door Ke and Drive may get postponed and take much longer to happen. Nawazuddin has already left Chanda Mama Door Ke Sushant's only two hopes remain pinned on Kedarnath and Ronnie Screwvala's film based in the Chambal. Poor Sushant has been plagued by controversies since the last few months. After the negative news that has been circulating on the actor post the Romeo Akbar Walter controversy, and Raabta not doing well at the box office, apparently his digital market has also been affected badly. The producers are having a tough time selling the satellite and digital rights of Kedarnath. Amazon suffered losses in Raabta and Netflix won't do the deal as they have tie-up with only Shah Rukh Khan. Kedarnath costs Rs. 40 crore (approx) with P&A so without much of a satellite right and no digital right, what are the revenues of the film, except the music? How will the producers recover the cost? No doubt the road is not as easy as it looks."
However another trade source refutes the claims and adds that where Kedarnath is concerned everything is picture perfect. "Their numbers are in place and Kriraj has their act together. They're a successful production house and they have proved it with their roster of hits as their films have not only been critically appreciated but also made money. Kedarnath is a film they're betting on heavily and are completely confident about the outcome. Ekta Kapoor also has faith in Sushant as an actor. Even though he opted out of Half Girlfriend earlier for Balaji, Ekta is gung ho about Kedarnath, Gattu and Sushant's pairing."
A friend of Sushant says, "Sushant is unique in his own way. He's fearless in his choices of films as an actor but he's always been careless about what people think of him. He marches to his own beat and he's all heart. Being an outsider, not many people can digest that about him. The industry is used to nepotism and used to outsiders toeing the line. He questions something when it's wrong and that's being passed off as having attitude or arrogance. How does that make him arrogant? Sushant is very professional and none of his producers or directors has faulted his talent or professionalism. He's always on time and researches on and gives his heart and soul to every project. It's just that he's bluntly honest and calls a spade a spade. And that's why there are detractors trying to pull him down. Last two months post Raabta there's been a spate of people spreading negative stuff on him. Every actor has hits and flop? Star sons survive after ten flops and are put on a pedestal. And an outsider is criticized after one flop just because he refuses to play by the industry rules or suck up to people. That's not fair. Today in spite of Raabta, he's got the best of filmmakers still showing faith and working with him. Be it Gattu or Abhishek Chaubey. Or be it an ambitious space film like Chanda Mama Door Ke.  In the current generation, there's only Ranbir, Ranveer, Varun and Sushant that can act and can carry a film on their shoulders. Sushant has proved it with Kai Po Che, and M.S. Dhoni – The Untold Story. So how does one Raabta make a difference?"
The friend feels that certain people with vested interests in the film industry are spreading the rumours deliberately. "Obviously there's a concentrated effort at pulling him down because he's an outsider and he's made it big on his own without any godfather or star father backing him. All this talk of attitude and arrogance is spread by people whose films he's refusing. He's not diplomatic and he's blunt and honest and that's not what most people are used to. What is this talk of him being arrogant or having changed? Sushant is the same boy he was since his television days and he's been the same since Kai Po Che and post .S. Dhoni – The Untold Story and now Raabta. He was always different. He was never like the others or same. So there's no question of him changing. It's just that expectations around him and people have changed. He may have become bigger and more successful, but deep down, he's still the same boy who doesn't care about money and will opt for a great role over a great lifestyle. Great work drives him, not the trappings of being a star or fame."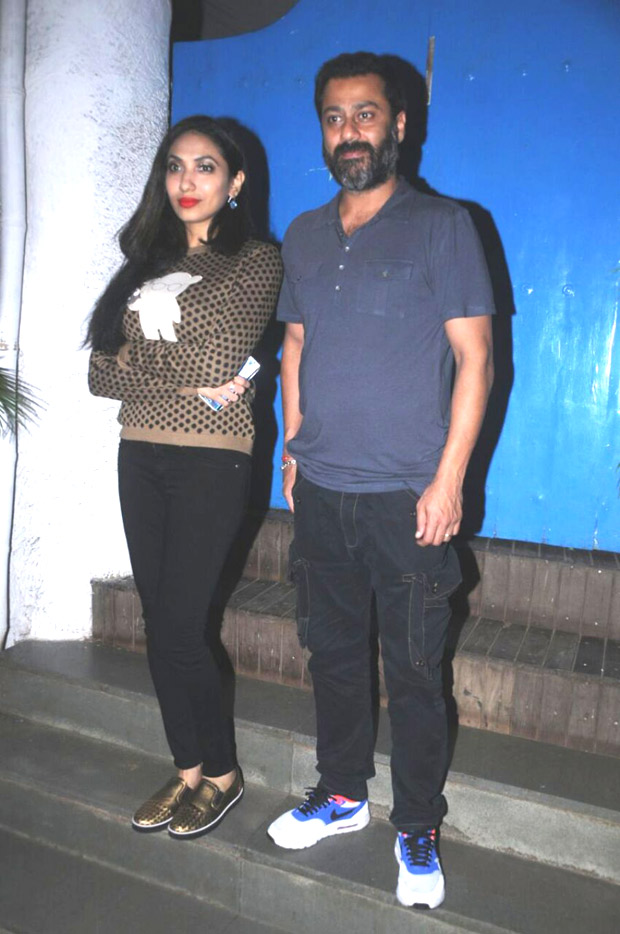 Abhishek Kapoor (Gattu) says, "I feel Sushant is one of the finest actors in our country. He gets into the skin of the character which I haven't seen or heard any actor do and the kind of preparation he does for his films is really amazing. I feel fortunate that he is part of my film."
A source close to producer Prernaa Arora also maintains the same stance. "Prernaa is hands on as a producer and she knows the game and the business. She's very confident about Kedarnath. She's too sharp to be paying attention to detractors or hearsay." Prernaa affirms, "Sushant is someone who I relate to firstly as a person as we share the similar outlook at work. I admire the fact that he is an intelligent and dedicated actor and I'm very happy that we are working together and we both will make sure we work very hard. We have Gattu who is the best director. He knows exactly what he's doing and we as producers will leave no stone unturned."
But there is a silver lining to the dark clouds hovering around Kedarnath and its hero and that is the strong and bold content of the film. The source from the creative team adds, "Kedarnath is a beautiful love story between a poor Muslim boy (Sushant) and an upper class Hindu girl (Sara Ali Khan) and is set against the backdrop of the town Kedarnath and the Kedarnath temple dedicated to Lord Shiva there. Sushant plays a pithoo (a local guy who carries luggage and people back and forth from the town to the plains) and Sara is the local pujari's (priest) daughter. The film has a bold, strong and contemporary story line which will strike a chord in the hearts of all - old and young alike. It will be a sure-fire hit."
With Sushant's box office market, dropping with Raabta, if luck strikes with Kedarnath's blessing, for his next films, especially Kedarnath, and they strike gold at the BO, then things will again look good for the young actor who is trying so hard to make it on his own.
BOLLYWOOD NEWS
Catch us for latest Bollywood News, New Bollywood Movies update, Box office collection, New Movies Release , Bollywood News Hindi, Entertainment News, Bollywood News Today & upcoming movies 2020 and stay updated with latest hindi movies only on Bollywood Hungama.