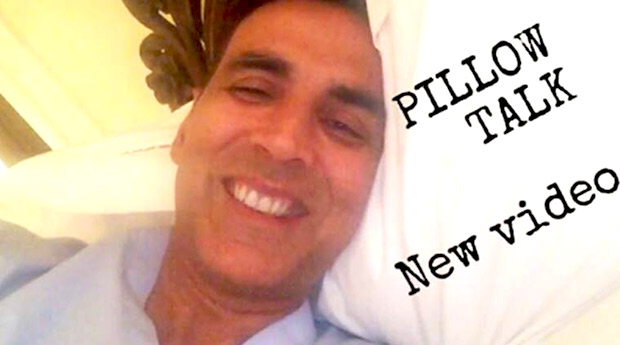 Akshay Kumar has always led a life of staying healthy and fit with different kinds of physical training. Nowadays, the actor likes to share a few snippets on his social media talking about several aspects of his life including any important issue.
Recently, Akshay shared a video talking about how Ayurveda has helped him stay fit for all these years. At first, he thanked everyone for making his latest film Jolly LLB 2 successful. He said, "I'll say this directly that I enjoy this. I enjoy talking to you guys directly. Recently, my film released which is receiving a good response. I would like to thank all of you for sending such good messages.
Akshay captioned the video, "Before I sleep tonight, thought of indulging in some pillow talk. Sharing with you all something I swear by. Do give your time and thoughts." In the video, Akshay says, "Today I don't want to share sadness, anger or problems with you. I want to share a big and a beautiful smile. Today I am feeling very light and healthy. Last few days, I decided to go away from the noisy city and spent some time in an Ayurveda ashram in Kerala. It felt heavenly. No TV, phone, junk food or branded clothes but simple clothing like white kurta pyjama and simple nutritious food and lots of ayurvedic treasure."
Akshay further said, "Very few people know I had opted for Ayurveda. It's been 25 years since I have been following it. But, this time Ayurveda healing I have experienced was amazing. Like, I felt rejuvenated in few days. God has blessed our country with a big treasure like Ayurveda and we don't respect it. We are looking for good health by going to an international spa and getting fancy massages. What's funny is that foreigners are using our means like Ayurveda for healing purposes."
He further asked the audience, "Why are we forgetting the traditional methods of medicine? Like Ayurveda, Yoga, Naturopathy, Siddha, Unani- why are we forgetting the value of homoeopathy? Yes, I know that there are people who cheat in the name of Ayurveda but that does not mean everyone is wrong."
Lastly, Akshay addressed that he was in no way promoting any kind of brand. He said, "I am saying this by being the brand ambassador of my body. Let's show this world that the power our Indian techniques like Ayurveda and yoga have. Try it. It's my guarantee that you will wake every morning with a smile like I do. Goodnight, Jai hind."