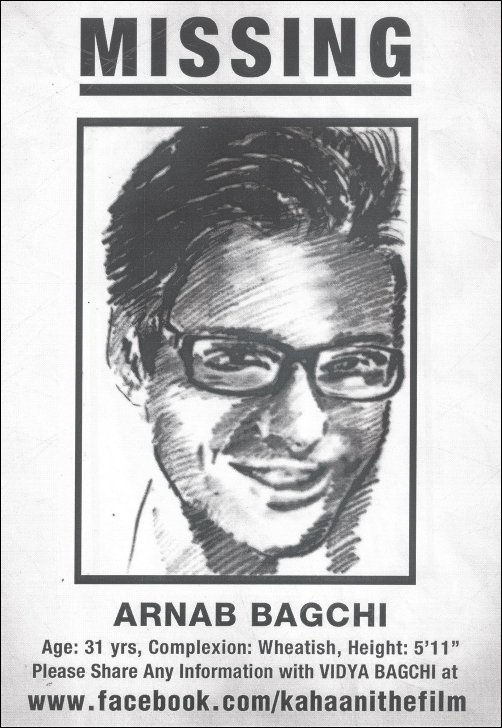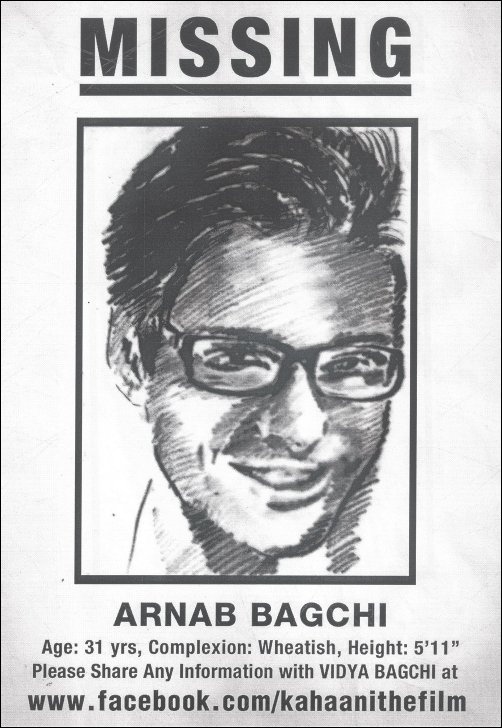 We are sure that if you come across these posters put all across Mumbai, you are bound to get alarmed and wonder who is Arnab Bagchi? However, a closer look and you would realize that the poster is innovatively created publicity material for Sujoy Ghosh's upcoming film Kahaani.


Kahaani starring Vidya Balan is the story of a pregnant lady (Vidya Bagchi) who comes to the city of Kolkata in search of her husband Arnab Bagchi who is missing. The first promo of Kahaani which was released a couple of weeks ago generated a tremendous response and now with this poster, curiosity for the film is only bound to rise.


Kahaani is set for release on March 9.


Watch 'Kahaani' promo: