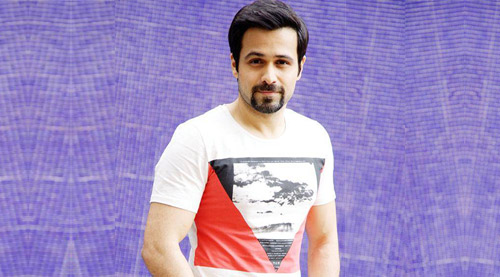 Emraan Hashmi is back, and this time he has superhero powers to boast of. Turning invisible and still having a lot to say, Emraan is getting into a grey zone all over again for the big screen. The difference though is that this time it is not seduction which is playing in his mind, but vengeance that he is experiencing. As Mr. X, he is getting into a world created by Vikram Bhatt which has 3D ruling the roost all over again, with special effects galore. As the Mahesh Bhatt film approaches its big screen arrival, we get talking to Emraan.


A family film for Emraan Hashmi - Now that's exciting at the pitching stage itself, isn't it?

It is a family film and though it has a couple of kisses in there, one is without me, so that could be a consolation for few (smiles). Mr. X is inherently about a man with superpowers of being invisible and by the very virtue of that, it has gone beyond the erotic content.


A game changer indeed, isn't it?

I know that this is hard to digest for some people. Some out there may be slightly skeptical that whether it is okay for them to take their son or daughter to the film. I am sure though that when they come, more would start trickling in. That segment of slightly pessimistic audience would start arriving on Saturday and Sunday and then hopefully they would like it too. Then the word of mouth would start spreading amongst the audience. I can tell you that my wife has seen the film and she has given me a clean chit to show Mr. X to my child (laughs).


So was it the child in you who pretty much said yes to the film when it came your way?

The child in me felt that same way as it did for Shahenshah or Batman. The film is another take on invisibility as my character of Mr. X is not someone who is selfless. He is not doing anything for the greater good. You can't box him as a superhero. Well, not as yet, since he could well become righteous in Part II. However for now he doesn't mind putting a bullet into anyone. He is almost a cold blooded person. That ailment of being invisible is something that he harnesses. So while traditional superheroes are set in a mould of a normal guy who finds himself in abnormal situations, Mr. X would have his morals questioned.


So now how does an invisible Emraan Hashmi act in the film?

It is actually easy playing an invisible guy because at times you are not needed on the sets, so I didn't complain (smiles). But yes, when you are needed then it becomes physically demanding. Emotionally also the character has to go through quite a high. To crack invisibility was something because I am required to be this man whose cells are malfunctioning and he almost flickers in certain situations. He may be seen in sunlight, or in a neon light or in paint. It was a much tougher job for the VFX team as they had to work on dissolving the image. We shot the film last January and it took almost a year for post production.


You have had an experience of 3D in the past with Raaz 3. How has there been further advancement in technology with Mr. X?

It is always tough to shoot in 3D. In fact during Raaz 3 I remember telling Vikram that this was the last 3D film that I was doing (laughs). See, as an actor I come well prepared on the sets and like to finish off the scene quickly. I love getting my space out there. I want to do it in one take even if a scene runs into pages. In 3D, apart from performance, you have to also bring in immersion. You have to work a lot on the inter-cutting part.


Like?

You have to deliver one line from one point and another from a different one. That becomes taxing and sometimes one scene goes for two days. Due to this, holding an emotion for so long is a pain. In this film it was better as shooting a film in 3D has become far improved and Vikram too has got much better in the technology department. So we could finish a scene in a single day that earlier took two.


Last time when Vikram and you came together, you delivered the biggest success of your career in the form of Raaz 3. You must be aware that expectations from Mr. X are humungous?

See, every film is a standalone film. I don't compare Raaz 3 to this. I won't even say that Raaz 3 was an adult film and Mr. X is not toh iska business zyaada hoga. When I was working on Mr. X then I was not thinking of Raaz 3. All I want is that people should see the film and enjoy it. Of course it is beneficial when your team has given a successful film earlier. Then you are always more optimistic.
BOLLYWOOD NEWS
Catch us for latest Bollywood News, New Bollywood Movies update, Box office collection, New Movies Release , Bollywood News Hindi, Entertainment News, Bollywood News Today & upcoming movies 2020 and stay updated with latest hindi movies only on Bollywood Hungama.