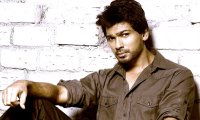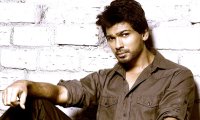 He garnered critical acclaim in his last two releases - Raavan and Shor In The City. So it doesn't come as a surprise that with Hate Story, Nikhil Dwivedi hits his hat-trick. In all the three movies I've mentioned, the actor has maintained a fine balance that's a must need. He is a jack of all trades. I say this because Nikhil has a sharp business head coupled with creative sense with a hint of intelligence that he always brings on the table when you talk to him. He isn't diplomatic but dead right serious and means it and this interview is no different, except that Hate Story has turned out to be Dwivedi's biggest success story till date. Over some sesame sticks, humus, orange cake and iced coffee we talk of changes - in the actor's career and in our industry. This one's an eye opener!


"Not many know but I had to start my film career with Vikram Bhatt"
Post Raavan, what was being offered to me was something that I wasn't willing to be a part of, till Shor In The City happened. That sort of changed everything for me. The right kind of movies started to fall in my lap. Having said that, I am proud of Raavan, irrespective of its box office fate. Then came Hate Story and today it marks my first big Bollywood success story. Not many people know that I was going to get my debut movie with Vikram Bhatt. He has always been a very silent supporter. During my struggling days he used to set up meetings with producers and directors. That was then and Hate Story is now.


"I was uncomfortable doing intimate scenes and so opted out of Gulshan Devaiah's role"
I was offered Gulshan Devaiah's role first but I hesitated to take it up. I wasn't comfortable doing intimate scenes in front of the camera. But I'm glad my role of Vicky is noticed and critically acclaimed as the man who strikes the right balance in Kavya's life.



"If a film makes a little intelligent sense to me, I'll jump into it"
I am open to reading any type of script. I am an actor at the end of the day. If I like a role and the story, I'll do it. That's what an actor should do. If it's a caper, entertainer and appealing to me as an actor at that time, I'll jump in. It just has to make some intelligent sense to me and I am on. The intention should be honest and I want to part of that intent. The problem lies when filmmakers want to make projects and not films. I don't want to be a filler actor. Having said that, I am not denying that I will not do an ensemble film.


"It's the story that Vivek and Vikram were always proud of more than it being an erotica"
I don't think that erotica sold more than the story. If you see the first theatrical trailer I counted that there were 92 different shots in the film and only 7 shots depicted sex. That leaves 85 shots in the film that have nothing to do with sex or erotica. How can one say that this is what they were trying to say? But the reality is that everyone remembered those 7 shots. I am a kind of actor who believes in the story. That's how a film should be made. We really don't want other filmmakers trying to attempt the same by adding 'sex' as the content just because Hate Story worked. It's the story that Vivek and Vikram were always proud of more than it being an erotica.


"Movies are all about entertaining your audience, irrespective of its genre"
Sai Paranjpe, Shyam Benegal, Dev Benegal, Basu Chatterjee, Govind Nihalani have thrived on niche cinema. Yes, it's the first erotic drama of India but the makers I've mentioned too have made outstanding films. The problem happens when the makers of Amar Akbar Anthony look down upon Ardh Satya and the makers of Ardh Satya think that they are far intelligent than Manmohan Desai. I hate this. I would love to play Om Puri's character from Ardh Satya and who wouldn't give their right arm for Amitabh Bachchan's iconic role of Anthony? Having said that, Govinda is the actor who I idolise but I also agree that Irrfan Khan sells too. Movies are all about entertaining your audience, irrespective of its genre.



"Films like the old Agneepath, Andaz Apna Apna and others have proven its worth with the test of time"
There are also times when the box office hasn't proven the success of the film but the content has been super strong. But such films have proven its worth with the test of time. Films like Andaz Apna Apna, Agneepath (Big B), Johnny Gaddaar, etc became cult classics.


"Studios haven't got the change in our industry. They only acquire films but don't initiate or develop them"
I've studied the market of Indian movies. Most films being made in India are independently produced. Once they are made well, the studios buy it. Studio culture isn't in place in India. They are the ones who should bring about the change. Studio houses only acquire the films. They don't initiate it and develop it. It's still the independent producer who assembles the crew together and with sheer hard work and passion make films. Sujoy Ghosh didn't make Kahaani with a studio backing. He developed the story and initiated it all by himself and with an independent producer. Studios saw the film as the audience and acquired it. Studios of course bring in the monies but to say that studios bring in the change in Indian cinema is too far stretched.


"Tamanchay is inspired from true events"
Currently, I am really excited about my next film called Tamanchay that's a really intense love story about two outlaws. The last twenty percent of the film is left. It's got Richa Chaddha who is being introduced in Gangs of Wasseypur by Anurag Kashyap. It's looking really good. Tamanchay is inspired from true events.