Ask any celebrity about how are things just a month before the release of their film and all of them would explain that it's hectic to another level. From hundreds of interviews to appearances to even city tours – film promotion in today's time has become quite time and energy consuming.
And imagine that in the midst of all this, the actor of that film gets married! Yes, this unheard phenomenon is happening tomorrow (May 8) with Sonam Kapoor all set to tie the knot with her boyfriend Anand Ahuja. It doesn't seem to be a mere coincidence that Sonam Kapoor is starring in a film called Veere Di Wedding, which hits screens 25 days later, on June 1. Though in the film it's Kareena Kapoor who's getting married, one can't help but think if the kind-of-sudden marriage is a unique promotional tool for the film. The other 2 actresses of the film – Swara Bhasker and Shikha Talsania – would also be attending the shaadi and their bonhomie would surely be captured and spread.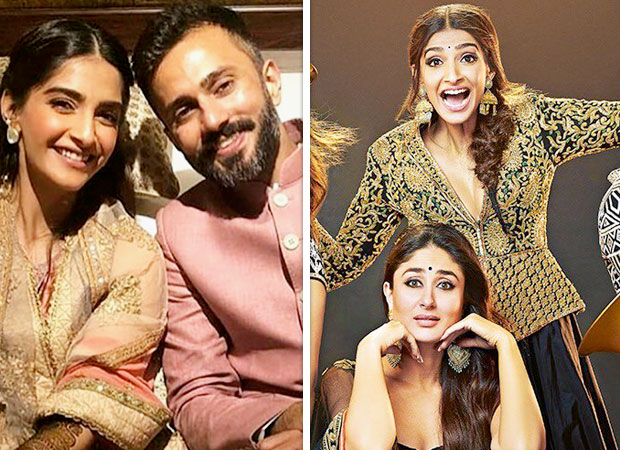 And that's not all. On May 14 and 15, Sonam Kapoor would be at her glamorous best at the much-talked about 71st annual Cannes Film Festival. Sonam has been attending this prestigious festival since almost 5 years and she's known to be a fashionista with a great taste in clothes. How she manages to turn heads with her clothing and style will also be something to watch for. And this invariably would also help in Veere Di Wedding promotions. No wonder that the release of the film was postponed from May 18 to June 1 as Sonam obviously would love to be around in India in the release week.
Once Sonam Kapoor is back from Cannes, the usual interviews and appearances would begin. And obviously, media would be asking her questions about her Cannes appearance and also mostly about her wedding. As a result, the hangover of 'Sonam Ki Shaadi' would remain right till June 1.
In December 2017, Anushka Sharma got married in a not-so-secret ceremony in Italy with her long-time beau Virat Kohli. She had a film coming up, Pari, 3 months later. In a move that surprised many, she didn't give a single interview. Possibly, she feared that most of the questions would centre around her Italian wedding and this won't go well with the horror, dark theme of the film. In case of Sonam Kapoor, she doesn't need to worry as Veere Di Wedding, as the name suggests, is all about marriage!
It was in March-end that the news started coming in with regards to Sonam Kapoor's marriage. An official announcement was made around two weeks ago. A section of media and moviegoers have been questioning whether the timing of the wedding is justified since the Kapoor family suffered the biggest tragedy of their lives just 3 months ago – the sudden demise of Sridevi. Hence, some feel that this close family affair but ultra-glamorous wedding ceremony could have been avoided or postponed for a later date. Another section – mostly the right-wingers – has reservations with how Sonam Kapoor, Kareena Kapoor and Swara Bhasker protested against the shocking rape of a minor in Kathua last month. The actresses held placards and the use of words have not gone down well by these people as they feel it communalizes the rape. That the rape was communal in nature in the first place is something they refuse to accept. However, a question does arise in the minds of many – did they really do the placard-holding out of concern for Kathua rape victim or was it done for the promotion of Veere Di Wedding?
As a result, the right wingers have even started a movement online urging people to boycott their film. They did something similar with Aamir Khan-starrer Dangal, unhappy with his intolerant statement. However, their efforts turned futile as Dangal became one of the biggest films of Indian Cinema. Veere Di Wedding won't obviously cross the 300 crore mark like Dangal owing to its adult theme but surely has a chance to at least recover it's investment. And with Sonam's marriage and her Cannes appearance, the excitement for the film would go up marginally. But for the film to work in the long run, the content has to work with the audiences. Or else, all these promotional tools would go waste. Nevertheless, Veere Di Wedding would still be remembered at least for its marketing strategy, a first of its kind!
We wish Sonam Kapoor and Anand Ahuja a happy married life.
BOLLYWOOD NEWS